Budget auto shipping reviews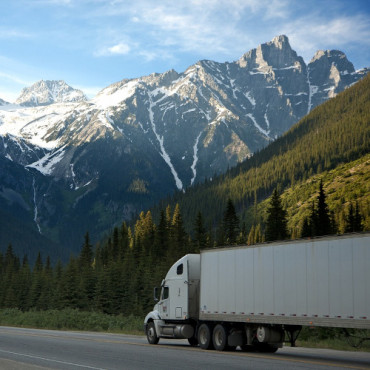 There are many situations in which it makes more sense to transport your vehicle across the country rather than to drive it. For example, you can have more than one car or you might want to keep miles off of your vehicle. So, transporting your automobile is typically far more convenient than driving it yourself.
How can you choose the best auto budget shipping?
There are many car shipping companies, so it can be challenging to know which one to choose. One main point to keep in mind when it comes to pricing is binding pricing. Try to avoid working with any shipping companies that give you a wide range shipping quote where, on one end, the price is a steal, and on the other, it is a rip-off. Why? Because odds are, you are going to end up paying the "rip off" price. Instead, ask for a binding price quote and don't forget to find budget auto shipping reviews. If the shipping company does not do that, insist on a tighter price range for your shipping costs.
While it is always a good idea to secure a fixed quote, there is one exception to this rule. If you are shipping your vehicle to a rural or remote location, a shipping company may be unable to provide you with a precise quote. They may never have traveled to that part of the country before. Therefore, they may not know what prices it will entail.
While you do not want to overpay, it is important to remember that low-quality car shippers may not take the best care of your car, and may allow untrained drivers to transport your vehicle. Do your research and select a company with a track record of success and good budget auto shipping review.
Shipping vehicles to the metropolitan area is much cheaper
And the last thing you should know while shipping the vehicle is to choose the pick up and delivery addresses. If you are living in a large metropolitan area, the driver can deliver your vehicle right to your door and it won't cause any extra shipping costs.
But if your pick up or delivery is located far away from the main highway or it's a small town that is far out of the driver's usual route, your vehicle will most likely be the only one going this way. In this case, you can meet the driver at the highway or choose some big city nearby and meet him there. Sometimes it may save you up to $200-300 and in some cases even up to $500.
Terminal-to-terminal service
Usually there are two basic methods: terminal-to-terminal and door-to-door services. Terminal-to-terminal service means that your car arrives and departs from a designated location. It is also consolidated with other cars to be moved to another terminal location. If you have a tight budget, this is the cheapest way to ship your car according to the budget auto shipping customer reviews. However, this method is not the most popular for a couple of important reasons. It's less convenient than the door-to-door shipping method and much slower. Furthermore, although vehicle terminals are relatively secure, it is still risky because your car is left unattended until you pick it up. This means that your automobile could be out of your sight for days or even weeks, depending on your schedule.
Door-to-door service
Door-to-door services means that the driver will pick up your vehicle from an area you designate and drop it off as close to your desired destination as possible. So this service will cost you more than terminal-to-terminal service. Terminal-to-terminal method of shipment means your car may have to sit at the originating terminal waiting until the shipping service has a full load.
Consider season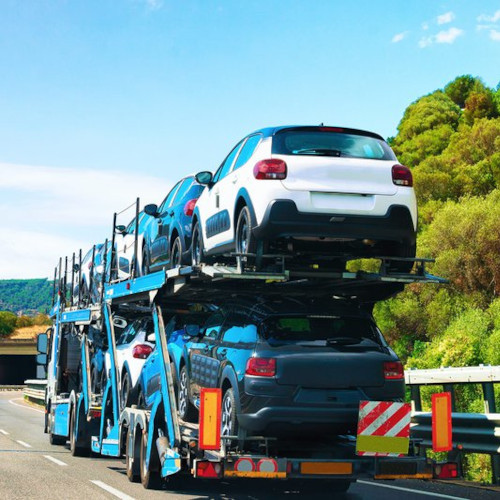 Another thing you should consider when shipping your car to another state is the season. Usually, people are relocating their vehicles during spring and autumn according to reviews of budget auto shipping. And this season is called the snowbird season. In spring people from southern states like Florida, Arizona, or California move up north to the states like New York, Massachusetts, New Hampshire, Michigan, Oregon, and Washington to avoid unbearably hot and humid weather. And in autumn this happens again but another way round since people want to avoid freezing winter weather.
During the snowbird season, there are many more cars than the drivers can move at a time. Therefore, it starts to work like an auction for a spot on the trailer. The more you are ready to pay, the faster your vehicle will be moved. Therefore, if you are moving to one of the snowbird states, we recommend you to relocate during the summer or winter months to avoid high shipping costs. And sometimes it's even twice more than the normal shipping cost.
How car shipping quotes are determined
Along with the type of transport service and transport carrier, prices are going to depend on a few variables. And here are some of them. For example, the type and the weight of the automobile you're shipping determines the car shipping prices. And if you choose a budget enclosed auto shipping it can be more expensive than the open auto transport. The time of year is also important. Rates can be lower in winter. Whether or not your vehicle is functional also determines the prices. And how far you're shipping it. And the last factor that determines the prices of budget auto shipping is whether door-to-door will take the transport driver far from his main route. So before you get your low car shipping rates, always check ​​reviews on budget auto shipping. It will help you to make the best choice.