Shipping car by truck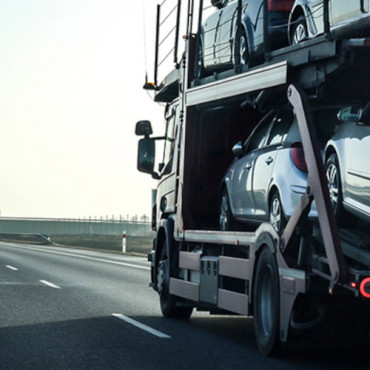 When you are about to ship a vehicle to another state or internationally, it's important to choose the right type of car shipping trucks. You will hardly think that there are a lot of options to choose from. Each method of shipping car by truck has its own peculiarities. Only when you have weighed all the advantages and disadvantages can you choose what is more suitable. We hope that this article will be useful for people looking for the right way of shipping car by a truck.
What type of car shipping truck to choose
The main thing you should know about shipping cars by truck is that there are two main types of transport - open shipping and enclosed transport. Let's see what the major difference is.
Open car shipping trucks
If you are looking for a cost-efficient solution, open car shipping is the most affordable option. This kind of trailer has no sides and top, so the elements of your vehicle are exposed to poor weather conditions. However, this doesn't mean that open shipping isn't safe. The vehicle is driven onto the trailer and it is carefully secured to the trailer.
Any car shipping trucking company will tell you that open transport is more popular than enclosed thanks to its low cost. It costs about 40-60% less, and by the way, around 95% of all the vehicles in the US are transported on an open car shipping truck.
There are also several options for open car and truck shipping. You can choose a single hotshot trailer which will be able to ship only one car or truck. As a rule, this option is more applicable to short distance shipping and its price is a bit higher in comparison with multi-vehicle transport. Multilevel trailers are more wide-spread in the car shipping industry. The car shipping trucking company is able to move several cars on such a trailer, therefore the cost is lower.
Enclosed car shipping trucks

Enclosed car shipping trucks are less popular because they cost more. This kind of transport is a totally close container, which protects your vehicle from all the sides. Thus the car isn't exposed to nature and road elements, which is especially important in winter when there are snowstorms and hail. The vehicle inside the container is secured and no damage can be caused to it during the transportation. So you will get your car delivered safe and sound, absolutely clean.
Car and truck shipping on an enclosed trailer has several options as well. You can ship your vehicle separately in a truck where there will be no other cars. Undoubtedly, this will cost you a lot of money. In general, this kind of shipping is used by the owners of luxury and classic cars for short distance transport.
There are also options for shipping cars by truck on single-level or multilevel enclosed trailers. In the first case the carrier will be able to ship up to 3-4 cars, in the latter case up to 6-8 vehicles. It goes without saying, that the more cars the carrier ships, the less your price for shipping will be.
Both types of shipping a car by truck has their own pros and cons. Open shipping is more cost-efficient. It is faster as almost all carriers have open trailers for shipping. What is more, an open car shipping truck is more environmentally friendly as it uses less petrol. Enclosed shipping is advisable for people who want to have extra protection for their valuable and exclusive vehicles.
How to choose the right car shipping trucking company
One of the most difficult tasks when shipping a car by truck is finding the right company to trust transport of your vehicle. We have prepared a few tips for you to simplify the process of choosing the best company to work with.
Analyze company's experience in the field of shipping car by truck. You can visit the official website in order to get a more or less clear idea of the way the broker or carrier works.

Study reviews and testimonials about shipping car by a truck. These can be testimonials on the company's website or just Google reviews. Be ready to find both positive and negative attitudes as it's almost impossible to find 100% satisfied customers.

Compare pricing policy for shipping cars by truck at several companies. The best way to do that is to request quotes. Some companies have free online calculators on their websites which is very convenient as you can calculate the cost of shipping car by truck yourself.

Get in touch with the company representatives and clear up all the necessary details. You can get a better impression of the company and people working there just by communication. Try to find the most customer-oriented approach.