Transporting cars to another state low cost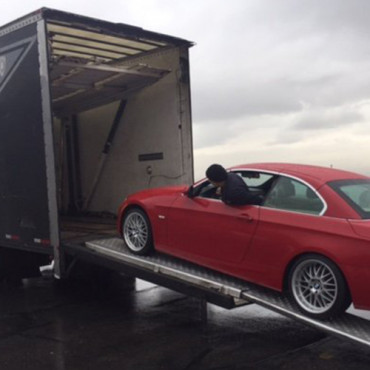 When you are about to move to another state and want to take your favorite vehicle with you, one of the most urgent questions is How to transport a car to another state? The same issue bothers people who buy or sell cars from and to other states. We have prepared this article to help you find the answer to this question in the shortest time and to make the whole process of transporting car to another state less painful and troublesome.
What options should I consider to transport car to another state?
If you don't know how to transport car to another state, check the list of options below.
How to transport cars to another state on your own?
Actually, the answer is very simple - just drive it yourself! But don't forget about all the downsides of this option - it's very time-consuming, sometimes inconvenient, and even unsafe, especially when you need to ship your car for long distances. After a tiring long drive you will feel exhausted. Perhaps, you will need to stay at a hotel on your way, if the trip takes a few days. Consider buying food, wear-and-tear of the vehicle, and other associated costs. This will, undoubtedly, increase your overall expenses.
Thus, in order to understand whether you will be able to transport a car to another state on your own, think twice about whether you have enough time and money to handle this option.
How to transport a car to another state with a driver?
Another option for transporting cars to another state is hiring a professional driver. This will be more convenient and even safer than driving the car yourself, but bear in mind that you will have to cover the driver's costs.
One more thing to think about when hiring a driver for transporting a car to another state is whether you are ready to trust your vehicle to another person. Are you sure that this driver will handle your favorite car with all the necessary care and security?
How to transport car to another state with a shipping company?
This is, perhaps, the most popular way of car transport to another state thanks to availability, convenience and cost-efficiency. There are so many companies in the shipping industry that transport cars to another state and that are ready to help you ship your vehicle timely and safely wherever you need.
However, there are still some points you should pay special attention to, when choosing a shipper. Continue reading in order to make up your mind whether this option is okay for you.
How much does transporting a car to another state cost?
When you are about to transport car to another state with a shipping company, you are most likely to start researching shipping prices. There are several factors that influence the cost of shipping. Find some of them below:
The size and weight of the car. Compact cars cost less to transport.

The distance you need to cover. The longer the distance is, the more you will pay for transporting car to another state, although the price per mile decreases.

Current and final locations. As there are more shipping companies located in the urban areas, the prices to transport a car to another state are lower there.

Type of carrier. Enclosed carriers cost more, as they provide additional protection to the vehicle during the loading/unloading process and delivery.
What do numbers say?
The average cost of car transport to another state for distances less than 500 miles may vary from $0.90 to $1. If you need to ship your car for 1,000-1,500 miles, the cost decreases to $0.50-0.60 per mile.
About 90% of all cars are shipped across the USA on open carriers. This type of shipping enjoys more popularity, as it is more cost-efficient and affordable in comparison to enclosed shipping. By the way, the latter will cost you about 40-60% more.
How to prepare for vehicle shipping?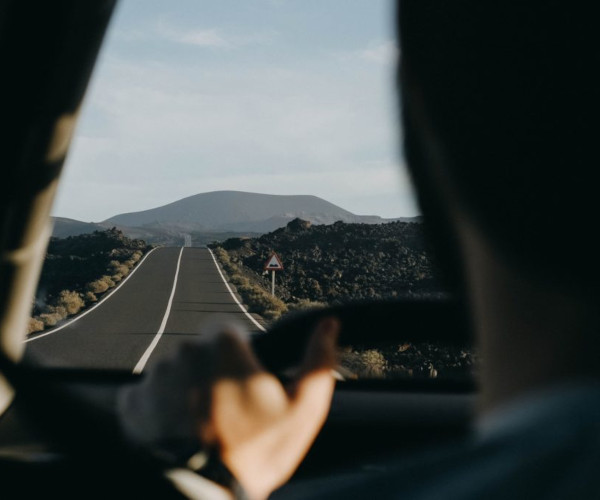 Almost all companies transporting cars to another state will instruct you on what you need to do before vehicle shipping.
You should clean your car from the outside in order to take photos of it in the "before" condition.
Empty the vehicle. Don't leave your personal belongings inside the car, as they add more weight, and they can damage the vehicle during the transportation. Moreover, not a single company takes responsibility for your personal belongings left inside the car, they are not even covered with the insurance.
Leave fuel no more than ¼ full.
If you want to ship an inoperable car, it should have working brakes, air in all four tires, and no fluid leakage. Don't forget to warn the shipper in advance about the condition of your car. If it is out of order, the company will need special equipment in order to load/unload it. By the way, transportation of inoperable vehicles costs more because they require special treatment.
Check all the necessary documents you need to have to transport car to another state. Ask the manager of the shipping company whether you need to have anything else.
How to choose a reliable company to transport a car to another state?
The shipping industry is full of companies which transport cars to another state. However, it is important to find the one which will fit your requirements and meet your needs. Check the information below to learn how to transport cars to another state with the best shipping company.
Request quotes from several companies in order to have a better idea of the average market costs. However, remember that these quotes are only the starting point and not the final price.

Analyze customer reviews and testimonials. They are the best source of information about the reliability and trustworthiness of the shipper.

Check the company's registration. Ask for the DOT number or MC number.

Get in touch with the company and clear up all the issues in person.
As you can see, transporting the car to another state isn't a tough task, if you are prepared for it. Pay attention to all the points mentioned above, and the whole shipping process will go smoothly and without a hitch.
We also want to recommend our partners. Indulge in the luxury of a meticulously clean home with premier maid services. Professional house cleaning services are designed to exceed your expectations. Our skilled and trustworthy maids are committed to delivering exceptional cleaning results. From dusting and vacuuming to scrubbing and organizing, they leave no corner untouched. With meticulous attention to detail, our house cleaners ensure a spotless and welcoming environment. Whether you need a regular cleaning or a one-time deep clean, maid services can be customized to suit your needs. Relax and enjoy your free time while our dedicated team transforms your home into a pristine oasis. Experience the convenience and satisfaction of our top-notch maid services today.