Container vehicle shipping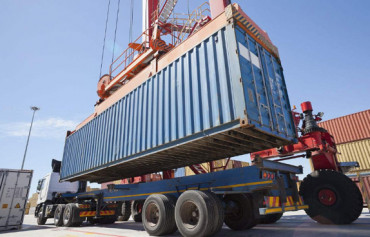 The container vehicle shipping service fully meets the customer's expectations in terms of safety, reliability and cost savings. It is with the help of container shipment that delivery to various points of the world is possible. Also, container shipping is fulfilled using road transport, usually in the chain of multimodal sea-land delivery with a cargo to be carried to the client's warehouse.
Despite the fact that the RORO method of delivering cars on closed decks of special vessels is less expensive than transporting vehicles in containers, the latter are able to successfully compete in the coverage of seaports and even offer favorable prices when sharing two cars at once in the same container.
Typically, a cargo container is dispatched completely filled and optimal shipping rates between a forwarder's warehouse and a sea port are provided. Basically, you can ship all the ordinary vehicles in containers except bigger trucks and RVs. Since the height of standard twenty- or forty-foot containers does not exceed 2.3 and 2.6 meters, respectively. One twenty-foot container can accommodate a medium-sized car, while a forty-foot container can hold two vehicles. Shipment of non-standard large vehicles can be carried out also using the LOLO method on open racks, which is usually more expensive than RORO service and not as safe as container transportation.
How to secure a vehicle in a shipping container?
For the safety of the vehicle, it is securely placed inside the container during loading so that it is not able to move there throughout the entire delivery. It should be taken in mind the container movements while making port operations when it is loaded and unloaded and then installed on the ship together with other containers. During the sea rolling, a vehicle without fastening can move inside the container and damage itself.
When loading, the vehicle gently rolls into the container, and all its wheels are blocked. After that, with the help of special straps and lugs, the machine is securely fixed inside to prevent any movement on the way. So that the car is secured firmly. In accordance with the rules for transportation, all containers must meet safety requirements, according to which the container must be intact and guaranteed to protect a moving vehicle from wind and water.
Ways to secure a vehicle shipping container.
Delivering a car in a sea cargo container is considered as the safest form of transportation. Before shipment, the container is locked and sealed. Therefore, the risk of damage or theft is almost eliminated during transport. Only at the time of freight handling some incidents of robbery are possible, but such facts can be practically eliminated by visiting personally such operations. Also, for better safety steel padlocks should be used.
The main hazards while sailing are container drops into the sea during storms, ship accidents, and damage during loads. In such cases, in order to protect yourself, a kind of marine insurance with subsequent compensation for losses in case of unexpected accidents.
Moving a vehicle in a shipping container.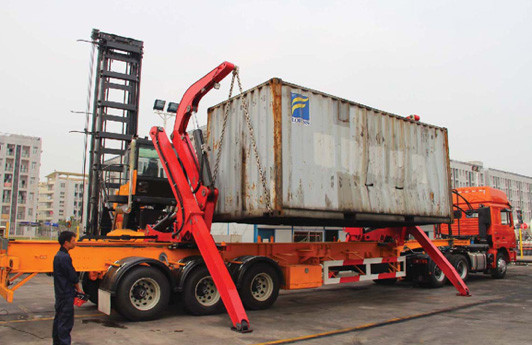 As a rule, the container is loaded out of the port, for example, in the warehouse of the auto terminal, from where a container vehicle then delivers the container itself to a sea port. Any car or motorcycle inside the container is securely fastened to prevent damage. Further, after the container is delivered to a port warehouse, a cargo goes through customs and the export is registered according to the shipping documents for it. Sometimes customs officers inspect the cargo. The container is then moved from the customs terminal to the port and loaded by crane onto the ship for sailing to its destination.
Upon arrival at the destination port, the container is unloaded and placed in a local warehouse. At this point, usually with the help of a transport agent, you need to pay port fees for handling the cargo, as well as go through a second customs clearance with a second inspection of the cargo and payment of import duties. After that, the container is delivered to the warehouse of the arrival terminal for unloading the vehicle. After unloading, the container itself returns to the port, and the car is ready for independent driving.
Features of vehicle container shipping.
Trucking helps to deliver containers from suppliers to seaports/railway stations/airports, and from there directly to the customers themselves. At the beginning or end of a multimodal transportation with the participation of different carriers, container ships always operate, ensuring the interconnection of all links of the logistics chain. It is necessary to consider the main positive and negative aspects of road container transport.
The main advantage of container road transport is the fact that without them it is impossible to fully ensure sea delivery during import and export. Thus, road transportation increases the efficiency of delivery itself, and reduces the time of delivery of goods over short distances.
Road transport has its drawbacks when compared to sea and rail transport, including low carrying capacity, significant fuel consumption and emissions, weather effects, and less competitive shipping costs.
And yet, not a single foreign container delivery can do without road transportation. Such transportation is in high demand. With the help of road transport, a relationship is formed between different types of international delivery of goods. For this reason, it is very important to carry out auto container transportation at the proper level of safety.
Storing a vehicle in a shipping container.
Sometimes, instead of a garage, you can use a used shipping container as an inexpensive option for storing your vehicle. Since the shipping containers have high physical strength and are resistant to harsh environmental conditions, they can easily protect the machine. The containers have convenient locks and can be transported from place to place. They do not take up as much space as separate garages, which can be attractive for owners with a small area around the house. Inside, containers can be supplied with lighting, insulated in cold climates, and equipped with alarms. In general, a shipping container is quite ready to serve as a real alternative to a standard garage for little money.
Also, meet our partners. Raja Fashions is your go-to online suit store and ultimate suits store destination. Discover timeless elegance and expert craftsmanship at our suit store. Explore our curated collection of finely tailored suits that redefine sophistication. Elevate your style with Raja Fashions today!