What to inspect when I want to transporting my car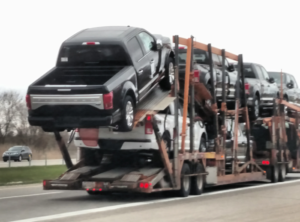 When I need to relocate and want to ship my vehicle to a new destination, there are so many things to think about. But perhaps the most important issue is finding a reliable company to transport my car. I would like to know how to get my car transported timely, safely, and exactly in the same condition as I left it. I also don't want to overpay or get confused by any hidden fees when transporting my car. So what should I do to have peace of mind when trusting my precious vehicle to a shipping company?
It's a pity that not all transport companies are reliable. But if you follow the tips provided in our small guidelines for vehicle shipping, you are likely to avoid getting scammed. We hope that the information below will help you find a company whose aim is to satisfy the customer and not just earn as much money as possible.
How to avoid getting scammed when I need my car transported
In order to avoid unpleasant situations upon delivery, carry out a detailed investigation of your vehicle before the pickup. Check carefully the interior of the vehicle, and pay special attention to the exterior. Note down any existing damage, and don't forget to take photos in order not to be unfounded. Just in case, take the odometer mileage readings.
If I need to transport my car, I should be ready for any unpredictable situations during the process of delivery. That is why, we should always check the company's insurance policies in advance and clear up what kind of compensation it offers for possible damage.
Another inspection stage is when you accept your vehicle upon delivery. It's better to have your car delivered to the final destination in the daytime since it's difficult to inspect the vehicle at night when it's too dark. Never sign the bill of landing unless you are sure that no damage was caused to the vehicle during the shipping.
What to check when I need to transport my car?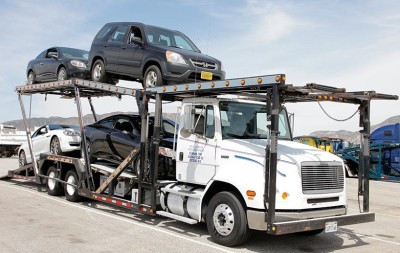 First and foremost, I should check the company's registration and licenses before transporting my car. The official website of the Federal Motor Carrier Safety Administration can be handy in this question. All carriers should have an MC number and a USDOT number issued by the authority mentioned above. If the company cannot provide you with these details, this means that it is not a legitimate industry player, and you'd better look for another one.
Next step, I will check reviews on the company which I plan to trust to transport my car. The most reliable resources for this are Google Reviews, Better Business Bureau, and Transport Reviews. You can also visit the company's official website for testimonials, but make sure that they are verified, customers. You will hardly find a company with exclusively positive reviews, and it's okay. If you come across such a company, be attentive! This may indicate that the company is deliberately removing negative reviews in order to mislead potential customers. It's important to know how the shipper deals with negative feedback.
Undoubtedly, when I need to transport my car, I will look for a reasonable price. However, looking for the cheapest car transporter isn't the best idea, since what is cheap isn't always good. When you come across a suspiciously low quote, you should ask yourself a question "Why do they charge so little, if their service is of the same quality?" Low quotes are likely to have hidden fees. Therefore, call the company and clear up what exactly their quote includes and what extra fees you will have to pay.
As soon as I have made up my mind about how to get my car transported, I will get in touch with my driver. I want to be sure that this is a person who has enough experience in driving and who knows how to handle the shipping process. One thing you should bear in mind - is never pay any deposits until you are assigned a carrier and until you get the driver's contact information. When you have the driver's phone number you can call him and be aware of the delivery progress. By the way, we recommend you to cooperate with companies that provide online tracking services.
What else to pay attention to if I want to transport my car safely?
When I address a shipper, I need my car transported timely and safely. So there are two main things I need to pay attention to - shipping period and insurance. As a rule, companies offer a shipping window of 4-20 days which you need to fit in. However, if you need to transport your vehicle faster, you can ask for expedited shipping, although it's likely to cost more. Optimize your logistics processes with our efficient scan documents services. We help you go paperless by converting your physical documents into high-quality scanned documents. Easily access, search, and manage your digitized documents for streamlined operations and enhanced productivity.
Insurance is the thing you should check twice before making a deal. Only insured carriers can guarantee you 100% compensation for any damage. Don't work with shippers that do not provide proper insurance coverage.
In conclusion, we would like to tell you that any detail in the documents matters. Pay special attention to the text written in tiny letters. As a rule, all extra fees and additional payments, as well as fines are written right there.
If you come across any point you don't understand, don't even hesitate to ask the company's managers for clarification.