Truck drivers protesting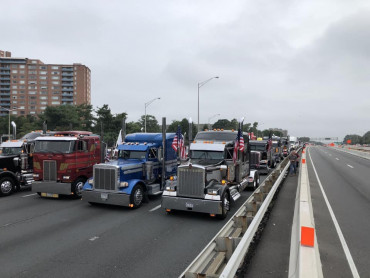 With freedom of speech and of choice many people nowadays can show up their attitude to any national or world event. To make it sound louder, many of them are gathering in unions. That's how strikes work.
The reason for the truckers' protest can vary from dissatisfaction with the salary rate to disagreement with potential bans or restrictions. And in many cases such protests have great consequences.
How it was
One of the first well-known drivers strikes occurred in 1973 and was caused by enormous fuel price increase (about 300 %) alongside fuel consumption restrictions (limited by 50 gallons per driver). In turn, the reason for these changes across the U.S. and all the world laid in the OAPEC oil embargo. This trucking protest started just by one trucker (with nickname "River Rat") and just in a few hours was supported by hundreds of drivers across the state. Next day the protesters blocked the highways and slowed down the traffic in 10 states already attracting the attention of the government and making it react. The strike was stopped only when government promises were given. In fact, they were not fulfilled, which caused the second, bigger wave the next year. Finally, the agreement was reached.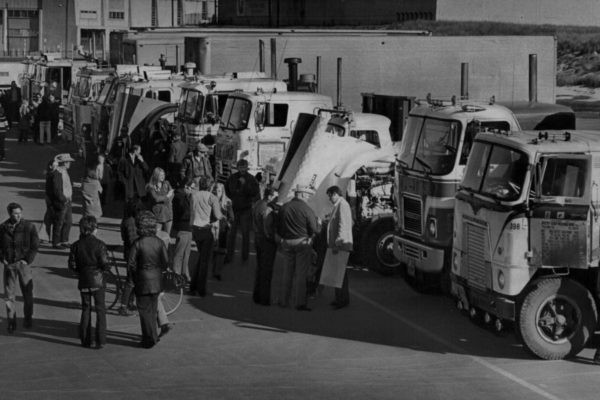 Another bright example happened 5 years later, when oil production decreased in regards to Iranian revolution. It was a much crueler trucker protest with attacking those who didn't take a part and affecting all spheres of production as supplies were stopped together with the trucks across the country.
Next time, in 1983, the strike was caused by the tax increase and also led to enormous losses for the national economy as it lasted for 11 days.
After these years the government became more attentive to the needs and wishes of the truckers across the country as their dissatisfaction could cause a lasting effect.
The only exceptions occurred in 2008 and 2014, when much smaller strikes were caused by fuel cost increase and unhappiness with salary rate, but mostly they had a local character and didn't lead to a great damage.
How it is now
2018-2019 occurred to become a new truck protest wave called "Black Smoke Matters", aimed to reach better and safer working conditions for all the truckers in small and huge companies. It was a long fight, but still nothing compared to the 70-80th protests.
In May 2020 drivers' community finally succeeded in arranging a meeting with the government in White House to voice all its concerns and points of interest. It showed the government itself trying to avoid massive truck drivers protesting as it's still a powerful tool.
Finally, the latest protests took place in the U.S. was connected with the 2020 president's election. Particularly, drivers were standing against the policy of the new president, Joe Biden, as it may badly affect their work conditions. On the other hand, nowadays it's not that easy to arrange a massive national strike, as many people are afraid to lose a job in these tough times.
The main achievement of the truckers protests throughout history is that before that their interests usually were not taken into consideration when implementing new prices or restrictions. Now this community it's a significant part of the national health and success.