Top cases when you need a driver to hire
Sometimes it's not possible to drive your car by yourself for some reasons, and that's why some companies provide us with drivers for hire. This service is widely spread in the U.S.A., where people got used to moving a lot from state to state, and it's not always convenient and efficient to do while driving your own car.
Driving the car only
Let's imagine you need to travel from Florida to California. Considering such a huge distance you probably would prefer to take a flight than driving thousands of miles by car whichever comfortable and new it is. And in most cases you would not live at arm's length from the airport. Summarizing all of these assumptions it would be more convenient to drive a car to the airport, leave it there and enjoy the flight to California. So, what to do with the car?
This is one of the most common cases of hiring a driver. It will be his responsibility to pick your car up at the airport parking and drive it to the discussed spot (for example, your home). Vice versa, when you will need to get back, it can be arranged by the same company to deliver the car to the same spot it was taken from. This option lets you be sure that your property is in safety and under control.
Another case when you may need to hire a driver is to move your stuff and some furniture (depending on your vehicle size and capacity) to a new house, even if it's in another state. Some companies provide additional service of packing a car with items, which can become a great assistance for young ladies or in case of heavy items.
All of these cases don't consider hiring drivers for taking the people, only the vehicle and items. It can be compared with delivering your car on the truck, but in most cases the second option is much more expensive and not that flexible in the details and additional requests.
Nevertheless, there are some requirements that should be kept in mind when you consider a driver on hire service. For instance, the car must not be too old nor too fragile. This is extremely essential if we are talking about long distance. In this case it's much more secure to use the service of a truck.
One more issue when it's better to choose a truck alternative is a bad weather forecast. Heavy rains and snows as well as enormous heat can dramatically influence the condition of your vehicle. Unfortunately, it's not covered by the insurance provided by the driving company, so it's highly recommended to add an additional item through the insurance company.
Finally, when hiring a driver, you need to deal only with reliable companies, as it will help you to avoid car accidents with your personal vehicle involved.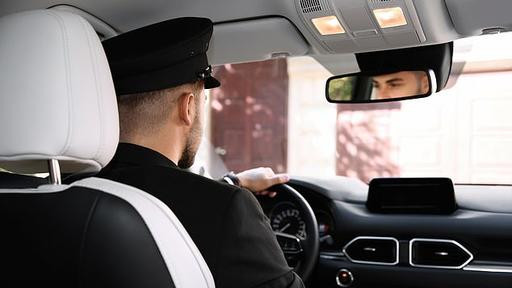 Driving the car with passengers
Most commonly, nevertheless, we require that a hired driver brings us together with our car to the appropriate destination. For instance, if you arrive at a party with your own car, most probably you will request a driver service to take you home. Another case is when you are travelling with your own car to another country with quite a different way of driving. The UK can become an illustrative example when it's much easier and convenient to find a professional driver for hire than change your habits. Additionally, if you are on the vacation personal driver, who knows all the local sightseeing and the shortest routes, can become an essential benefit for your relaxing trip.
Nowadays it's pretty easy to find drivers to hire all over the world with requested skills and experience for an appropriate price.
The same as in the previous paragraph, there are alternatives that may occur as a better option. For example, for short distances it may be more practical and even cheaper to order a taxi service, especially if the place you are going to has a limited parking zone. Likewise, in a lot of occasions travelling with your own car doesn't seem possible or convenient and a much better option is to rent a car on the spot, which also provides you with a hired driver option.
Whichever situation you face, there is always a chance to deal with it in a most efficient and practical way. And the main thing you always need to remember and take under consideration that the drivers you hire must be reliable, with all the appropriate documentation provided by the driving company.