Reliable cross country car transport service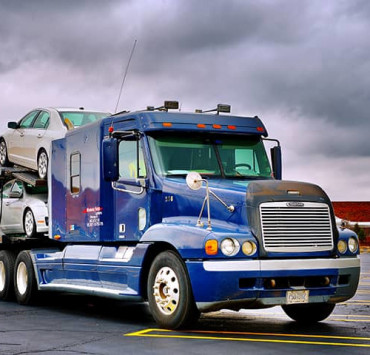 Transporting car across country is a matter that needs to be treated with responsibility and patience. Among important points in the whole process is finding the proper cross country car transport services. We have carried out a bit of research and have prepared some useful information for you.
How do people transport cars cross country? 
If you want to find a reliable service that will transport your car across country, you first need to learn more about vehicle shipping, its types, cost, etc. Shippers transporting cars across country usually have several options for vehicle transportation taking into account customers' needs.
As for the method of shipping, you can select between open-air and enclosed transport. The first option is more cost-efficient. However, when you transport your vehicle on an open trailer, it is disclosed to road elements and poor weather conditions. In case of heavy hail certain damage can be caused to your car. Enclosed transport fully covers your vehicle from all the sides, so it is 100% protected from any damage. Therefore, this type of shipping has higher prices, almost 40-60% more than open-air-shipping. Nevertheless, most car across country transport in the USA is on open-air trailers, as it saves your budget and mostly people who possess classic or luxury cars select enclosed shipping for their needs.
Other options to select from include door-to-door and terminal-to-terminal delivery. If you choose the first one, you are more likely to have higher car transport cross country cost. Nevertheless, this is the most suitable choice for people who want to spend less time and have their car delivered with as much convenience as possible. The shipper will pick up your vehicle directly at your place and deliver it to the agreed destination. In case of terminal-to-terminal shipping you will have to drive your car to the nearest terminal yourself. Then the shipper will transport it to the terminal located closer to your destination. Undoubtedly, this isn't always convenient, as some shipping companies do not have many terminals all over the USA, and you may have to drive far. However, terminal-to-terminal delivery is less expensive.
What can influence car transport cross country cost?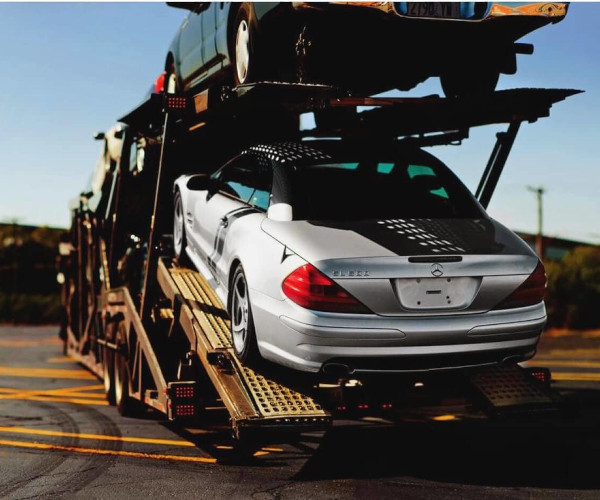 Each cross country car transport service has its own price. However, there are issues that influence the formation of prices in the same way, regardless of the shipper. Find the main ones below:
Shipping dates. The more in advance you plan your vehicle transportation the less you will pay for it. Try to schedule the pick up and drop off dates as much early as possible in order to avoid overpaying. However, if you are in need of expedited shipping, get ready to pay additional money.
Your vehicle characteristics. You should know that larger and heavier vehicles are more expensive to transport, as well as vehicles of some extraordinary make and model.
Vehicle condition. If you want to ship your inoperable car, you are likely to pay extra, because the cross country car transport services will need additional equipment to load/unload it.
Destination. The farther you plan to transport the vehicle, the higher car transport cross country cost will be. But don't get disappointed, almost any cross country car transport service will offer you a discount per mile for long trips.
Method of shipping. As it has already been mentioned, enclosed shipping, as well as door-to-door delivery cost more.
Seasonality. Prices for car across country transport are higher in peak seasons, i.e. in the late spring and in the summer.
Don't try to find a service that will transport your car across country at the lowest price. What is cheap isn't always good. You may have to sacrifice time, quality, flexibility or something else in the pursuit of cheap vehicle shipping.
What to pay attention to when transporting car across country?
Before requesting a free quote from the service that will transport your car across country, check the following points carefully.

Make sure that the cross country car transport service you've decided to work with has adequate insurance. Some dishonest companies claim that they have all-inclusive quotes, but later you may learn that you have to pay extra for proper insurance. In general, all carriers in the United States are obliged to provide standard insurance. However, it may be incomplete. So you'd better clear up in advance what exactly the insurance covers.

Check whether the company transporting cars across country is licensed and registered in accordance with US law. The company should have an MC number issued by the FMCSA in order to ship vehicles across the USA.

Analyze cross country car transport reviews. The best sources to visit for verified cross country car transport reviews and testimonials are Google Reviews, and Better Business Bureau. However, you can visit some other websites or speak to your friends, colleagues, neighbors, who have already carried out transport cars cross country. Ask them to share experience and go ahead!
Kurtka
web designing company
provide full-stack web deliverables to manage this marketing research.