How to take advantage of a truck brokerage

Modern business relationships used to involve more than two traditional parts (we can call them seller and buyer, as it applies for most cases). Today the third pard, so called intermediary, is also playing an important role in a great number of deals.
Transportation industry is not an exception. Speaking about delivery of cargo, beside a shipper and a carrier we can see a truck broker, responsible for reaching agreement between mentioned parts.
As this job opportunity may sound quite new for many people, we will cover the most important aspects to familiarize you with truck brokering.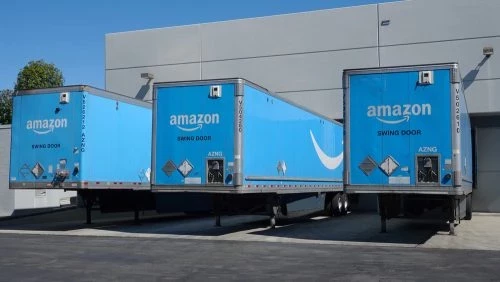 Main tasks and responsibilities
You may be wondering, why a broker is necessary if in previous years a company which has goods and a trucking company which can deliver it could agree and make a deal on their own. Of course, today many famous and huge carriers have permanent partners and, in most cases, can cope without a mediator. But considering the enormous growth of participants in such deals it may be quite difficult, costly and time consuming to find an appropriate contract.
A broker helps to avoid these difficulties. He makes it profitable for both sides: a carrier can get better payment while a shipper can save time and avoid damage to goods. So, he is not only looking for appropriate companies, but also acts as a negotiator. And sometimes this part of the job can be the most laborious and requires great communication skills and psychological knowledge.
A broker in the trucking sphere has to attentively check all the companies he wants to have in his network in advance. He is responsible not only for a great deal, but also for reliability and decency of any participant. It can be written in the contract with a carrier or a shipper, that is why he needs to be sure all the sides will fulfill their promises.
A great option for a business
To start operating as a truck broker, the first thing you need is to get a special license from FMCSA. It is not as difficult as it may sound. You just need to follow a few steps:
To get a 75 000 USD fund (it can be either a trust fund or a surety bond);
To apply for a brokerage license and also designate a legal representative;
To receive an approval and your personal motor carrier number from the FMCSA. Having this number will allow you to start your brokering operations.
Finally, you need to choose your brokerage commission. To make it accurately and not to lose potential clients, you can check the average broker's fee in a particular state. On average, it is about 13-15 % of a gross margin, but it also can be up to 45%.
It is quite common that trucking companies are also getting a broking authority. It helps them to make an extra profit. For example, if they receive an offer to deliver cargo to the region they don't work with or if there are no special trucks available, they can start to act as a truck broker and find an appropriate carrier for this delivery.
Brokerage in the trucking industry became even easier with the development of a special software. It is especially important in case if brokering is not your only business and you need to separate financial data. Such software helps to keep and easily find records in regards to the customers, loads, used trucks and many other information as well as to keep financial records to control your profit. Thus, you may create a profit and loss report, an invoice, an IFTA (International Fuel Tax Agreement) and many others.
In most cases such brokerage software can be provided for a free trial period, so any company can decide which one fits better.
You can choose to act only as a truck broker to concentrate in this particular sphere and to build up a client network or just to add this kind of operations to your main business, especially if you already have a trucking authority. In any case it may bring you additional profits with not taking too much time and effort for making deals.