Fleets ordered to pay $80M to driver who alleges he was forced to alter logs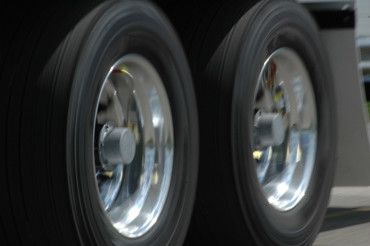 A truck driver who fell asleep while driving along I-59 in Alabama in 2015 was awarded $80 million by a Texas jury after suing his bosses for forcing him to falsify his logs and continue driving when he should have taken his 34-hour restart.
The Hidalgo County, Texas, jury fined three companies – JNM Express, ANCA Transport and Omega Freight Logistics, all owned by Jorge Marin – $25 million each for exemplary damages, as well as an additional $5 million for compensatory damages. The damages are to be awarded to trucker Lauro Lozano.
According to court documents, on May 3, 2015, Lozano was at home after delivering a load and needed to take his 34-hour break. A few hours after being at home, he received a call from Marin, who told him to take another load brokered by Omega Freight, which Marin also owned.
Lozano said he told Marin he could not safely or legally take the load, but Marin told him to alter his log book to make it look like he had taken his 34-hour break and to return to the yard in McAllen, Texas, the next morning to take the load to Maryland.
Court documents state that during the early morning hours of May 6, while driving north on I-59 in Alabama, Lozano fell asleep at the wheel and struck another tractor-trailer from behind, causing "severe debilitating injuries" to Lozano, including abdominal trauma, a crushed pelvis, crushed left foot and broken ribs.
Lozano in the lawsuit claimed his being forced to change his logs and drive constituted "negligence and gross negligence" by Marin and his companies and were "a direct and proximate cause of the collision and resulting injuries and damages" he suffered.
The lawsuit also states that the three companies didn't carry workers' compensation insurance, which opened them up to the lawsuit over Lozano's injuries.