Car transport truck for sale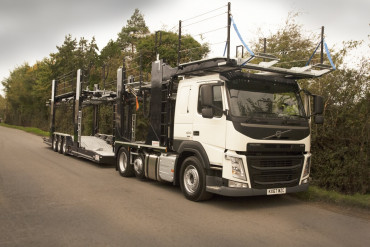 As soon as you are interested in getting a car transport truck for sale, you need to be able to distinguish some good offers from suspicious ones to make sure you are getting the best deal.
For your convenience there are a lot of online platforms, both in the United States and abroad, where you can easily get access to various options. Some of the examples of them are RaceCarsDirect (which is more specialized and which we will cover later), TrucksNL, TrucksCorner, Tradus and many others where you can find car transporter trucks for sale.
Using search filters
First of all, before looking for a particular car transporter truck for sale, you need to consider the current and future needs. It's not practical to purchase a truck without thinking about upcoming raises in demand you may have or, vice versa, the orientation on small business. By the way, not only professional transportation companies can be interested in buying a truck car transporter for sale but also individuals with their specific way of life or the business they have.
As soon as you have a better understanding of what you are expecting in the near future (how many cars you are planning to transport, of what type, for how long distance and others), you can use a very useful tool on every online platform of car transport trucks for sale – filter. If you know what particular make and model you need, you can simply insert it into the appropriate field. But for a better picture it's always recommended to choose not a particular make or model but the main criteria of the choice. The examples of them are power (minimum or maximum), mileage, maximum permitted laden weight, authorized gross vehicle weight, sundry or special equipment etc. You may not be aware of some rare brands or models and it will be a pity if because of a narrow mindset you will use a great option of the car transporter to purchase. In regards to the brands of the car transporters, the most common and popular are Mercedes-Benz, Iveco, Peterbilt, SCANIA, Renault, Volkswagen, Volvo and a lot more.
Axle configuration and the total number of the axles consist of the essential technical characteristics of the potential purchase. If you are not very sure about the differences between different models it's always better to ask than to buy a wrong one.
Location is also pretty important but cannot be considered as a crucial search criterion. Of course, it can be much easier to pick up the truck or to arrange its delivery throughout the same state, but this can significantly cut the possibilities from other states. The delivery possibility should also be considered and most sellers provide this information in the advertisement.
Considering a particular offer
As soon as you find something attractive, it's time to take a closer look to the details. And pictures of the transporter are one of the most essential parts, especially if you are planning to arrange the delivery from some remote state. You should be able to see the car transporter from all the sides, and if there are some doubts, the seller should provide you with a better visibility.
There should be some other indicators of the vehicle you are planning to purchase:
The condition of the vehicle. You need to carefully check if the transporter is new or used, and in the second case if it has any serious problems or damages. There is nothing worse to buy a vehicle the repairing of which will cost even more than the original price;
Engine and fuel type can play a significant role, especially if you have strict requirements in this regard;
Year. Like the make and model, this characteristic will provide you with the most accurate basic information about the car transporter.
Contact details of the seller will allow you to discuss with him any additional information you may be interested in such as if the vehicle was involved in accidents and if there are some improvements and adjustments made.
Warranty is also one of the most important points to consider when choosing a particular variant. You need to be sure that the warranty period is enough, especially when we are talking about the used car transporters. One more way to protect yourself as a buyer is to apply for the insurance which can be arranged within the seller's contract or separately. The main idea here is that you need to make sure the vehicle will be in a good and running condition for the estimated period of time after purchasing.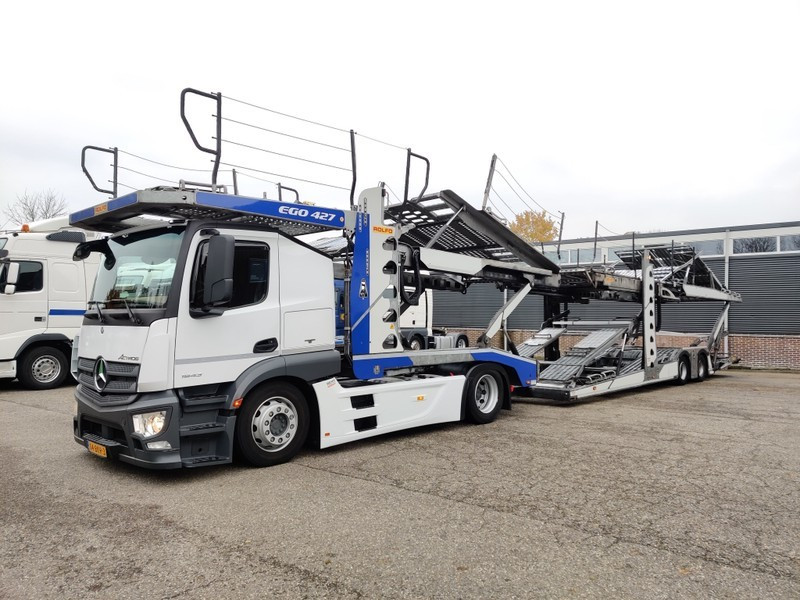 Special features of the race car transporters for sale
There is a very specific group of car's owners who might be interested in the racing car transporters for sale. This type of the cars is very expensive and sensitive, therefore, obviously they require extra care and some additional equipment to be delivered in the safest possible way.
Thus, such a race car transporter for sale should have a perfect setup for at least two cars, loading area, safe and reliable roof, special ramp for loading and unloading the cars etc. Every company nowadays tries to attract more customers with some extra equipment and nice exterior and interior of the race car transporter of sale, but you need to make sure that the esthetical characteristics of it does not affect its technical power.
In some cases, you can also find an offer about the new trailer or another kind of transporter which can be a very useful tool if you have some very specific requirements and cannot find the truck which makes you fully satisfied. The price of such car transporters of course will be higher than of the used trucks plus you will need to have some extra expenses for its improvement, but as a result you will get exactly what you were looking for.
To find a seller of the particular vehicle you can both use special websites gathering such kind of information or just a Google. In the second case you just need to make sure you will use a trustworthy resource and the deal will be legal. That is why you should always carefully check the contract and all the details, especially in regards to such specific points as the delivery, the warranty, the date of the purchase and the real conditions of the car transporter. That is why the cheapest price is definitely not the most essential part of the deal.