Auto shipping cross country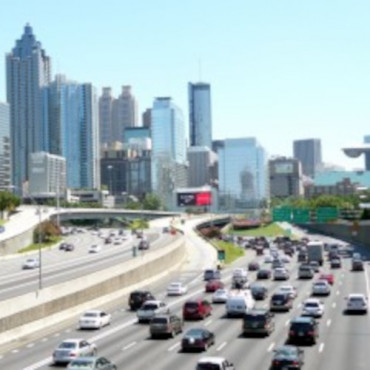 If you just bought a new house, and now you're planning to move, then moving your own car yourself can really be an issue. That's why most car owners that are going to move usually prefer to hire a car shipping service. And with the auto shipping service, they transport their own car to the new house. While shipping auto cross country may seem like a very difficult task, fortunately, you have the opportunity to simplify this process by knowing several facts about car shipping across the country. And in this article, you'll find out these facts about auto shipping cross country you've ever wanted to know.
How can you find the best car shipping service?
There are a lot of car shipping companies that are shipping autos across country. So it can be a bit challenging to select the best car shipping service. First of all, you should find cross country auto shipping reviews that can help you make the right choice. But when it comes to prices, just remember about binding pricing. Avoid working with car shipping companies that are trying their best to provide you with a very wide range of shipping quotes. Actually, this is pretty suspicious. Why? Because on the one hand, these prices are a steal. On the other hand, it's kind of a rip-off. Just ask them to provide you with a binding price quote. If the service refuses to give you a binding price quote, just insist on the tighter price range for your shipping quotes. So this would be a very good idea to secure a fixed quote. But there are some exceptions to this rule. If you want to ship your precios car to a remote or rural location, unfortunately, the auto shipping company may be unable to provide you with a precise quote. It usually happens when the service doesn't know what quotes it can entail, just because they've never traveled to that part of the country.
How much does it cost to ship vehicle across the country?
There are certain factors that can influence the costs of cross country auto shipping. The prices usually depend on your car's make and the model, and the distance of the shipment. The type of a car hauler also influences the cost of shipping autos across the country. So if you're searching for the cheapest way to transport your vehicle, you need to select the open transport trailer. The main advantage of the open hauler is that 9 to 10 cars can fit in one container. Thus, it provides fast delivery. The open auto transport helps you to save your money and time, and transport your vehicle in the cheapest and convenient way. An enclosed auto hauler is more expensive than the open one but it provides better protection. It can protect your precious vehicle from harsh weather and other elements.
Another cheapest way you can transport your car across the country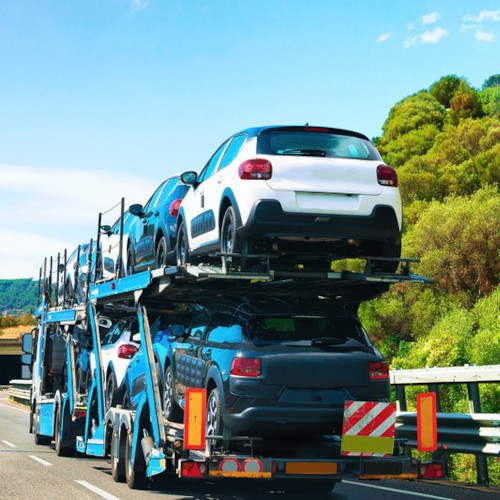 When you ship your vehicle with a "terminal-to-terminal" method, you can save your money. The "terminal-to-terminal" method means that your precios vehicle will be picked up by the hauler at the regional storage terminal And then your vehicle will be delivered at the storage terminal that is near your new house. But such a terminal-to-terminal" method may not be available if you're moving, for example, to a remote or rural location. The "terminal-to-terminal" method is the cheapest method to transport your car. But it also requires more time to pick up and deliver your precios car to the final destination. You should also know that the "terminal-to-terminal" method is not only much cheaper, but also much slower. It can make you leave your precios vehicle in the terminal for at least a few days. But, if you can wait and you don't want to pay much money, such a method of shipping your car would be a great option for you.
How can you prepare your car for auto shipping across country?
If you don't have any idea how to prepare your car before shipping, here are several tips. And first of all, clean your car before it's shipped. It's very important to keep your vehicle clean because it becomes easier to notice any defects (for example, scratches and dents) on a clean painted surface than on the dirty one. Don't forget to remove all your personal stuff from your vehicle before it's shipped. The auto shipping services are never responsible for any kind of damage, or loss of the personal stuff that has been left in the vehicle. Another thing you should do is to make sure that the battery of your car is charged. And the tires, by the way, should also be inflated properly. It'll give you and the cross country auto shipping company peace of mind when the vehicle comes to the thought of having to drive it rather than tow it. And the last advice would be to try to keep ¼ tank of gas. The weight of your vehicle is reduced when you keep the gas tank to ¼. Your car will be driven only during unloading and loading into the trailer. It is also highly recommended noting the mileage before the auto shipping service picks up your car.
Make sure that you have enough insurance coverage
Hiring a car shipping company is the most convenient way to move your vehicle across the country. So you should always remember about insurance cover when you use an auto shipping across us. Services that offer auto transport interstate are required to have the appropriate insurance coverage to cover any defects to the vehicles they are transporting. Don't forget to ask a company to show you a copy of the service's insurance certificate. You should also ensure that you completely understand what coverage your car will have while it's being shipped. If the insurance coverage the company offers isn't sufficient (or you want to increase it), you have the right to pay the shipping company some cash to do so.