Health-share plans prove to be attractive insurance alternative for owner-ops, small fleets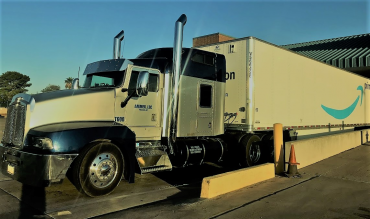 With most owner-operators bringing in income at levels too high to qualify for health insurance premium subsidies under the Affordable Care Act, reducing health insurance costs has been a bear over the last decade. Meanwhile, small fleet employers' general interest in providing health options to both employees and contractors hasn't abated -- in fact, by many measures, it's increased. Both conditions have driven a rise in health insurance alternatives.
Marc Ballard, director of insurance benefits for Truckers Healthcare, in partnership with the National Association of Independent truckers, said since ACA began rolling out in 2013, he has seen about a third of owner-operators getting insurance through ACA. Another third finds coverage somewhere else, and the final third goes without.
Because of the high premiums of ACA plans without subsidies, 80% to 90% of owner-operators that buy ACA plans do so because they qualify for a subsidy to lower the cost, Ballard believes. Yet plenty independents "make quite a bit" of income, "and that prices them out of a premium subsidy," he said. "Making a lot of money is nice, but looking at a $3,000 [monthly] premium for a generic health plan isn't."
One alternative, which NAIT offers through the OneShare company, is health-sharing. Such plans have been around for decades, Ballard said. Its roots, he added, are in religious affiliation – individuals connected to congregations pooling their money together to operate almost like a group insurance plan. Each member of the group pays a "premium," or contribution, and if they need health services, it works like an insurance claim.
Such plans are available to begin more or less anytime, not restricted like the ACA plans to enrollment during the annual late-year open-enrollment period. Ballard said the cost of coverage in health-sharing plans is generally between 40% and 60% less than an ACA plan with comparable coverages, and these plans have been far more popular with NAIT member owner-operators in recent years.
"We've done more OneShare plans in the last two years probably by three times more than we've done ACA plans," he said. "We've definitely seen a lot of traction there. We found that if you have an ACA plan, it's because you have a subsidy. Families or individuals paying $20-$50 [monthly] for coverage because subsidies are so deep – they're not going to leave that. If you own an ACA plan now, that's where you're staying."
For fleets employing smaller numbers of drivers or those with largely contractor fleets, too (thus not bound by the ACA's 50-employee mandate to provide health coverage), health-share plans can be attractive as buy-in benefits for company drivers or contractors. NAIT offers them, among other solutions, to fleets with contractor owner-operators as one way to steer contractors toward lower-cost paths to insurance.
Numerous other companies have cropped up with similar takes on the health-share plan. A portion of the contract drivers with the approximately 80-truck Ammex, LLC, fleet, based in Phoenix, Arizona, recently moved into the health-share plans of the Redirect Health company. Redirect offers standardized plans available at standard monthly rates. It's $125 per employee per month for basic health care, with primary care and other services covered, with a strong emphasis on telehealth concierge service toward lower-cost care options. Also, $350 monthly premium plans include hospitalization and added major medical coverage ($1,000 deductibles per condition). Both rates are for individuals – most of Ammex's drivers are single men, says fleet manager Nera Mustedenagic, who wears a variety of hats in the fleet office.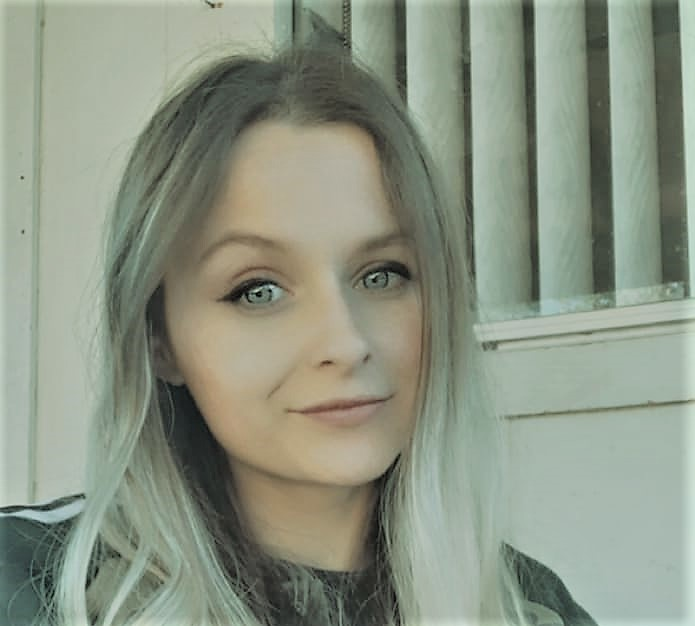 Nera MustedenagicMustedenagic brought the plan to the fleet after having experienced it herself while working in operations for a different fleet she left more than a year ago. Ammex owner Tim Muhamedagic had been "trying to fit health care for the drivers for a while," she said. "I was happy to bring that in with me."
Previously, Ammex, which operates independently, contracting with Amazon, FedEx and others, also with four trucks and six drivers leased on with FedEx, "had nothing for health insurance," she said. At her previous company, she "had the plan myself. I like it, and every time I had to use it, I got great care. I was never disappointed by it."
For Ammex's over-the-road drivers and those with Mustedenagic's prior company, the health-concierge aspects of Redirect's service ends up being convenient when in unfamiliar places, given a central point of contact "when they're on the road" to find nearby, best-value service in Redirect's network of providers.
Similar dynamics exist in the NAIT OneShare option, Ballard said, given health sharing plans tend to create a large PPO network that is accepted almost anywhere. (He contrasted that to a lot of ACA plans that restrict to geographic areas.)
"When you're a thousand miles from home, you don't want it to be an emergency to have to use [your insurance]," he said. "OneShare is accepted all over. They utilize telehealth as well, which you can use before you go see a doctor."
That's likewise the case for Redirect's plans built for employers. The company's founder, Dr. David Berg, built the business in part on the promise of offering small outfits in a variety of industries a way to more effectively compete by retaining quality employees/contractors in part by offering affordable, robust health benefits. As it stands today, for many small trucking and other businesses, traditional group insurance plans are simply too costly. "The math will never work if somebody gets cancer," he said.
Redirect Health's system combines low-cost care option identification in the concierge service with individuals' data profiles to help them effectively manage chronic conditions like high blood pressure and diabetes, Berg added. "The data subsystem is important to help manage" any condition proactively, for instance, before it causes a driver to fail a medical certification. Not only will long-term illness hold the risk of "costing the health system a lot of money" if not effectively managed, a failed certification "disrupts the revenue of the company and [increases] the expense all at once."
For small employers, the high cost of health benefits is a huge barrier to ever offering them, said Berg. And "healthcare is the biggest hurdle" for start-ups, including those self-employed. "It keeps people from wanting to take on the small-business challenge."
About a third of Mustedenagic's driver force had signed up for the new plan, most opting for the full $350 basic care plus hospitalization option, as of the third week of January. "I have three more signing up for a February start," she said. With buy-in handled with a simple $32 (basic care) or $87 (with hospitalization) deduction from weekly settlements, she's hopeful it's a simple cost to manage for most operators there.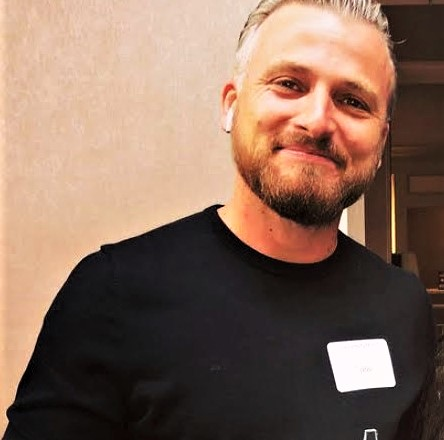 Ammex, LLC's owner Tim MuhamedagicWhen considering any health-share plan, Ballard noted, read the fine print. Many have a waiting period for certain pre-existing conditions. "If you get a cancer diagnosis, there could be a waiting period for cancer for the first six months," he said.
Whatever type of plan you're looking at, he added, choosing one is always dependent on your personal situation, health history and needs. "There's no need to pay a lot for insurance if you're in good health," he said. "If you have expensive medications, pre-existing conditions, look at a plan that will take care of you. If you have kids, make sure the essentials are part of the plan – well-visits and those types of things."