How to calculate cars shipping cost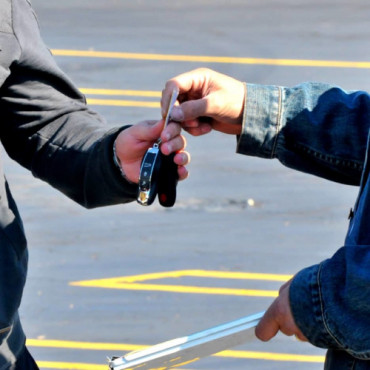 One of the most urgent questions of vehicle shipping is "How to calculate auto shipping cost?" If you want to know the answer, you should have an idea about the factors that influence the formation of price. We have prepared the information below to help you understand how auto shipping costs are generated.
Types of companies you may come across
Shipping industry will offer you three types of companies: carriers, brokers, and lead providers.
Lead providers will give you a list of carriers whose services correspond to your requirements. Their function is limited strictly to this, so when you receive the above-mentioned list, you will have to get in touch with the carriers on your own and make negotiations with them.
Carriers are companies that actually move the vehicle. i.e. fulfill the delivery. So you can request a transport quote directly from several brokers and find the most profitable auto shipping cost per mile.
Brokers are like mediators between customers and carriers. They will work hard until they find the most profitable and convenient option for you.
Factors that influence shipping auto costs
There are a lot of factors which can influence the formation of the cross country auto shipping cost. We have listed the most important ones below:
Trip distance. The farther you plan to transport the car, the higher the auto shipping costs will be. Nevertheless, most shipping companies have special discounts for far trips, thus the auto shipping cost per mile will be lower.

Vehicle size. You can find low cost auto shipping if you need to move a sedan, but if you plan to transport a pickup truck, or a SUV the price will be higher.

Vehicle condition. When filling out the required data in the quote request, you should indicate whether your vehicle is out of order. Inoperable cars have higher shipping auto costs.

Vehicle make and model. Unusual vehicle specifications increase cross country auto shipping cost.

Type of transport. You can select between open-air shipping and enclosed transport. Auto shipping cost estimator will give your lower price for open-air shipping, as it provides less protection.

Type of delivery. You are most likely to get low cost auto shipping, if you reserve terminal-to-terminal delivery. Door-to-door delivery is less cost-efficient, but at the same time it is more convenient and less time-consuming.

Current location. Auto shipping costs may vary depending on your location. Rural areas have less companies ready to move your car, while urban regions offer a wide range of shippers. Thus, competition is higher in large metropolitan areas, and there are more chances of low cost auto shipping there.

Season. Shipping auto costs are subject to seasonal fluctuations. Transportation of a vehicle in the winter will cost you less than car shipping during summer months.
How to get an estimated auto shipping cost per mile?
If you want to learn the estimated price for your vehicle transportation, you can take advantage of an auto shipping cost calculator or request an instant quote via a telephone call.
As a rule, all large companies provide a special auto shipping cost estimator right on their official website. All you need to do is to fill out a detailed form about your vehicle make and model, planned shipping period and destination. The more details you indicate, the more accurate calculations you are going to have. You will either get the instant quote on your display or the quote will be sent to your email.
If you prefer to communicate with the company's representative in person, just call the company and tell the advisor all the required information about your car and shipping preferences and you will receive the approximate price. Don't forget to mention if your car is out of order and if you want to have expedited shipping.
Whatever method you select, you should remember that the instant quote you receive is not the final price you will pay for your car transportation. This quote is only the starting point for you to have a slight idea about the final auto shipping cost.