Best practices and advices on cars parts shipping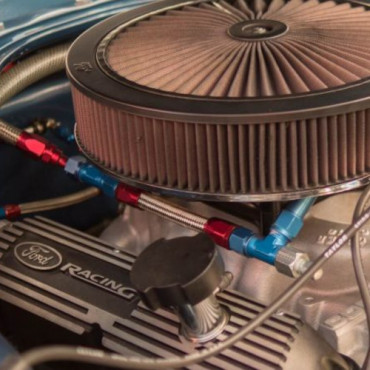 Shipping becomes a big event for people who decide to buy auto parts online. Or to those who want to sell auto body parts online. Shipping costs and delivery time can break or make online transactions. Very often consumers refer to shipping prices and delivery times because they are their main objections when buying parts online. And some of them prefer to buy auto body parts with free shipping. Similarly, retailers often try to control shipping costs when they drop shipping auto parts. They also struggle to manage different logistics related to delivering orders. Good news for e-commerce companies. The shipping options for e-commerce companies are better now than ever. Due to the continuing rapid increase of the e-commerce industry, there are various tools and features that are available for retailers. This article will show the best companies in shipping auto parts, as well as it will offer you some advice on how to get the best experience in auto parts shipping.
Understanding advantages and disadvantages of the best auto parts shipping companies
There are various companies that can help you in the fast shipping auto parts process. And each company has its pros and cons. For example, the US Postal Service, which is good at shipping small packages for the cheapest price. The company is the price leader when shipping small packages generally. Even if the client sends these small packages via priority mail. The US Postal Service also has a great global delivery service. It has an international distribution network and it's still incomparable. As for shortcomings, there's some uncertainty about delivery time. And their package shipping system doesn't meet the same standard as UPS or FedEx. For example, FedEx has a good reputation in the auto parts fast shipping process. The service constantly gains a good reputation due to their low-cost ground shipping. FedEx also offers Smart Post. Smart Post is using the FedEx system to deliver the small packages to the post office, together with the postal service that manages the actual delivery to the customer's home. In the end, FedEx is really good at fast shipping. Moreover, their delivery times are often very accurate. The downside of FedEx is that retailers are often surprised by fees tacked onto standard prices. UPS is also known as the company that offers low-cost ground shipping. In many contexts, UPS company provides the best available rate for the car parts e-tailers. However, you can negotiate prices with both UPS and FedEx. So it'd be erroneous to say that UPS is always cheaper than other companies.
How to get auto parts with free shipping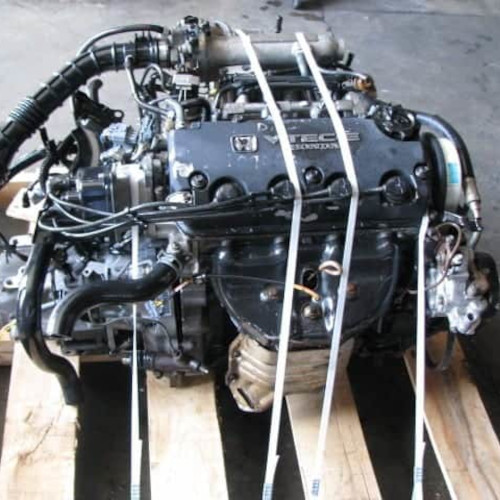 If you want to get cheap auto body parts with free shipping, you need to make a buy for at least 35$. This would be a pretty fair value, considering the fact that delivery is free of charge. And this is only about the standard delivery. This means the estimated waiting time of shipping is up to 4 working days. You also need to take into account that there are some restrictions. For example, cheap auto parts online free shipping doesn't cover such remote states as Hawaii and Alaska. But in case of a big order, exceptions may be allowed by some companies. And if you want to receive your package faster than 3-4 days, you have an opportunity to apply for an express or expedited delivery. But you should consider the fact that it won't be for free already. It means that you'd have to pay, depending on the weight of the parcel and final destination of that delivery. Sometimes, the parcel can be delivered within just a day. Especially if you live in a large city. You should also take into account public holidays when the shipment may be delayed. That's why Christmas time is very unpopular for many parcel services. And, besides, you should also consider such dates as Memorial Day, Independence Day, Labor Day, Thanksgiving day and other public holidays.
Adverse weather conditions are one of the most unforeseen and uncontrollable factors. The seller usually can't be responsible for any delay because of the weather. Thanks to the tracking system, you can always check the physical location of your order. Before you mak0e a final decision about the company you chose to order cheap auto body parts free shipping, you should carefully check if the company has the possibility of an online tracking system. Sometimes it's difficult to find a service that sells cheap auto parts online free shipping, because usually the price of the delivery is partly included in the order.
Things to consider when you buy auto body parts online
Here is some important advice that you must take before you're going to buy auto car parts online.
First of all, don't forget to check parts for manuals and information, regarding the specification of a car spare part. Because different models of the same car may use auto body parts whose specification may vary minutely.
Another important factor is that you should know your seller. It's very important to buy auto parts from a reputable company. Or a private seller that has a tested record.
You should also compare promos and costs. Just take some time to review through a pair of websites. And note down what each seller offers for the particular auto body part you seek.
And last advice would be to pay attention to details. When you give a close attention to details, it can ensure a trustworthy transaction.
Conclusion
Long time ago it was a great challenge to find auto body parts. Sometimes, it was even easier to buy a whole new car than a small but essential part of it. Nowadays, you have the opportunity to find everything you need online without leaving your home or your office. And free shipping can help you receive your parcel in just a few days. Of course, if you need to make some serious repairs, you'd better visit a professional repair shop that can quickly help you solve your problem. But it'd be much cheaper and easier to make it with the necessary details at hand.
Remember, that you should choose used or new auto body parts only in the reliable and experienced store. That's why it's also important to check the customers' reviews to know more about the quality of the auto parts and of the service in general. That's how you can avoid any unnecessary disappointment and delay. As is well known, sometimes even one additional day without a car can lead to many inconveniences. Especially for those who live outside the city.