Hire a personal driver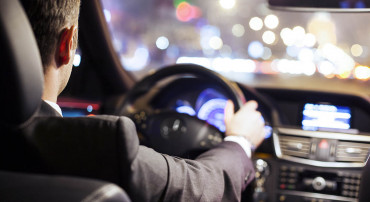 Modern world requires appropriate decisions. Besides the high role of technologies and online deals, it's still necessary to quickly move all around the city, reaching different offices and meetings during the week. And it's just one of a huge amount of reasons why many people are highly interested in hiring a personal driver.
Main categories of clients
Nowadays, not only wealthy and famous actors, musicians, politicians and heads of big companies can afford personal drivers for hire like it was decades ago. But definitely this group of clients will always have a considerable niche in this sphere. Shopping, night life, significant events, dozens of different locations per day – that is a usual working day for a public person's chauffeur.
Meanwhile, more and more businessmen and businesswomen prefer to hire a personal driver instead of taking a taxi or driving a car. This service provides a full range of comfort and safety with quite an affordable price.
Finally, one more category consists of those who cannot drive a car for some reasons (temporarily or permanently), starting from driving license restrictions in different countries and ending up with some health problems.
Benefits
There are few main blocks of advantages when hiring personal drivers:
- Quality control. In most cases chauffeur services are provided for your own car. You can be sure about the gas consumption while knowing all the strengths and weaknesses of the transport. Moreover, this definitely lowering the price of the service overall;
No need to worry. It's fully applicable to the route choice, traffic, timing, parking spots and city map. While being in a new city, it will save you a lot of time and energy in comparison with traditional car rent. It also can be highly beneficial even if you know all the destinations you need, because if you hire personal driver, you are getting the full guaranteed package;
Nice experience. Probably, you've just landed after a long flight and need to attend an important convention in time. Or enjoying your long-awaited family vacation with small kids. It can also occur that you are moving through several states by car. In all cases personal driver hiring will play an extremely important role. Even If you are experienced driver itself, nobody can cope with these roles better than professional chauffeur;
Extra support. There is nothing more important than safety. And it's not only about the way of driving, but also about dealing with unexpected emergency issues during the trip. Especially considering than normally business people can have their route on their own, with no companion. With a personal driver for hire you will feel much safer and could deal with urgent situations in a more efficient way.
Personal driver vs Taxi
There is no doubt that in most cases it will be cheaper and easier to arrange a taxi. And sometimes price and spontaneity indeed have the priority.
But for those who are expecting regular and long trips, preferring stability and safeness and not used to relying on fortune, personal driver hire will be the best option. This professional will be responsible not only for taking you from spot A to spot B, but also for smooth drive, timeliness and effectiveness. It's part of his job to find the best solution in every particular case for the full comfort and satisfaction of the client. While taxi drivers hardly will spend more than a few minutes to find a better place for parking.
Diversity and multiplicity of companies and agencies for hiring personal driver all over the world led to a significant range of prices. Nowadays it's not a privilege but an affordable and easy way to plan and spend the day.