Cheap car transport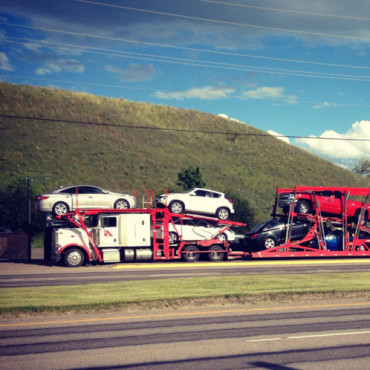 One of the most important questions of car shipping is "How to transport a car cheaply? But transportation of a vehicle isn't about finding the least expensive service and working with it. You should always bear in mind that what is cheap isn't always good, as inexpensive service with the lowest prices may have unpleasant hidden issues.
We have prepared a guide for you not only to find cheap car transport but also to be well-informed about the main tendencies of car shipping and the ways you can significantly save money when you need to move your vehicle from one state to another.
As a rule, when you are about to ship a vehicle, you are most likely to consider two options - hiring a professional transport company or shipping the car to the new destination yourself. Let's see how you can find cheap car transportation when working with a shipping company. Looking to transport your car on a budget? Discover the secrets of cost-effective car transportation methods.
Explore reliable home remodel services for your next project. Transform your space with top-notch home remodeling services tailored to your needs.
Getting quotes for car transport cheap
In order to find cheap car transport services, you should request quotes from several companies. Getting a single quote doesn't make a lot of sense. Try to receive at least 3-4 free quotes so that you will be able to compare the cost and the set of services it includes.
Be aware of the fact that some companies deliberately lower their quotes by including fewer services in it. So don't be tempted by the lowest quote immediately, as it may have hidden additional payments. Clear up in advance what exactly the quote includes, if you want to find cheap car transporters.
Open-air shipping vs. Enclosed shipping
If you have a limited budget and urgently need to find cheap ways to transport a car, we recommend you choose open-air shipping and not enclosed transportation. Firstly, you can cheaply transport a car on an open trailer as it has no additional sides and roof, and secondly, the price is lower thanks to a larger supply - there are more open-air trailers in the market than enclosed ones.
Enclosed shipping costs 40-60% more than exposed because it provides additional protection to the vehicle during the loading/unloading and the delivery itself. However, you won't even need an enclosed trailer, if you are going to ship a standard car. Enclosed transport is primarily used or the transportation of luxury and antique vehicles.
Thus, if you are in search of a cheap car transport service, choose open-air trailers over the enclosed ones.
Locations for cheap transport cars
If you live in a rural area you are more likely to pay a higher price for car shipping. There are more shipping companies in urban regions and metropolitan areas. As a result, the competition is higher and it's easier to choose a cheap way to transport a car.
However, if you live in a remote village, it doesn't yet mean that you won't be able to use car transport cheaply. The best way out is to drive your vehicle to a certain location, which will be convenient for a pickup. For example, if you live a 20-minute distance from the nearest large city, you'd better drive your car yourself to this city than make the driver come to your place. In this case, you will get a cheap car transport.
Seasonal fluctuations and cheap transport car
It's not a secret that shipping costs are subject to seasonal fluctuations. The peak season is the summer, so if you want to get cheap car transport, you'd better move your vehicle in the off-season. Shipping rates go down in the winter, but the weather conditions may be unfavorable in this season.
Scheduling your shipping dates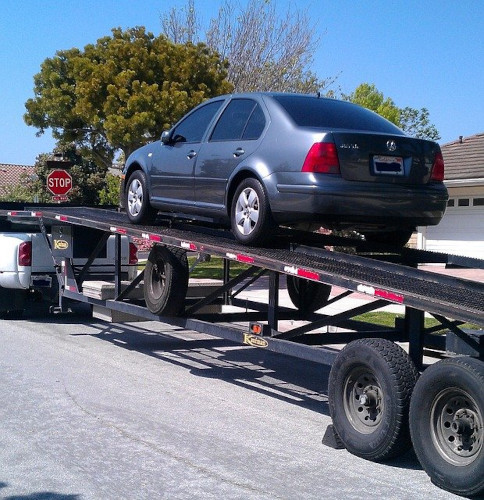 In order to work with cheap car transporters, try to plan your vehicle shipping as much in advance as possible. As a rule, the shipping company will offer you a shipping window of 5-7 days, where you should fit in. However, if you need your car to be picked up or delivered on a specific date, you are likely to pay additional money for that. If you are looking for cheap car transport services, try to avoid expedited shipping.
Door-to-door delivery vs. terminal-to-terminal
Another option to choose from is the type of delivery. Cheap car transport service is usually based on terminal-to-terminal delivery. This is the case when you drive your vehicle to the company's terminal, from where it should be picked up. Then the vehicle is delivered to the destination terminal, where you should accept it. Not all companies have terminals around the USA, but if you want to save money, it's worth spending some time and finding a suitable option because door-to-door delivery will cost you more.
Note! If you need to store your vehicle for a long period in the terminal, you may have to pay an extra fee. Some companies even have fines for keeping the vehicle longer than it was agreed.
Working with a broker vs. direct shipping with a carrier
The shipping industry includes brokers and carriers. Both options can help you find a cheap way to transport car.
Brokers have huge networks of carriers, and they will work until they find the most suitable option for you. The only thing you should bear in mind is that the quote you get from the broker isn't the final price you will pay for the shipping. It is the starting point, and then everything depends on how the broker will succeed in negotiating the rates with carriers.
Finding a carrier on your own can be less convenient than working with a broker, but it may be cheap transport cars. This option is more time-consuming as you have to be patient enough to look through various offers and select the best one. This means that you will have to request several quotes from carriers directly and that you will have to carry out a bit of research to make sure that the carriers are reputable and trustworthy.
To sum up, your choice depends only on your preferences and budget. There are a lot of cheap ways to transport a car, but in some cases, the game is not worth the candle. So try to find a good balance between your budget and what you want to get as a result. Bear in mind that there is nothing better than a reasonable ratio of quality and price.