How to make car shipment costs cheaper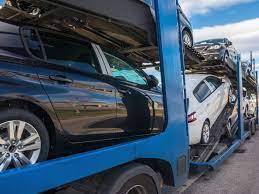 You can easily get to know the cost to ship cars in the USA – a lot of transportation companies have special online calculators on their websites. You just need to insert some data in regards to your particular car's type as well as information about the destinations. The quota you will get is a preliminary cost to ship your car, and if you are not satisfied with it, there are some basic tips to cut it.
Easy ways to lower the price
There are a few main ways you can use, and they can be applicable in most cases.
Open transporter. In case you applied for the comfortable and more personalized enclosed transportation and the ship car cost looks too high for you, you can consider more common open transport. In regards to the price it will be about 50 percent cheaper. Of course, not every car's owner will agree to ship the car this way, but for those whose vehicles don't have a big value it's one of the more efficient and fast ways to significantly cut the quota.
Terminal-to-terminal delivery. In comparison with more traditional door-to-door transportation, you will need to take care of the delivery of your car to and from the transportation company's terminal or port in appropriate locations. But this is not that difficult as you might think. Firstly, the terminals of the big companies you can find almost in every state. Secondly, you can save not only additional hundreds of dollars using this service, but also to get your car much faster if we are talking about quite remote original and final destinations.
Choosing appropriate time of the year. Sometimes it's possible to plan the car's shipping in advance. If it's your case and you would like to make the cost to ship a car cheaper, you should consider wintertime. It's a low season for the transportation services in comparison with summer when a lot of people are creating a pretty high demand and, therefore, a 200-300-dollars higher quota. Advance arrangements overall are a very good way to get a better price, and even if you cannot move the shipping date too far from the summer, booking the transportation service in advance will already give you some benefits. The reason for this is that it's very convenient and efficient for the carriers to be able to schedule the deliveries a couple of months in advance. Therefore, they will do their best to attract the customers for early reservations with better costs to ship a car.
Using discounts. When considering a particular transportation company for your vehicle's delivery, you should also check if there are some discounts or special offers. In most cases it concerns some groups of the clients like students, military, seniors or just return customers. By the way, a loyalty program in this industry can significantly affect the car ship cost, and in case you are interested in long-term relationships, it's always better to use the same company (of course, if you are satisfied with the service). This is most popular among the owners of the classic and exotic cars who use the transportation service for attending various exhibitions and showrooms.
Alternative ways to ship a car. When you need to ship a car and the cost provided by the trucking company is too high, you can always check other options. Sometimes using the train transportation will cost you even less, depending on the particular routes. Also, in case one of the destinations is considered to be Alaska or Hawaii, you can also check the possibility of shipping your car by boat. It can occur not only a little bit cheaper, but also faster. What concerns the airplane, here the price is significantly higher than all the other ways, but this option is more popular among the high-value cars' owners.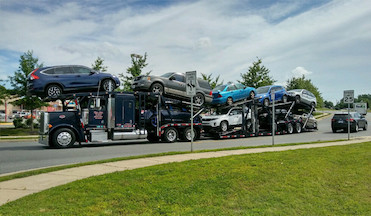 You should remember that price is not the only thing you need to follow when making a choice among the various transportation companies. Sometimes too low cost within the same characteristics of the delivery can be caused by poor customer service, bad conditions of the shipping and a small experience of the carrier. If you want to make sure your car will be delivered safely, you should carefully check the recent reviews about the carrier and trust only those who have enough experience in the industry. Otherwise, the saved hundreds of dollars can easily go into the repairing and maintenance works.
Another case you can get a too cheap quota is if there are some hidden expenses which you will figure out upon delivery and will have to pay. And such costs can cause even the higher final price than competitors.