Safety tracking devices for vehicles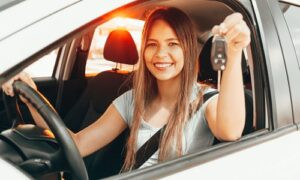 You should not consider tracking vehicle devices only as an unfair and hidden way to check the transportation companies' employees. Moreover, today these systems are pretty common also among the individual car's owners who wish to make sure they have access to their vehicle's locations 24/7.
Today it's becoming more and more convenient with special mobile applications connected with GPS on the trackers. As mobile phones are usually always at our hand, therefore we always have access and all the updated information about the car.
If you have ever checked the market, there are a great variety of modern tracking devices on vehicles. On the one hand, it provides you a huge range of different models depending on your budget and specific requirements. On the other hand, it can be pretty difficult to make a choice, especially if you are not very familiar with the industry overall.
To give you the basic understanding of the main features, advantages and disadvantages a vehicle tracker device may have, we provide you with a list of the most popular and in demand equipment and its specialties.
Best tracking devices for vehicles
Vyncs GPS Tracker. This tracking device for a vehicle has one important feature – a 1-year package. As we know, a long-term relationship always gives a better monthly cost in comparison with making a payment every month. Of course, it will require you to make all the payments in advance, but if you can afford it and are planning to use the tracking system for at least a year, it can become a very good and efficient investment. 6 USD per month is really a very good deal and you probably will not meet any price even close to it in regards to the monthly packages.

Besides the price itself, you will also get some valuable bonuses such as a mileage tracker (so you don't need to check it manually on the regular basis). Moreover, there are a couple of plans you can choose from depending on the particular features you are interested in. For example, roadside assistance can become a very useful tool in case of long-distance trips and driving through the countryside.

MOTOsafety GPS tracking vehicle device. This is the number 1 for the young drivers who are just starting their driving practice. As we know, experienced drivers can easily find the problem and locate the reason at the very beginning of any wrong behavior of the vehicle. To help the teen drivers to be able to do the same, we highly recommend to implement this GPS equipment. There is also a special and very practical educational platform – now you don't need to control the driving skills of your teenager sitting next to him in the car.

Besides that, it will make the whole driving process much easier with an included Google Map.

Bouncie. Despite its small weight and compact size, this device for tracking a vehicle is one of the most smart and sophisticated among the competitors. It deals not only with the routes and the driving techniques but also with the car's condition itself. In case the Bouncie will find out any small deviation, it will inform you with a specific maintenance alert. Also, you can put settings to remind you about some regular inspections and checks. The monthly price here is pretty low – only 8 USD, additionally you can find some special offers in case of long-term relationships. As we can see, this particular device can be equally helpful both for the individual drivers and for the carriers and their management.
SpyTec STI GL300 GPS Tracker. Sometimes it's important that the drivers didn't know about vehicle tracking devices placed in the car. And if you are interested in this solution, there is nothing better than SpyTec. You can easily place it everywhere, even in the trunk as it can be placed in a very standard black case – there is no need to connect it with OBD port or another particular part of the car. The device is working offline on the battery which will be enough for two weeks. There is also one additional feature you may be interested in – a faster tracking which will allow you to get updated data earlier than every 60 seconds.
Optimus 2.0 GPS Tracker. This is basically the cheaper version of SpyTec with a couple of distinctions. For example, here you will get new, updated information every 5 seconds which is very helpful in regards to the accuracy. As we know, a lot can happen during even a minute. On the other hand, this GPS equipment is slightly bigger so it may be a little bit more difficult to find a place to hide it in case you don't want the driver to find it.
Producers and brands to consider
Of course, there are much more interesting and valuable variants of the GPS trackers on the modern market, and it's not possible to cover all of them. So here we offer you the main information about the most popular and reliable companies providing us with good-quality devices.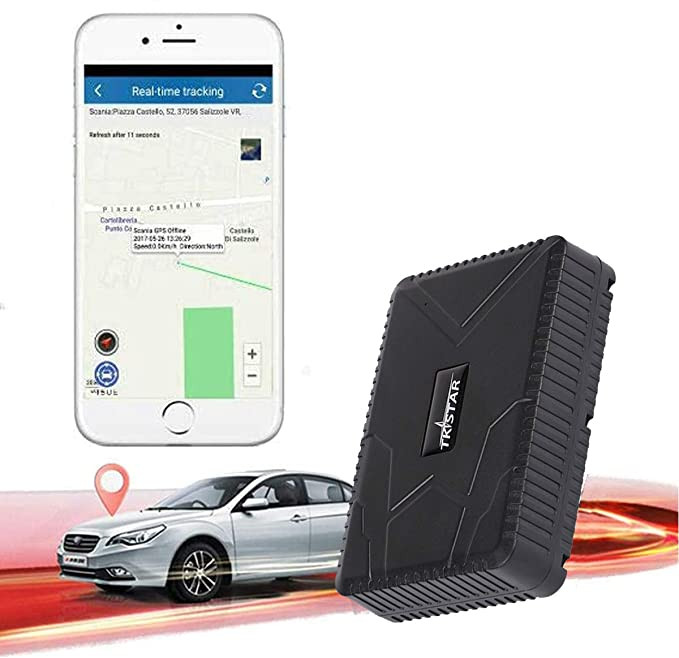 Autobrain is a great example of how new technologies are changing the world. You will find a lot of interesting bonuses and functions here. For example, the tracking system will automatically send an alert to the emergency services so you can be assured that the car and the driver will get immediate assistance incase of a crash wherever it happens.
Ring Car Alarm provides the customers with peace of mind as it's one of the safest tracking systems. It's actually much more than just a tracking system as its functionality goes far beyond the main feature. Your driving itself will become much safer and easier with the help of this device as it's able to sense any collisions on the way. Moreover, it's one of the latest products which means it has the last technologies involved in its production.
It's up to you to decide if the GPS tracking system is necessary for your car or not. But if it is, you need to carefully consider a lot of variants to make sure you choose a correct one, especially if you are going to purchase a 1-year plan. Sometimes what is perfect for one purpose is totally worthless for another one, so in case you are doubting you can always discuss it with the service providers or the specialists.