Shipping companies for vehicles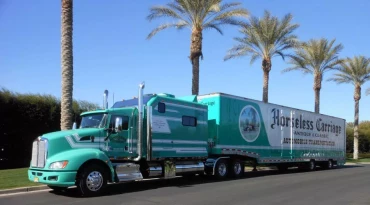 Every customer is interested in the cheap vehicle shipping companies. The same type, we don't want the price affecting the quality of the service, especially considering that for many people a car is the second largest investment after the house. That is why in regards to the car's delivery you should not choose the carrier only because of the lowest possible price. There should be a balance between money you pay and the service you get.
Here we gathered the best rated vehicle shipping companies which will definitely provide you with a nice experience and will deliver your car in the safest and the most efficient way.
List of the best vehicle shipping companies in the USA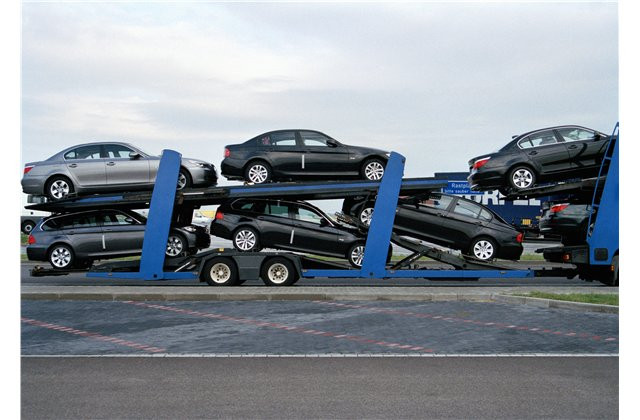 To make this list we used both the opinion of the specialists in the industry and the vehicle shipping companies' reviews of the most recent customers. These sources of information provide the most adequate and full understanding of the main advantages and disadvantages of the particular vehicle shipping companies.
Sherpa Auto Transport. We will start with a pretty distinguished transporter. The main benefit here in comparison with most other shipping companies for vehicles is that you can get a guaranteed quota. Being a transportation broker, Sherpa Auto Transport let you choose an appropriate price you are willing to pay and take the obligation to find the carrier who will agree with this price. Otherwise, the company itself is going to cover up to 300 dollars to achieve the agreement. One more interesting detail in this regard is that this broker provides a complimentary car washing reimbursement regardless of the carrier who will deliver your car. This option is especially important if you are applying for an open transportation and need to check your car's surface for any kind of damage.
Montway Auto Transport. If you are in Hawaii or Alaska, when googling "Vehicle shipping companies near me", most probably you will find this name. It's one of the rare examples of such a great availability of the transportation services. The reason why is that only this transportation company (and a couple more, but not that famous) can arrange the delivery process not only by truck, but also with boats. Of course, it will cost you a bit more in comparison with the same distance covered by truck, but in some cases, there is no choice. There is also one important restriction in regards to moving to Hawaii – your vehicle should be already in California to be delivered from port to port, but you can also arrange the delivery to California with the same company. You will also get insurance included, and its coverage is pretty good – 100,000 dollars. This company is also famous among the international vehicle shipping companies so you can apply for its service even if you need to deliver your car abroad. The main disadvantage you can face in the reviews is that there is no guarantee for pick-up dates which can cause some undesirable delay.
Bargain Auto Transport. The main reason why this broker is among the top vehicle shipping companies is that it provides you with the cheapest quotas in the industry. The difference with the average price with competitors can reach up to 200-300 dollars which is indeed a great deal. In comparison with Sherpa Auto Transport, here, if no carrier is agreed with your price, you will be offered an assistance of adjustment. It will help you to make the deal happen as soon as possible and for the most appropriate price – the broker will never agree on your behalf with the price higher than the budget you have. We should underline (and it's applicable to all the transportation brokers' deals) that it's of your interest to carefully go through all the details of the contract you are signing with the particular carrier as normally brokers are not responsible for such details as insurance and the way of the transportation. Of course, they are dealing with the most reliable carriers, but you should make sure there is no misunderstanding which is more probable if there is a third party involved.
Horseless Carriage. It's a pretty specific carrier among top rated vehicle shipping companies as it's dealing only with classic and rare cars. This means you will get an exclusive service within this transporter. First of all, all their fleet consists of only enclosed trucks so you can be assured that during the delivery process there will be only a couple more cars (traditionally, maximum capacity for the unclosed trucks is 7 cars) and, therefore, the driver will put more attention to each particular vehicle. As a car's owner, you will also have an opportunity to check the current location of your vehicle through the special online tracking system – this will make the whole delivery process less stressful and you will be able to plan when to expect your car to be delivered. This carrier with almost a 50-years history is especially popular among the people who are used to visiting various exhibitions and shows together with their unique cars. And of course, this kind of expensive car is not for long-distance driving trips across the country.
Intercity Lines. It's one more example of the enclosed trucks' transportation but in this case it's affordable for every segment of the customers. Of course, originally the price for the enclosed transportation is significantly higher that of the open one (up to 50 per cent more), but if you decided to deliver your vehicle exactly this way, Intercity Line will provide you with a great service and support during the whole process. Moreover, you can order this service not only for traditional cars like sedans, minivans, SUVs and others but also for motorcycles and even boats with no boxing required. This transportation company is one of the most popular in case of the necessity to deliver the car from the dealer or the seller to the buyer as obviously open transportation is not a very good idea for the brand-new cars. Additionally to the great personalized service you will also get cargo insurance with a 2 million dollars coverage which is indeed a great bonus.
UShip. There is a slight difference between more traditional transportation brokers and UShip which acts more like a marketplace, gathering all the participants on the market. Therefore, it's a great tool to get the information about the situation on the market, to compare different offers and to choose the one which fits you best. And here we are talking not only about the quotas but also about some additional conditions you may be interested in. For example, the possibility to deliver your car filled with some personal belongings or even your favorite pet. Here you are acting as your own broker and can place some limitations but, the same moment, you are responsible for all the details of the contract.
Some of these companies you can easily find nearby, and some of them have a narrower location. But even if your desired destinations are pretty far from the main route and you are afraid that you will need to pay too much extra for such remote destinations, you can always find a way. For example, most of the carriers provide a terminal-to-terminal delivery, which is cheaper and in some cases even faster.