Best stops for trucks in the USA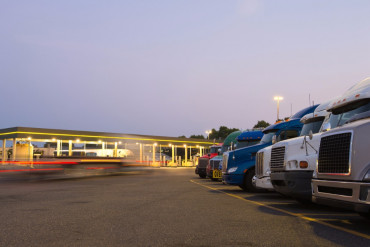 If you are running a transportation company or working as a truck driver, it can become one of the most important issues to find appropriate trucks stops on the route. Especially if we are talking about long-distance trips where these places are indeed irreplaceable and very important.
Main description
You can find stops for a truck almost in every city. Even small towns sometimes can boast of the small ones. Originally it was a place where truck drivers could take a rest, especially considering the laws about maximum hours spent at the wheel. Today you can find here a washing service, small cafe or at least a takeaway shop, some repair shops or a full maintenance office and even small motels. And, of course, here you will find a parking zone.
Talking about the last item, it can be considered as one of the most important ones when you are looking for an appropriate truckers' stop. There is nothing worse than to figure out late at night that the spot you are planning to make a stop for the night doesn't have any available parking place. Some of the truckstops have just a few small zones which should be carefully checked in advance by the carrier's company or by the driver himself.
Interesting that sometimes, especially if we are talking about some small towns, the truck stops are located directly at the bus stations. It's not so convenient, but better than nothing.
It's not surprising, that with more and more growing demand the most valuable and popular among the truckers parking zones have been bought and gathered into some big chains. Nowadays there are only three of them, but whichever you visit you will find a very nice and friendly service. These are Love's, TA/Petro and Pilot/Flying.
Special features
First of all, if we are talking about the above mentioned chains, you will meet here a loyalty program. Every chain of the truckers' stops is interested in attracting more and more clients, that is why it's becoming pretty common to provide some additional benefits to the regular customers, even if they change the stops of the same chain. The loyalty system in this case allows you to gain and collect points depending on the services consumed. For example, it's pretty widespread, especially in the USA, that when purchasing at least 50 gallons of the fuel at the local gasoline station you are getting a free shower service. It's one of the most popular among the drivers benefits which is truly understandable considering how many hours they need to spend on the road, especially in case of a couple of days trips. Thus, such a loyalty program will allow you to collect points to get this free shower next time.
Which is very useful is that you can use these points for a variety of services, not only shower access. For example, you can pay by them at the local cafe. Of course, there is a set of the allowances but it's still one of the great advantages of being a member of a chain. By the way, if you are driving a lot and within many routes it can make sense to have membership in all the main chains.
Wi-fi is also provided on the truck stops but not always for free. Luckily, with the growing popularity of the free Wi-Fi spots at public places this problem should be resolved in the near future.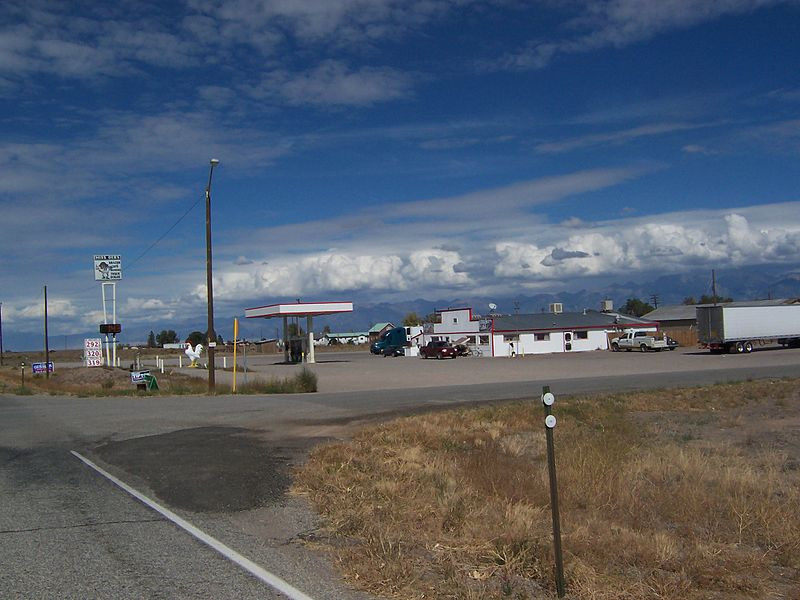 Comparison with other countries
Here we considered the specialties of the American truck stops. Of course, every country has its own distinguishing features. To make it clearer, we will disclose a couple of them.
We will start with the nearest neighbor – Canada. Obviously, there are no very big differences which was confirmed by a great variety of the American truckers with international routes. But one significant difference is in its place – the cost of the fuel. Somehow at the Canadian stops you need to pay much more for the fuel in comparison with the American ones, even if we are talking about the same chain (Pilot/Flying, for example, has its spots in Canada as well). Also, you can face some difficulties in finding a desirable fast food there. Finally, taking into consideration much stricter laws, you will hardly find a beer in the local cafes at the trucker stops.
On the other hand, we can take a look at Australia in this regard. This country and the continent overall are not that equally-inhabited. That is why if you find a truck stop in a rural district. Most probably it will also provide an accommodation service as there is no places to stop for the night around. Of course, it's not obligatory but you need to carefully plan in advance the whole trip to avoid making a stop in the forest because you didn't find any hotel.
To make the search easier, you can find the locations and some additional important information about the truck stops online, in some mobile applications and GPS navigators and even in the form of different booklets and books. We highly recommend to pay attention to the apps as it's the most reliable source of this kind of data.