Successful flatbed truckers tips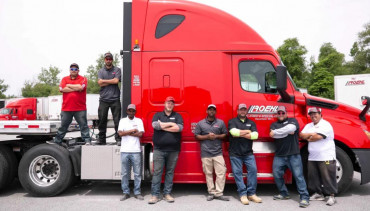 If you get a CDL certificate Class A, among other massive vehicles you are allowed to apply for a flatbed truck job. Flatbed is a kind of truck used for transporting heavy and volume loads which are placed at a special flat platform. This peculiar construction requires from its driver special knowledge and skills.
Differences from other truck drivers
For those who are truly interested in working as flatbed truckers it is highly recommended to check all the requirements and responsibilities these drivers face before and during their work.
Firstly, beside the mentioned above Commercial Driver's Certificate Class A some employers may require additional documents or proved experience. And they have a right to do so as this vehicle requires high-level skills in comparison with other trucks.
Secondly, the physical state of an applicant also must be in suitable condition. Despite most of the suppliers and buyers having special equipment for downloading and unloading cargo, in some particular cases it may require a driver's personal assistance. It's not necessary to be in a perfect shape, but to be able to handle pretty heavy items can be highly desirable to get a flatbed trucking job.
Finally, in most cases there is no need for using a flatbed truck as most kinds of cargo can be downloaded and transported with ordinary trucks or trailers. But sometimes the item can be of unusual shape or fragile enough to be delivered inside of a truck. The examples can be oversized pipes, machinery, other vehicles and even houses. In these cases, clients call for flat bed truckers. Their direct responsibility is not only to deliver the cargo in a safe and attentive way, but also to fix it at the platform with restraints and hooks firmly and reliably. Sometimes it may be required to cover a loaded flat platform with tarping.
Speaking about difficulties of driving this vehicle we should mention an enormous difference between delivering cargo and driving back with an empty platform. The flatbed trucker should always keep it in mind.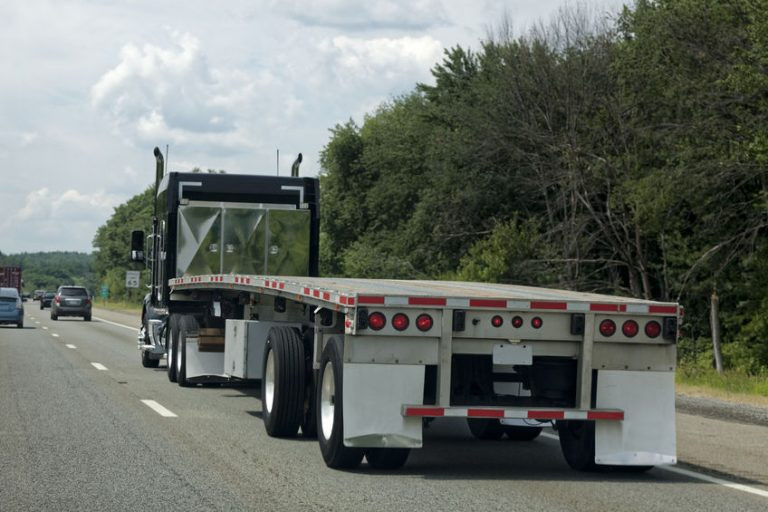 Benefits
It may sound like a hard experience, but flatbed truck jobs provide drivers with great advantages and bonuses:
Competitive salary. As usually, the more difficult a job is, the higher a salary is. Plus, specialists in this sphere is quite rare, so most of driving companies provide them with a truly decent salary level;
Benefits on the road. Driving such a massive and hulking vehicle makes it almost impossible to go through narrow country roads. Dealing with flatbed trucking means getting the most convenient routes, mostly through a highway. Normally other drivers also give way to such huge vehicles;
More variable activities. Meaning mostly sitting position in regards to trucking jobs, flatbed provides the drivers with additional activities like downloading and unloading items, tying and tarping them, checking its reliability at the stops etc. For those who got used to spend a lot of hours at the same posture at the wheel it may sound especially attractive;
Always at demand. As was mentioned, there are not so many truckers who can cope with driving such a specific vehicle. Meaning they can hardly be left out of board even during a crisis.
As a result, looking at the current flatbed trucking jobs offers, you can see attractive salaries and profitable packages, variety of routes and cargos, quite a flexible schedule and a huge number of companies which are interested in hiring such professionals. It may not be that easy to start this career path, but it will be a great step for those who are indeed interested in work in the transportation industry.