Trucking brokerage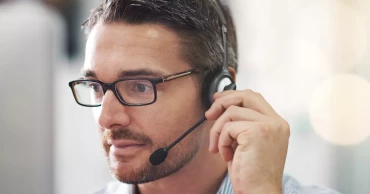 Sometimes it is not that easy to find an appropriate and reliable carrier to deliver your cargo. Vice versa, some transportation companies not always can get an offer from a shipping company in the area they cover. Exactly in these cases both of the sides can refer to the third-party– a broker for freight. It can be both a company or just an individual who is in between and acts like an intermediary.
What you need to start a freight brokerage path
Knowing the particular legal steps will help to avoid unnecessary mistakes and delays. Here is just a basic plan but of course any business may (and better should) have its own specific features:
Make a decision in regards to the business structure and get an approval from the Federal Motor Carrier Safety Administration. After this a company need to choose a process agent in each state it will work as this person will be responsible for dealing with all the conflict process of the company;
Financial part. In the U.S. it's obligatory for any brokerage freight to have a trust fund or a surety bond with a minimum of 75 thousand USD. It's not necessary for the company to possess this sum, it can be obtained by the insurance;
After checking particular requirements of the state (it is safer to check it with the attorney) you can already register a company;
Finally, any trucking brokerage company or individual must have a fully equipped office, better in each state it covers.
When all the steps are done, freight brokering business can start. To make it successful and reliable from the very beginning, you need to check possible carriers and shippers you are planning to work with, making sure they are experienced and stable.
To avoid the risks, it is also highly recommended to prepare a detailed contact considering all the details of your particular business. Of course, you can easily find ready samples, but they may not cover all the aspects of your truck brokering deals and cause some misunderstandings in the future.
Lastly, there are no freight brokers who work for free, so you need to make sure that your fees are competitive, letting you both to attract clients and to get a desirable profit.
Current situation in the transportation industry
Decades of years ago an overwhelming number of shippers and carriers even didn't hear about such a segment of the market as a broker freight. There were not that many potential participants of the deal, and usually they kept using the same contracts time after time.
Today there are a huge amount of these companies and it's not so easy for them to find the best deal. That's why they prefer to take advantage of a professional broker in the trucking industry.
Among the best and largest freight brokerages we can name CH Robinson, XPO Logistics, Echo Global Logistics, Total Quality Logistics, Coyote Logistics, Schneider, Worldwide Express and many others. You can easily find a regularly updated list of the Top truck brokerage companies online.
Meaning, nowadays it is important to find a reliable contractor not only for the brokers but also for the carriers and shippers themselves. Here are the main features they need to pay attention to in regards to a potential intermediary:
Variety of services provided. A great broker will not only find you a better deal, but also will be able to assist by providing transportation solutions, TMS technology and supply chain services and others;
Insurance policy. You need to be sure your deal is safe and there is an appropriate coverage for it. In case of a new brokering freight company it is fine to ask for a Certificate of Insurance approval;
Legality of operating. This check is usually underestimated, but to feel safe any carrier and shipper has to get a habit to check a potential broker with a Federal Motor Carrier Safety Administration website.
As we can see, the complexity of the modern transportation sphere ensures the easier and safer deals for each side.