Multitasking Drivers Tend to Have More Risk, says Lytx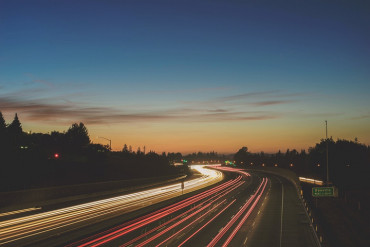 Risky behavior tends to happen in bunches, according to Lytx, and the more risky behavior a driver engages in at one time, the less safe it becomes.
In support of National Distracted Driving Awareness Month, telematics and safety solutions provider Lytx released some new findings about distracted driving taken from its own pool of data.
Lytx found that risky behaviors behind the wheel tend to cluster, meaning that drivers who engage in one potentially risky behavior are often guilty of other risky behaviors at the same time. Lytx found that 23% of its scored risky events included a driver engaging in multiple potentially risky behaviors.
As an example, drivers who eat while driving also tended to drive unbelted or follow the vehicle ahead of them too closely.
The combinations of risky driving behavior also had a multiplying effect on risk, increasing it by 100% compared to a driver engaged in only one risky driving behavior.
"Identifying the underlying causes of risky behaviors and addressing the dangers of multi-tasking are crucial first steps to training safer drivers," said Del Lisk, vice president of safety services at Lytx.
Another of Lytx's findings was that 65% of all cellphone use was hands-free in 2018, an increase of 27% from 2016. However, for the drivers who continued to hold their phones, there was a 13% increase in the overall volume of risky driving behavior during the same timeframe.
Even for drivers who used hands-free interfaces, there was a 10% increase in the overall volume of events that included one or more other potentially risky distraction, such as eating, drinking, smoking or using another device. According to Lytx, driver cellphone use occurs most frequently at 65 miles per hour.
"We recommend managers help their drivers understand the elevated risks around them, especially during peak times associated with distraction," said Lisk. "Also, by advising drivers to make their calls or appointments before they start driving, managers can encourage them to avoid giving into these temptations."
And while drivers are ultimately to blame for a risky behavior like cellphone use, Lytx says that the families of drivers can also play an important role in reducing risk.
"One of our clients confidentially surveyed their drivers about their use of hand-held cellphones while driving," said Lisk. "Through this survey, they discovered that more than half of all calls to their drivers were initiated by family members - the people who love them the most unknowingly potentially putting them in harm's way."
As a result, the client followed up with a program focused on educating families on the risks associated with calling loved ones while they drive.
"This is a great example of how looking for the underlying causes of risky behaviors can uncover important information. These lessons aren't just for professional drivers," said Lisk. "In recognition of Distracted Driving Awareness Month, we can all play our part in fighting temptations on the road."
The company's own collected data included over 100 Billion miles of driving data and captured 100,000 risky driving events by video. Using this data Lytx identified trends in risky and distracted driving. The insights were taken from Lytx's client database, which includes public and private fleets in the trucking, waste, transit, government, construction, field services industries and others.