Transporting cars jobs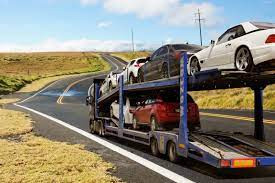 During a Covid-19 pandemic, some jobs are getting less popular and in demand than others, and it can become a real problem, especially for those who have a family. But when we are talking about car transport jobs, they are always in flux.
There is a great variety of options and companies which are hiring such specialists. It can be driving a truck or a standard passenger's car. The main distinguishing feature in this case is that you will not deal with any passengers – only with the vehicles.
Here we will consider what you may need to get a car transporter job and what the specialties are.
Main requirements
Before looking for jobs of transporting cars, you need to make sure you fit the requirements. Otherwise, it will be just a waste of time which you could better use to add or improve missing skills.
Of course, the first requirement is a valid driver's license. And its category will fully depend on the particular type of the transportation company you are going to work for. Thus, in case of Hertz and other rental transportation companies, the standard license will be enough. But if you are planning to work with trucks and other commercial vehicles, you will need a special CDL's certification. But even if at the moment you don't have CDL, some companies provide a payable course at an appropriate technical school after which you will be able to get a job for transporting cars like trucks, trailers, tractors, fleetboards and others.
The age requirement is also important. 20 years old is a minimum, but in some cases, you may be required to have an appropriate experience of some years. It fully depends on the particular employer.
Flexibility is typically one of the main factors you need to carefully consider before signing a contract. Despite the fact that you will have particular working hours, in some cases you may be required to work on weekends or even public holidays. All the modern industries and various companies within them are trying to adapt the services provided to more demanding customers' needs. That is why you should be ready to sacrifice your free time if there is a high demand. And this situation is not only in the transportation industry – in many cases it's a point of the contract whatever job you are considering.
Responsibilities
Regardless of a great variety of different specific paragraphs in the contract among various transportation companies, transporting car jobs have some similar features. Here are just some of them:
You will need to be able to work alone and to make some independent decisions which will positively affect the company's business. Of course, you can always check and discuss the possibilities on the phone with the transportation company's representative, but in some cases, there is a high necessity to react immediately. That is why some more serious and famous companies prefer to provide with transporting cars jobs only those drivers who have enough experience in the sphere, not only in driving but also in working in transportation services;
The main part of the transport cars' jobs is to safely and in a timely manner drive the car from one spot to another. Thus, in case of Herts, in most cases it's an airport and the locations where the customers dropped off the car;
Customer service. Despite the fact that the car transporter jobs don't involve direct communication with the clients, you may need to meet them to provide with the car requested or to discuss some details. Politeness, customer-orientation, the ability to avoid conflicts are just a couple of examples you need to demonstrate to the potential employer to get a job and to every customer to keep it;
Professionalism. It's not about the experience but more about the ability to be responsible for what you are doing and how. You need to make sure you are punctual and always look and behave according to the company's standards. And even if there is no specific uniform, you should have clean and tidy clothes and shoes. The same in regards to the behavior – it cannot be mentioned in the basic description of the transport car jobs, but you need to keep your professional and personal life separately and never discuss the clients with colleagues and other people;
Safety is one of the main parts of the driving jobs. There will be some protocols and policies of the company itself which you will need to follow.
Among the recent tendencies within the transportation industry, more and more employers are ready to provide the job women and persons with some disabilities (of course, if they allow the person to perform the driving). Less and less restrictions in regards to the age and experience as well. All of this will provide equal opportunities for everyone who is interested in transporter jobs.
The salary is also pretty competitive. Before agreeing with some particular offer, it's always recommended to compare the rate with other transportation carriers. For example, Hertz provides a 15 dollars per hour salary which is even higher than average on the market.
Additional packages can become a great reason to give preference to some companies. Health insurance (especially Dental and Vision), meals, yearly bonuses, annual paid vacation, discounts for the employees (in case they would like to use the service provided by the transportation company) and many others can be a crucial point for some job seekers. All of this should be written in the contract and not only promised by the potential employer.
Finally, the whole atmosphere in the collective will also play an important role, even if you will not spend too much time with other employees. Some transportation companies arrange competitions, barbeques and holiday parties for the staff which will definitely have a positive impact on the spirit of the team.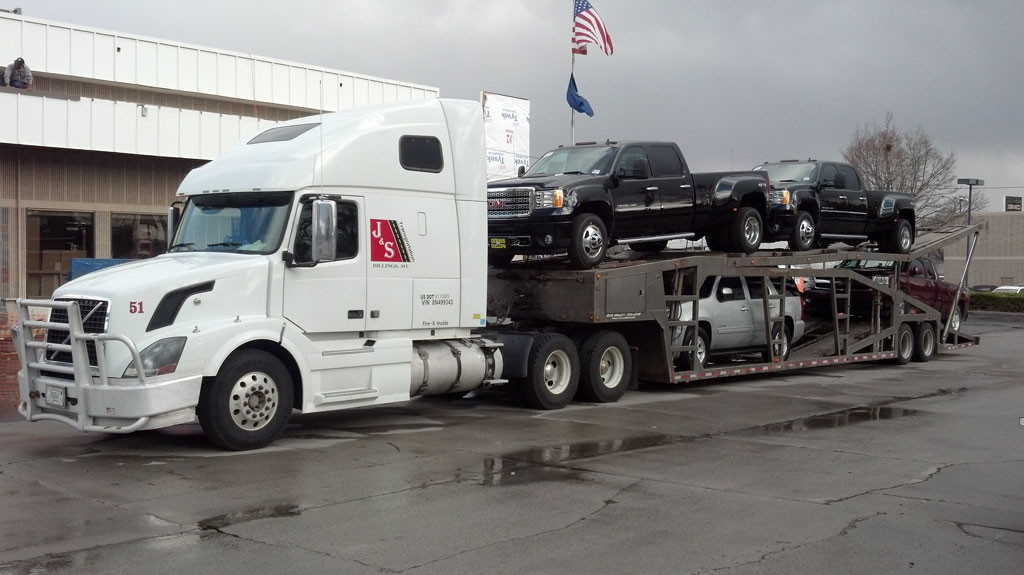 Websites to use
To look for a job, of course, you can use a simple Google search but this method will provide you with a lot of additional websites and the whole process may take longer.
If there is a particular transportation company you are willing to work for, it's always better to visit its official website. In most cases, you will find there a separate page for the career opportunities.
In case you didn't yet decide, there is a range of specific websites where you can check various options as well as to create your own profile of the potential employee. The examples are ZipRecruiter.com, Indeed.com, totaljobs.com, simplyhired.com and many others. There is an easy-to-use and very convenient search engine which you can use to check and compare some offers and to make a better decision. The main thing you need to do is to carefully check all the points of the contract you are going to sign to avoid any misunderstanding.