How to start auto transport business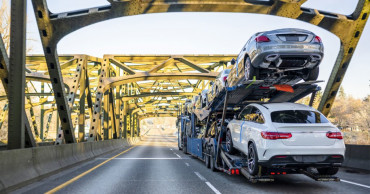 Today you can find a lot of opportunities for starting your own business. The main things you need are money, time and some basic understanding of the process. Of course, it's always possible to pay for the professional advice of the specialists, but if you are planning to start an auto transport business, here are some main steps you need to consider. And better to check all of them in advance to be ready for all the curves and challenges on the way.
How to start an auto transport business in the USA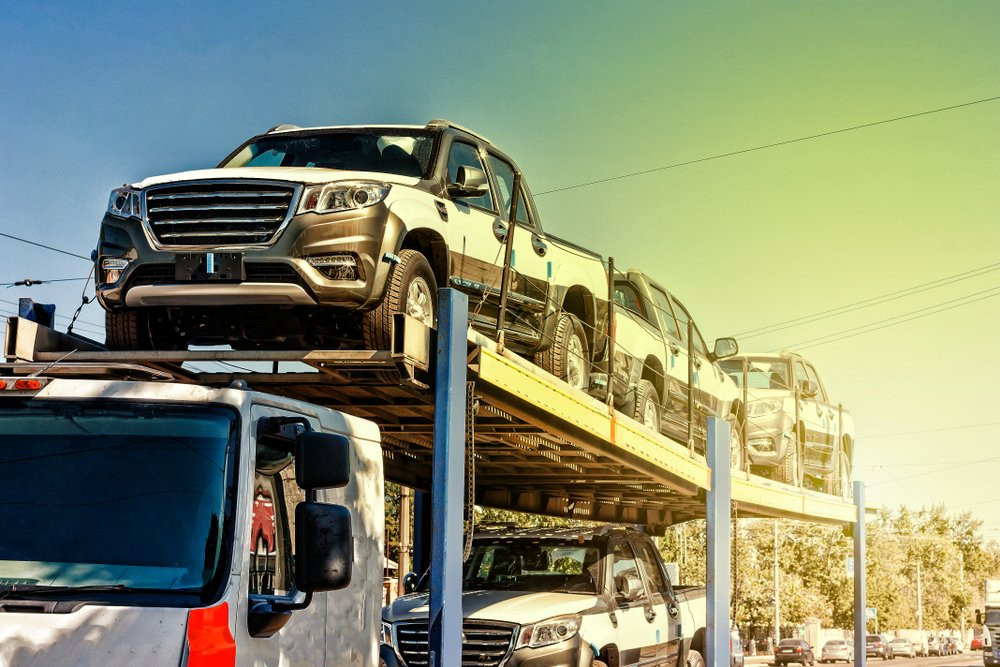 As soon as you are willing to figure out how to start auto transport business, you may face the problem that there are a lot of sources and websites on this topic but it's hard to find all the necessary information gathered in one place. Here you can check all the requirements and main points. It's important to go through all of them before you are taking a final decision and starting the process of opening a new auto transporting business.
Business plan. This is one of the first things you need to have before starting any business. The main questions in regards to starting an auto transport business should be the following:

What? The type of the vehicles you are going to deal with will directly affect the fleet you need to have. The more complex the variety, the more difficult and variable trucks and equipment you will need to prepare;
Where? Working across the whole country will provide you with more potential clients (especially in regards to Alaska and Hawaii) but you also need to check the particular requirements of every particular state about the transportation services;
How? Are you going to be a broker acting as a third party in the deal or the direct carrier who will perform the delivery service? The options of the transportation are also essential. As we know, today transporters can deliver cars in open and enclosed way, and you can also choose to be specialized in the particular one;
What do you already have for starting a auto transport business? It can be mechanical skills or some equipment. It's always better to start from some basis, and you need to carefully consider what is your particular basis in this case;
What is the structure of the future company? Small family businesses and big companies have a lot in common but also can distinguish in many aspects. This should be considered in advance as well.

Your role in the company. In many cases, especially at the very beginning of the business, you may need to perform the role of the driver, at least unless you find a great and reliable team. Here you have two choices: to get your medical card to make sure you will be allowed to be a truck driver or to start looking for potential candidates for your employee. In both cases it's important you have understanding of the driving techniques and process, otherwise you may need the assistance of the experienced professional.
Budgeting. Every business requires some investments. In regards to starting auto transport business you need to expect at least 100,000 dollars initial investments to take place. Obviously, not everybody can afford such an essential budget so on this stage you may need to find an appropriate investor or to take a bank loan for the business purposes. Also, you will need to register your Employer Identification Number and Internal Revenue Service – that is how you can finally set up your company's Business Checking Account. For the details it's highly recommended to consult with the Tax professional.
Equipment. Here is the time to make more investments into material things. But before you need to purchase a special Motor Carrier Insurance. Not every insurance company is dealing with this type, so you may need to make some investigations before. You can expect to invest around 15,000-30,000 dollars every year for the insurance coverage of the vehicles you are transporting. As soon as your insurance is lined up, you can start purchases. Auto transport business opportunities fully depend on the quantity and quality of the equipment you have. To get a better understanding about the prices in the modern market, here are some examples. The truck will cost you about 40,000-50,000 dollars, the trailer for at least 4 cars to deliver – up to 10,000 dollars.
USDOT Number. This will allow you to work as a legal transportation company. To get this number as well as your personal MC Operating Authority, you will need to visit the official website of the Federal Motor Carrier Safety Administration and to make an online application. You need to remember that this part is very serious and important and as soon as you have any significant changes in your business you will need to update the information there, otherwise you may have big problems for your company.
Unified Carrier Registration. It may sound like you need a lot of registration for starting the transporter's business. And it's true. In this case we are talking about the mandatory program for those brokers and carriers who are planning to deal with interstate cars' transportation.
Fuel License. This part is a bit more annoying than others as here you will need to apply for the International Registration Plan in person. To do so you will need to arrange a trip to the State Capitol. One more essential detail in this regard is the planned gross vehicle weight rating you are going to have in your fleet. As soon as it's more than 55,000 pounds, you should expect to make some extra steps. More information you can always get from the officials.
CDL certificate. This is a must for every commercial driver so if you are planning to directly participate in the delivery process you need to make sure your CDL of class A is valid.
Drug and alcohol test. This is an important part of any transportation business and you as an employer will need to make sure you are following the necessary requirements and all the drivers are taking this testing seriously.
Electronic Logging Device. It's one of the relatively new requirements you might not have heard of. Every truck you have in your fleet must be equipped with this special device. It will automatically record the hours the driver spends at the steering wheel and, therefore, it will be much easier to control working hours. There are different variants of these logging devices and it's up to you to choose the simplest one or more developed. For example, you can choose the option with a mobile application which will make the whole process of monitoring easier and more efficient. On this stage you also will need to make sure all the drivers are aware of the procedure, otherwise, the penalties for the violation of the laws will lay on you as the owner of the transportation company.
When it comes to ensuring a smooth and safe ride, shocks and suspension are essential components in any vehicle. Car shocks, also known as shock absorbers, play a critical role in controlling the impact of bumps and uneven surfaces on the road. Shocks and struts work together to provide stability and control, helping to maintain tire contact with the road and improve steering response. Over time, these components can wear down and lose effectiveness, leading to a rougher ride and decreased handling. Regular maintenance and replacement of shocks and struts can ensure optimal performance and prolong the life of your vehicle.
This is just a basis of how to start an auto transport business in the modern world. Depending on the particular features you may need to add some extra steps and skip others. And still, there are numerous details you can meet.
For example, talking about the mentioned above electronic logging devices, you cannot purchase and implement any of them, even if you found a very functional and affordable option. You can choose only those that are approved by the Federal Motor Carrier Safety Administration. Basically, its website is one of the most important and informative tools you can use when considering a new business.
Additionally, considering how to start an auto transport broker business, you can also meet a lot of extra points. For example, you will need to figure out how to choose reliable and trustworthy carriers to make sure your clients will be satisfied with the delivery service. Otherwise, every mistake of the carrier will directly affect your reputation and rating even if you have nothing to do with the particular transportation process.
All of this needs your careful and detailed consideration. If you are not very familiar with the transportation industry at all, you should ask for professional consultation and advice from accountants, attorneys, and drivers themselves to avoid unexpected difficulties and frustration. Money is definitely not everything you will need for a great start.