Rental car transporter services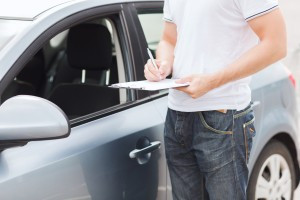 If you're moving to a long-distance location, your only option may be to have your car shipped to your new destination. The thought of shipping a car can be scary and stressful, and most people worry that it is expensive, as well. There are several ways to ship your car, and these tips will ease any financial or security worries you may have. Follow these several steps to decide the safest and most anxiety-free way for you to transport your car to your new home.
Choose the type of a carrier
There are different types of car carrier services that you can choose from. One of the factors that can determine the rate of a car transporter is the type of transporter being used. You can choose an open or closed car carrier. However, there are disadvantages and advantages for both types of auto carriers. An open auto carrier can be a lot cheaper than an enclosed auto carrier. This type of auto carrier is best for vehicles that are not yet restored or old automobiles. Enclosed auto carriers are a little bit more expensive, but you can be assured that your automobile is safe from any outside elements.
Check for hidden car rental transport prices
When looking for quotes, make sure that there are no hidden costs. These prices can be fuel surcharges, additional hourly rates, and mileages, or additional road insurance rates. It is important to understand that the price that you get includes all auto shipping services and rates. Services should include the rental fee, legal bonds, insurances, and any other car shipping services.
Types of truck
There are two types of haulers you can choose from. This is a hotshot or a tractor trailer. Tractor trailers are a lot cheaper than a hotshot since they are often used to transport multiple vehicles. However, they can be much slower. On the other hand, a hotshot or a pick-up type truck transporter can cost you more, but they can easily navigate through residential roads.
Decide on your shipping method
Before calling your nearest rental car transporter, you must know what type of transportation you need to put your automobile through. If the vehicle is going internationally, then you can contact several car shipping services that will secure your automobile for the duration of its travel. If it's being shipped by land, then a professional auto transport company will send a driver to pick up your automobile and deliver it to the final location. The driver will remain in contact with you during btransit to ensure that no incidents occur.
Choose a destination point
The destination point can also add up to the rental fee of a car transport rentals. The farther and more difficult it is to get to the final destination, the higher the costs may be. So, it is important to choose a delivery location that is within the route of the transporting company. If your location is a little out of the way, it is highly recommended to select another location where the auto shipping company can easily go to. This can really lower the car transport rental cost greatly. Also, the greater the distance of travel, the more expensive it will be.
Check for pick up window
Pick up window refers to the time when the car transporter rental will pick up your automobile. The smaller the pick up window is the more expensive the rental car transport can be. To get the cheapest transport rental cars rates without sacrificing quality, have an idea of how long it will generally take to travel from the pick up point to the final destination. Make sure you include any stopovers, traffic, and weather conditions.
Choose between door-to-door and terminal-to-terminal service
Some auto shipping companies provide door-to-door services or terminal-to-terminal services while others have both. A door-to-door service means that your automobile will be brought directly to your doorstep or where you want the car rental transporter to bring your vehicle. On the other hand, terminal-to-terminal service means that your vehicle will be transported to a designated terminal where you can pick up your car. To get a cheaper quote in a car transport rental, it is best to use a terminal-to-terminal service. This means less fuel, less cost while transporting rental cars.
Remove all items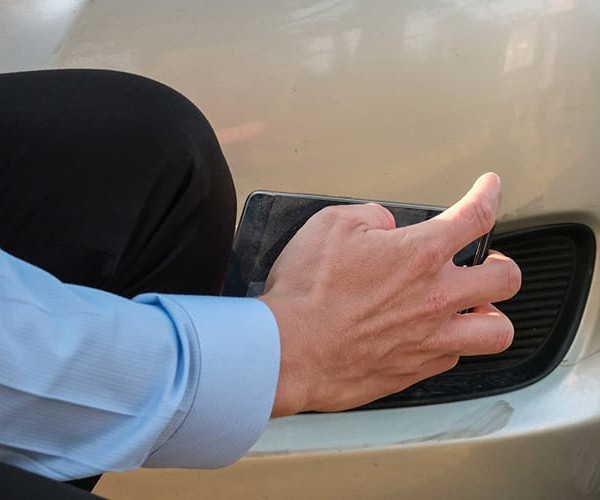 While it may be tempting to use your automobile as a portable storage unit during the big move, it may not be wise to leave a lot of personal items in your vehicle while it's being shipped. Remove everything from your car, especially important documents such as registration and manuals, and more. You don't want to risk your items being stolen. Plus, you may get charged for extra weight, so it's best to leave the vehicle as empty as possible. And don't forget to turn off your alarm and all security systems so the pickup driver can easily access your vehicle. If the alarm goes off, it may be impossible to turn it off without you or your keys.
Take the necessary precautions
Most auto shipping companies will ask you to take several precautionary measures before delivering your automobile to the auto transport company. Auto shippers frequently request that the vehicle have less than half a tank of gas, to prevent leakage or damage to the inside of the car.
Make sure your automobile is insured
Most professional car shipping companies will incorporate insurance coverage as part of the cost of shipping, so you can rest easy knowing that your automobile is safe and secure. The professional service member will help you inspect your vehicle and mark any changes on the bill of lading. You can expect to receive insurance paperwork as well as your contract and the bill of lading once the delivery is complete. That way, you'll have a written report of the entire shipment process, from order to delivery.
Know your transport car rental costs
If for some reason you are unable to drive your car to the final destination, and need to pay for a car shipping company, make sure to do your research and get written estimates before ordering a shipment. Professional shipping companies can talk with you up front about what expenses you'll be covering. During the fall and winter seasons, you can save up to 30% on car shipping because it is considered the "off-season" for car shipments.