Auto transport car shipping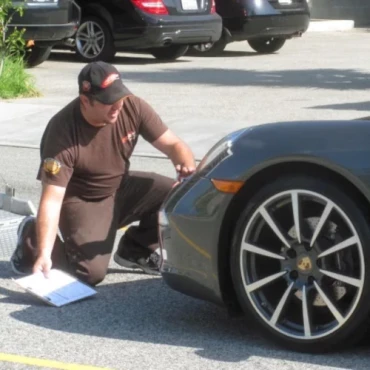 There are times when you need to move your vehicle from one place to another. Perhaps, you've bought a vehicle online or maybe you're going to relocate for a new job. Car auto shipping isn't exactly cheap, particularly if you are moving a great distance. But if you weigh that against flying to pick up your vehicle and the time and expense involved in driving it home, it is worth it. Usually, auto shipping services specialize in shipping all kinds of cars on behalf of a car owner. A car shipping provider's primary objective should be apparent: move vehicles as safely and efficiently as possible. The rewards for treating your car with the utmost care is a rather sizable transport fee. Before you contemplate transporting your car via an auto car shipping service, you'll need to research the intricacies of the shipping process. With details about the process in hand, you`ll be in a better position to make the right decision and choose a provider who offers an affordable per-mile rate.
How to find the right car shipping service
Before you hire an auto transport car shipping service, you should definitely know what your priorities are. The price will be significant to most people, and if it's significant to you as well, make sure you get quotes from several services. Make sure that they are guaranteed. Guaranteed quotes will guarantee that your shipping car quotes won't change later on. Speed of delivery could be the next major factor that may impact your decision. If you need a faster service, you obviously need to pay more. Though, some services offer quicker car pick up than other companies. Some auto car transport shipping services will schedule the collection within a day or two of your requested date. Others might not be so quick. In fact, you could wait more than a month. If your car is super expensive, you'll need enough insurance coverage if something goes wrong. When professionals ship vehicles, accidents are rare. But it can still happen. You'll need enough protection through the insurance so that you don't have to worry. Auto transport and car shipping services should all have a basic level of insurance coverage. However, they might offer you an additional insurance cover for an extra fee.
Prepare your car before it is shipped
Before your automobile is shipped by car auto shipping service, you'll want to ensure it's as prepared as possible for shipment. Ensure all of your personal stuff has been removed from the car. Make sure there is no personal information left in the vehicle. Iлt's recommended to avoid leaving certain items such as valuables or heavy luggage in your vehicle during the shipment process. By following these tips, you can help to limit the risk of theft and keep your car safe, especially if it's an open hauler, as you transport your car across the country. Have the exterior of the car in good condition by giving it a thorough cleaning. You need to do this to see any potential damage when your vehicle arrives at the final destination. Don't forget to top off all of the fluids in the car, so it is ready to drive. The last step in preparing for shipment is scheduling your move. If you use a load board to ship, you'll need to plan out a bit more of the details yourself.
Don't forget to inspect your car for any damage
The car transport auto shipping services usually do a thorough walk-around of the vehicle before it is loaded into the trailer. The car shipping service is looking for any scratches or defects, and then they make a note of them. This will be an important part of evidence in case something gets damaged, so make sure you inspect your automobile and agree with the report. Similarly, you'll want to inspect an arriving car for any damage that might have occurred during shipping. Taking a few pre- and post-shipment photos would be a good idea, in case you need to support a damage claim.