Cars shipping from state to state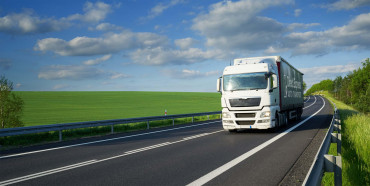 When considering shipping cars state to state, there are so many big and small factors which are all essential and important. Today you can easily find a lot of transportation companies across the country providing different transportation services. And before you will decide to choose a particular one, you should get a basic understanding of the whole process and how you can affect the final quote for shipping a car from state to state.
Online quotes
Almost every official website of the transporters dealing with a car shipping from state to state can provide you with a very universal and useful tool for checking the approximate price of the delivery of your cat in advance and with no effort from your side. While filling just the most basic information about the delivery process, and in a couple of minutes you can see the price you can expect to pay on the screen (in some other cases you can also be contacted by the company's representative via email or phone call).
Therefore, you can easily use the same tools of various companies to make sure you are going to deal with the best offer. But you need to be careful and not look only at the price when making a decision, especially if we are talking about the long and complex process of shipping car from state to state. For example, some not very fair and trustworthy carriers can have so-called "hidden" expenses which you will see only upon the delivery (and which are mentioned in the contract). Or the too low cost can lead to the very poor conditions of the truck which will transport your car and this can significantly affect the quality and safety of the transportation service.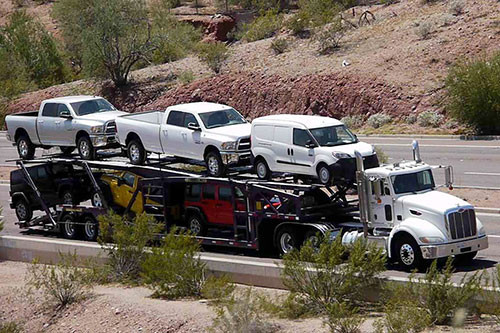 Tips to know
When you are checking the price, you can expect the different possibilities to make the final quote at least slightly lower. Here are some facts you need to know in this regard.
Some routes and locations are in a higher demand within the cars' owners, therefore, you can have a better deal in regards to the price and the estimated delivery time. Thus, the most popular and "favorite" cities for the state-to-state car shipping are Miami, Chicago, Los Angeles, San Francisco and Dallas. If the original or the final destination of your order is somewhere near these cities, you can expect to get a better quote. Vice versa, if we are talking about the very remote locations (in rural areas, for example) or about such states as Alaska and Hawaii, you can expect the whole process will take longer and you will need to pay more even if the distance is not too long. Some people prefer to choose a less expensive terminal-to-terminal car shipping state-to-state process but in this case, you will need to arrange the delivery of your car to and from the particular terminal or ports.
Multiple shipping car state-to-state is one more interesting option if you are looking for a way to cut the price. Of course, not everybody has more than one car, but if we are considering a full family which is moving to a new house in another part of the country, it will make sense to arrange the cars' transportation all together within the same company. And here you will not need just to double the estimated quote for a car's delivery as you will get a much better offer. Every transporter is interested in such multiple transportation so you will get a really great deal.
Repair your car. As soon as your vehicle has some essential damages and problems, especially if they affect the driving process, you can expect to pay more. In some cases, we can see a really great difference in the rates just because the car has inoperable brakes or steers. Therefore, if you are planning to fix the problem anyway, it's always recommended to do it before the transportation service.
Seasonality. Almost every sphere of the services has its own high and low seasons, and the transportation industry is not an exception. Most people prefer to apply for the delivery of their car's service in summertime or at least when the weather is better. This makes sense especially in regards to the open-truck transportation where every vehicle can be essentially affected by heavy rains and snows on the way. But if you are choosing an enclosed method of the delivery, it's pretty safe to choose the wintertime for the transportation. That is how you can save around 200-300 dollars, which is a very essential sum, especially considering the higher cost of the enclosed transportation overall.
Check discounts. A lot of carriers and transportation brokers have various discounts for the clients. It can be a special offer for the military, students, seniors as well as an essential discount for the early birds. By the way, advance booking is one more essential factor of the price, and if you are able to arrange the transportation of your vehicle a couple of months in advance, you can expect to get a much better offer than if you order the delivery with a short notice.