Freight shipping for cars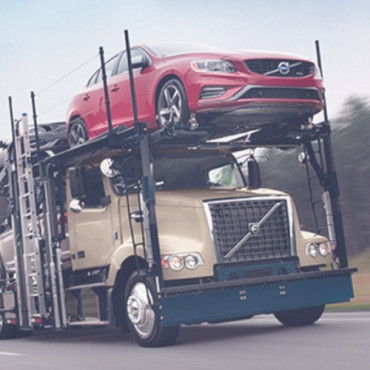 When you are about to ship your car to another state or overseas, you are most likely to start looking for a reliable and trustworthy car freight shipping company. However, if you have never dealt with freight shipping cars, there can be a lot of pitfalls. This article was prepared for you to simplify the process and remind you about the most important issues of freight car shipping.
Types of car freight shipping
First thing you should know about freight shipping car is that there are several ways you can transport your vehicle.
Undoubtedly, if you need to ship the vehicle overseas you'll have to move it by ship or by airplane. Freight cost for shipping a car by plane will be very high, so you are unlikely to choose this option unless you need to ship your valuable exclusive car. Transporting a vehicle by ship overseas is more affordable. The car will be placed in a container, where it will be carefully secured for delivery.
If you need to transport your car from one state to another, you are more likely to choose car freight shipping USA by trailers. Let's see what types of trailers transport companies offer their customers.
Car freight shipping on an open trailer
This is the most widespread method of car shipping in the USA. Carriers place about 8-10 cars on an open trailer and secure all the cars properly to protect them from any damage. Open transport has its advantages and disadvantages. First of all, there are more companies with open trailers than with enclosed ones. Secondly, this type of transport will cost you less, so it's more cost-efficient.
However, open freight car shipping doesn't provide 100% protection to your vehicle. There are no sides and roof over your vehicle, so its parts are open to road and poor weather conditions. In case of hail some damage can be caused to your car.
Car freight shipping on an enclosed trailer
This type of car shipping is more costly as it ensures total protection of your vehicle on the road. As a rule, special containers are used to transport vehicles. Their roominess is less than that of open trailers, so the carrier will be able to transport fewer cars at a go (about 4-6 items), which undoubtedly influences the freight cost for shipping a car.
About 90-95% of all car freight shipping USA takes place on open trailers as they are cheaper. Only those who own classic, antique or luxury cars prefer enclosed shipping to protect their valuable vehicles.
Factors that influence freight cost for shipping a car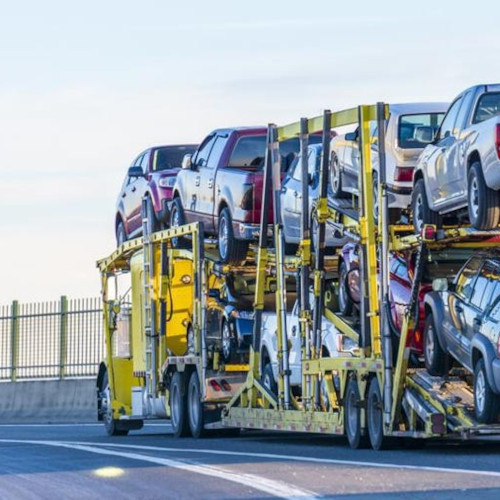 You should bear in mind that any car freight shipping company will offer you quotes taking into account the following factors:
Dimensions of your vehicle. The larger your car is, the more you will pay for its transportation. The thing is that when the car freight shipping company transports large cars, it has to decrease the number of vehicles on the trailer, so the price increases.
Weight of your vehicle. The heavier the vehicle is, the higher the cost for shipping will be. Heavy cars are an additional load onto the trailer, therefore fuel consumption increases.
Distance. The farther you need to ship your vehicle, the more freight shipping car will cost. However, some companies have special discounts per mile. This means that when the distance increases the price per mile falls.
Make and model of your car. The company will charge you differently depending on the model of your car.
Condition of your vehicle. Freight shipping cars when they are out of order always costs more because the transport company needs special equipment to load your vehicle on the trailer as it can't be driven.
Season. Prices for shipping a car may vary depending on the time of the year. As a rule, it's more expensive to transport a car during winter period, while in the summer prices are lower.
What else should you know about freight shipping for cars
When shipping a car from one state to another or internationally you will be asked to empty the vehicle. No personal belongings can be left in the car. Firstly, all items add weight to the cargo. Secondly, shipping companies don't take any responsibility for your items, and they are not covered by the insurance.
By the way, let's say a few words about insurance. All carriers in the USA have obligatory insurance. However, it may cover only some parts of your vehicle or it can be applicable only in certain cases. Therefore, if you want to protect your car from all kinds of possible damage, we recommend taking additional insurance, although it may cost extra money. Don't forget to take photos of your vehicle before and after car freight shipping. Only in this case you will be able to prove to the company any disputable issues concerning damage caused to your vehicle.
As you can see, freight shipping for cars isn't as troublesome as it may seem at first sight. You only need to be prepared and well-informed about all the nuances and possible pitfalls.