Classic Car Shipping Company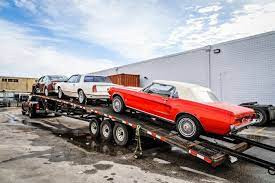 When you compare classic car shipping with the transportation of other vehicles, you may discover that it is not as easy as it may seem. People usually need to find a classic car shipping company when there is a particular need for additional protection and insurance. If you have invested a lot of effort and resources into your unique vehicle, you want it to be handled with special care. We hope that our article will help you find answers to all possible questions related to shipping a classic car.
Types of classic car shipping services
In general, we can identify two types of car shipping - open and enclosed transport. Let's see what's the difference and which one to choose for shipping classic cars.
Open car transport
On the one hand, open car shipping is more cost efficient and it will cost you less. But on the other hand, this type of transport offers minimal protection to your vehicle. As the car is moved on an open trailer, it is exposed to bad weather conditions, which is the most dangerous in winter. Needless to say, what can happen to your valuable car in case of hail. So despite the low classic car shipping costs on an open trailer, we recommend that you think twice before choosing this type of classic car shipping.
Enclosed car transport
This type of shipping a classic car provides maximum protection to your vehicle. The car is loaded onto an enclosed trailer, which covers all parts of the vehicle and minimizes the risk of damage almost to 0%. The car is carefully secured inside the trailer, so it won't get damaged during the move. In case you need to ship your classic car overseas, the vehicle will be placed in a steel container which is then loaded onto a ship. Undoubtedly, the enclosed classic car shipping cost is higher than that of an open transport. This type of transport may cost you about 40% more, but it's worth it.
Getting a classic car shipping quote
When you get down to finding the best classic car shipping services, it's important not to hurry. In order to choose the most experienced and cost-effective option, we advise you to request several classic car shipping quotes. It's a good idea to get quotes from companies that have the highest ratings and the maximum number of positive reviews. But don't try to choose the cheapest option, because it may have certain restrictions. For instance, it can be a classic car shipping company which doesn't work with inoperable cars or which has no additional insurance. Make sure that the company has all the necessary equipment to load/unload and deliver your classic car in a proper way, minimizing any risk of damage.
Preparing the vehicle for classic car shipping
In order to make your classic car shipping as efficient as possible, you will have to spend some time on preparations. As a rule, carriers provide instructions in advance, so clear up all the details.
Restrictions may be related to the amount of fuel in the car, as a rule your fuel tank should be only ¼ full. It's advisable to take out all your personal belongings before shipping. However, some companies consider it to be okay.
Finally, don't forget to take photos of your classic car before and after. This will be useful in case of any damage.
Choosing the right company for shipping classic cars
When you want to transport your classic car you have to make up your mind whether to work with a broker or with a fleet-owned company.
The main difference is that brokers are intermediaries between the carriers and the customers. So brokers don't own trailers for transportation and don't directly deliver your car. Brokers just help you make a reservation for shipping a classic car and provide you with several classic car shipping quotes.
When you work with the carrier, you can clear up all the details directly, so to say 'from the first hands'. Nevertheless, it's becoming more and more difficult to find the right carrier, as their number is constantly growing.
If you want to save time, you'd better turn to a broker, who will give you all the information about best classic car shipping costs and most reliable classic car shipping services. As a rule, brokers provide ratings and testimonials in order not to be unfounded.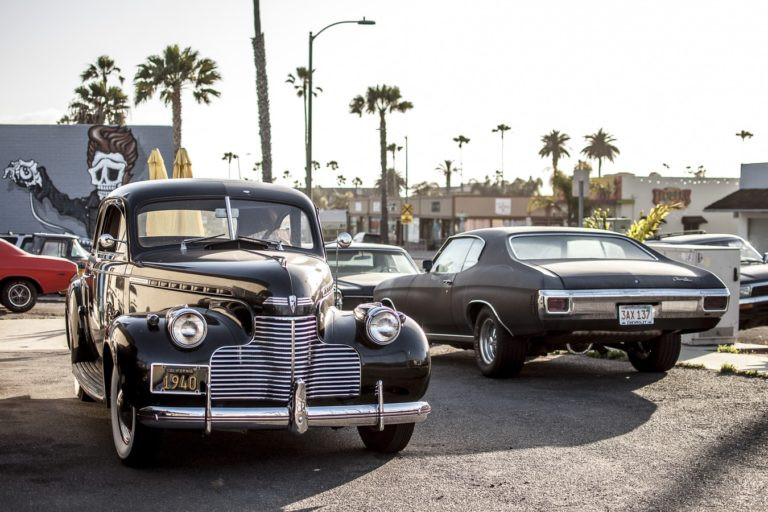 Top-3 classic car shipping companies
It's not an easy task to find a good classic car shipping company. Therefore, we have prepared a list of the most popular companies shipping classic cars, based on their ratings and overall reputation.
Montway Auto Transport
Montway Auto Transport has a rather reasonable classic car shipping cost. The company's prices are about $100-$150 lower than the average ones. Montway offers a good network of discounts and bonuses for its customers. What is more important, the company has a wide range of additional insurance services which will fully cover any possible damage caused to your vehicle during the delivery. The company has vast experience in the field of classic car shipping and really deserves your attention.
Easy Auto Ship
If you need to ship your classic car as quickly as possible, Easy Auto Ship is the best option. They claim that their average delivery period is about 3.5 days. The company is a relatively new one at the transport market, but it doesn't mean lack of experience or incompetence. According to customer reviews, Easy Auto Ship has a top-notch service and caring staff which is very important for the industry.
Bargain Auto Transport
Bargain Auto Transport has the cheapest classic car shipping costs. The company's policy fully justifies its name. It also has additional insurance at no cost. So it's not a surprise that the company has splendid customer reviews.