Here's a new 'one-stop shop' for active emergency declarations & relaxed trucking regulations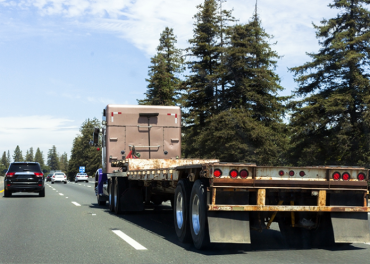 In response to the COVID-19 crisis, the Commercial Vehicle Safety Alliance (CVSA) recently debuted an online repository that gives users quick access to all active emergency declarations in the U.S., Canada, and Mexico.
In the weeks since the COVID-19 crisis began, numerous federal, state, and local agencies have issued emergency declarations intended to support the flow of products through the supply chain by relaxing certain trucking regulations including Hours of Service requirements and weight restrictions.
With so many of these temporary emergency declarations being issued, it was tough to keep track of exactly what each declaration did, when it expired, and whether it had been renewed.
In response, on May 1, the CVSA debuted a "one-stop shop" of current/active emergency declarations to aid truck drivers, motor carriers, inspectors, law enforcement, and other members of the trucking industry. The new website provides real-time information on current emergency declarations, waivers, amendments, extensions, exemptions, and executive orders that impact the trucking industry.
"Each jurisdiction (and some relevant agencies and organizations) is responsible for updating its emergency declaration information through the secure online portal, ensuring the information contained on the website is timely and accurate. At roadside, officers or inspectors can quickly verify a declaration internationally, nationally, or at a state, provincial or territorial level by visiting CVSA's new webpage. The public may also view emergency declaration information at any time. The information on the website is unrestricted and open to everyone. In addition, motor carriers and drivers can download and print documents from the website to carry with them in the truck," the CVSA explains.
The CVSA says that the online repository was created using High Priority Grant funding from the Federal Motor Carrier Safety Administration.