Auto shipping brokers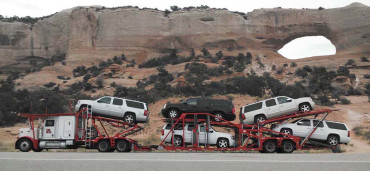 When dealing with a car's transportation for the first time (and many of the car's owners usually belong to this category), most probably you will not know all the details. And in case you don't have a friend or a relative who already dealt with some particular transportation company and can recommend it to you, you will need to spend some time on investigation.
The first thing you need to know in this regard is that there are normally two types of the transportation companies you may find – a carrier itself and a variety of auto shipping brokers. And as there are still a lot of discussions about who is better (so-called auto shipping broker vs carrier competition), we will disclose the main features, advantages and disadvantages of both variants.
Broker auto shipping
Auto shipping brokerage is becoming more and more popular regardless of all the people who are not happy with this middle party on the market. Briefly, it's a transportation company that does not possess its own fleet of trucks to perform the vehicles' delivery but in turn it has a great range of the carriers it's dealing with. And the number can reach up to thousands of them. It makes the whole searching process much faster and easier for the customers as well as provide them with the best possible deal.
Let's imagine you have a car that needs to be delivered from California to North Carolina, meaning the long-distance, coast-to-coast trip. You need to make sure the transporter is working with both original and final destinations. Also, the dates you may require can be pretty difficult to schedule and that is why the carrier may put a higher price for a more personalized service. You can avoid all of it if you apply for a broker's service as it will be his responsibility to find you an appropriate carrier fitting all the requirements, including a budget.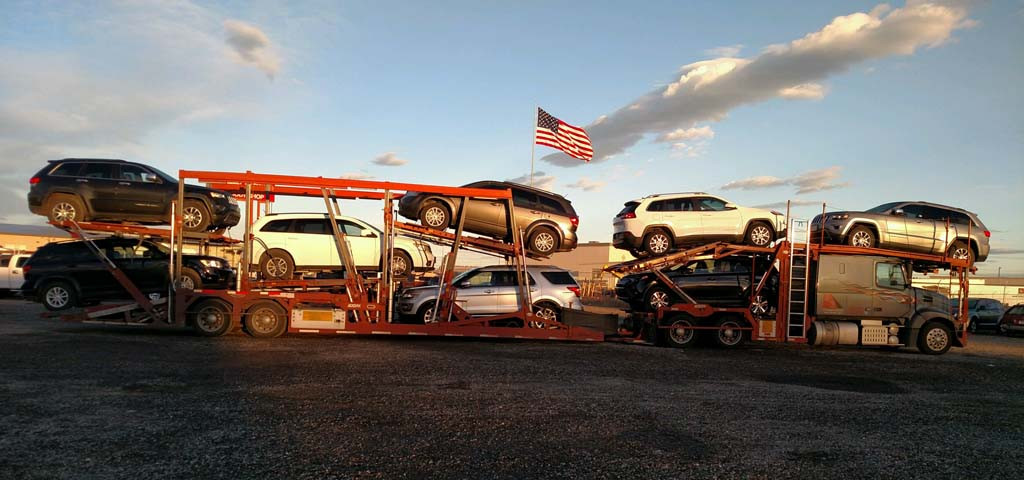 Here we should mention one feature causing the reason why some people prefer direct auto shipping and no brokers. Of course, the most famous and experienced brokers like J&S Transport, Bargain Auto Transport, AmeriFreight and many others are checking the carriers before adding them to the list. This means they are looking through their background, recent reviews of the customers and their legality (for example, while checking Better Business Bureau's and Federal Motor Carrier Safety Administration's websites. But even this cannot guarantee that in your particular case everything will go smoothly. Dealing with brokers in fact means that you are using them as a convenient and easy searching tool, but the final contract you are signing directly with a carrier. That is why even if a transportation broker itself is a reliable player in the industry, you still need to check the appropriate reliability of the carrier (using the same tools we mentioned above).
Non-broker auto shipping
There are several names of the auto shipping company and not broker. Auto haulers, carriers, auto transporters and some others, and in each case we are talking about the company that has its own fleet and uses it for the car's delivery. Depending on the size of its fleet, such companies can be very small, dealing with some specific regions and the types of vehicles. As an example, we can mention Horseless Carriage carrier – an experienced company which started its path in 1975 and is pretty popular among the owners of expensive and rare cars (like sports, classic and exotic cars). This particular type of vehicle traditionally requires a lot of additional attention from the driver's side on the road, more tailored and exclusive approach. And only such a small carrier can provide such a unique service. Despite this narrowed business, this carrier has a great number of returning customers as they normally use the transportation service on a yearly and even monthly basis to participate in various shows and exhibitions. And unless they are satisfied with the service provided and with additional discounts for long-term relationships, they will use the same carrier.
There are also some truly huge auto shipping direct and not broker transporters in the USA such as Door to Door Auto Transport. Their fleet allows them to take orders across the whole country and in a shorter period of time. Here we should underline that if you are interested in more flexible delivery in regards to the pick-up date and the estimated time of the delivery, you should consider an open transportation as it's more common and there is always more probability to schedule your trip as soon as possible.
Regardless of the size of the carrier, there is one the most important benefits of using it instead of the broker – you will have direct contact with the transportation company which will pick your car up at point A and drop it off at point B, so you can make the whole process smoother if discuss everything in advance. It can include the insurance policy, the possibility of the expedited service. You can even ask for some recommendations to make the final quota lower. Also, if something will go wrong you have only one company to deal with and there is no need to figure out whose mistake it was as in case of the middleman there is always a possibility of some misunderstanding.
By the way, a better price can also be a part of the deal. Despite the fact that brokers have a full range of the carriers, direct booking can give you a much lower quota as there is no broker's fee included.
What concerns the disadvantages, here we can speak about pretty long searching time. Most probably, you will need to consider and get a quota and appropriate contract's conditions from dozens of the carriers unless you find a really good deal. Basically, time is the most significant weak part in regards to direct auto shipping, but if you are ready to wait and, moreover, if your destinations are located in or near big cities and popular routes, most probably your waiting time will not be too long in comparison with traditional brokerage.
Both of the variants are still in high demand as they have their own niche in the transportation industry. But knowing their particular pros and cons it will be easier for you to make a better choice in your particular situation.