What you need to know about car shipping transporters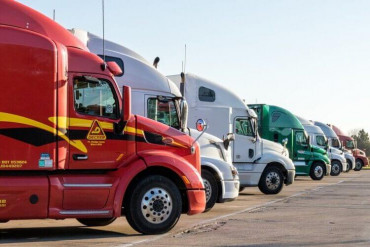 When it comes to car shipping transporters, considerations of price and quality are key. No one wants a car with scratches, paint chips and dents when it arrives. So here is a checklist of questions to consider before hiring a logistics company to move your automobile.
What kind of car transport shipping are you dealing with?
It is important to understand the different players in the car shipping industry. There are car carriers, lead providers, and auto shipping brokers. Auto carriers are the truck drivers who pick up and drop off your car. It's great to deal directly with the person responsible. However, you should remember that they are always on the road and don't have a lot of time to handle calls and client service. Lead providers collect email addresses and sell them to the highest bidder. They can also pass your details on to third parties. Auto-shipping brokers work as intermediaries between the client and auto transportation carriers. They do not sell your information. Instead, they contact the carriers on your behalf, handle all the administrative information and ensure that the shipment goes off smoothly.
How car transporting ships your vehicle
It is really important to understand how your vehicle will be shipped between two points. If you doubt, check with the service's logistics specialists. Usually, you need to choose between an open or enclosed car carrier.
Enclosed auto shipping is using haulers with walls and roofs or containers. Vehicles transported by this shipping method are protected against the elements, road debris and prying eyes. This is why enclosed car shipping is often the best option for shipping vintage or very expensive cars. However a maximum of four automobiles can be transported on these trailers.
Open carriers are using haulers with open trailers. They are also safe, and the risk of damage is minimal. The trucks are equipped with one or two racks on which automobiles are secured. The main advantage of this shipping method is that up to 10 cars can be shipped on these trailers. Open car shipping will cost you less than the enclosed shipping method, although the latter might provide additional peace of mind.
Benefits of car shipping quotes from multiple companies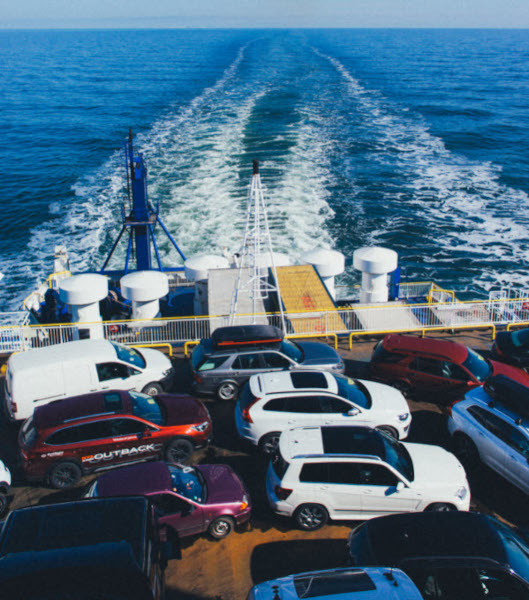 The best thing about being a client is that you have a wide variety of options. One thing that you need to pay close attention to is the quotes from different auto shipping services. Using car transporters is one of the best decisions you can make as you can be confident in the safety of your vehicle while saving money. With the internet, you can access such services very easily. Just go to their website and fill up the quotes. Thus, you can receive an estimated cost of transporting your vehicle. But you shouldn't just settle for one car shipping company. Find different car shipping services and gauge the difference. Also, don't forget to check the services each auto shipping company offers. That way, you can get the best price for your automobile and the best auto transport service that suits your requirements. 
Remember, it is all about safety, transportation, and the services. Do not always check for the price tag. Some services may not be included. Car transport service cheap can be expensive when you consider the fact that your automobile might not be completely safe. Most importantly, this is not a decision you can make overnight. You should do some research about each auto transport car service. In addition, you can find clients' reviews on the company's website. These are perceptions of previous clients and what they experienced. Take your time and read these reviews.
What is door-to-door and terminal-to-terminal delivery?
If you hire an auto transport car shipping service to transport your automobile, don't forget to check what delivery options they offer. Many car shipping companies provide door-to-door and terminal-to-terminal delivery. Depending on your free time, budget, and other needs, you can choose between these two options.
Door-to-door shipping method means that the car shipping and transport service picks up your car from a designated location and drops it off at the desired destination. The main advantage is that you don't have to be present in person during the delivery. Just appoint somebody you trust to wait instead of you.
Terminal-to-terminal delivery means that your vehicle will be dropped off at one of the regional storage facilities. This shipping method is more suitable for those who have a flexible schedule. Because you will need to go to the terminal storage to pick up your vehicle. But remember that sometimes, terminals won't be too close to your new place, depending on where you're moving your automobile.
How can you prepare your vehicle before the shipment?
If you want to ship your vehicle to another place, it is important to prepare it in a way that minimizes damage and reduces costs. When you hire a cars auto transport service, it means that you will have a team of professionals to transport your automobile. However, you will need to prepare your car before the shipment anyway. First of all, turn off all the alarms your vehicle has. Then remove all personal belongings and other removable objects like radios, tags, and garage openers. Also, you should definitely get rid of bike racks. They make your automobile unnecessarily bulky. And it can affect the final costs. Remember to leave windows slightly ajar to relieve pressure caused by the temperature elevation. Do a general checkup to be sure that there are no leaking fluids. Do not forget to leave a quarter of gas in the tank and top off all other fluids. And by the way, clean your automobile. This is a great way for you to spot bumps, scratches, and dents. Knowing the condition of your car means it will be easier to spot damage that may occur during the move.
Sidekik
company web designs
provide full-stack web deliverables to manage this marketing research.