Shipping cars from one state to another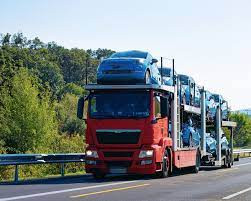 When it comes to shipping car from one state to another you may feel confused and even tangled. You don't know what to start from and whom to turn to for help. There are so many issues that you should bear in mind and it's so important not to miss a thing. We have prepared a detailed guide on shipping cars to another state with useful tips, which will simplify the process for you.
How do I find a company for shipping my car to another state?
This is the most urgent question. First of all you should start with analyzing reviews and testimonials. Study the previous experience and don't be afraid to ask questions. As soon as you have narrowed your choice to the most reputable companies which suit your requirement, request quotes. There should be at least 3-5 quotes to choose from. You should understand that shipping a car to another state cost may vary a lot from company to company taking into account the quality of service and extra options. However, don't try to find the least expensive option, as cheap doesn't mean good. We advise you to spend a little more time and compare all the points in order to find the best ratio of quality and service.
What is the cost of shipping my car to another state?
The best way to compare prices for shipping car to another state is to request quotes from various companies. You can also make use of online calculators available at some companie's websites, or simply make a call and clear up all the issues about pricing. However, you should realize that the cost of shipping a car to another state depends on numerous factors. Find some of them below:
Your location. If you are located close to large cities, there will be more transport companies in the area and the cost will be less compared to rural locations.

Distance. The longer the distance between the initial location and the destination is, the higher the cost will be. This is quite logical, as fuel expenses rise. However, some shipping companies offer tempting discounts per mile when the distance is too long.

Type of shipping. You can choose between open and enclosed transport. Undoubtedly, the first one is more cost-efficient, but the latter provides better protection.

Season. Prices for shipping cars from one state to another are subject to seasonal fluctuations. The cost of shipping a car to another state go uphill in May-July, and they fall in January-February. And one more thing, the earlier you schedule your car shipping, the more money you will save.

Vehicle condition. Inoperable cars are more expensive to ship as the transport company will need special equipment to load/unload your car.

Vehicle dimensions and model. The larger your car is, the more space it will occupy in the trailer and the fewer vehicles the transport company will ship at a time. Therefore, you will have to pay more.
What type of shipping to choose when shipping a car from one state to another?
When you look for ways of shipping your car to another state, you are free to choose either open transport or enclosed.
Open shipping will cost you about 40% less, while enclosed shipping is more expensive. Nevertheless, enclosed transport provides total protection during the transportation.
More than 90% of people in the US prefer to ship their cars on open trailers and only those who own antique and classic cars choose enclosed transport to ensure maximum protection to their valuable cars.
Another reason why people select open trailers is that there are fewer enclosed trailers and as a result you will have to wait longer for your car to be shipped.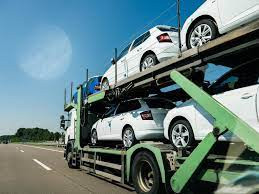 How to schedule shipping my car to another state?
One thing you should know about scheduling shipping car to another state is the earlier you plan, the lower the cost will be.
Shipping a car to another state cost may vary depending on the season. As a rule, demand is higher in summer, therefore prices go up in June-August. There are fewer people who choose to transport their car in the winter because of poor weather conditions. Especially when you ship your car on an open trailer you don't want to pose it at risk of hail or snowstorm.
When the shipping company gets your reservation they will process it and contact you. If you don't want to wait you can call them immediately and clear up the possible dates for delivery. As a rule, companies give the estimated shipping time framework, but be patient.
How to prepare for shipping a car to another state?
When you have made up your mind about the type of shipment and the company you would like to trust the transport of your car, you should get down to preparing your vehicle for shipping. Take your belongings out of the car. Firstly, they will add extra weight to the cargo and secondly no insurance will cover your personal things left in the vehicle.
We also advise you to clean the vehicle from the outside and take photos of it from different angles. This will be useful when accepting the delivery. You will be able to compare the condition of the vehicle before and after the shipping and make a claim in case of any damage found.
Don't forget to tell the company all about the condition of your car. If your vehicle is inoperable the company is likely to need special equipment for loading/unloading it onto the trailer. If your car runs well, you should have your fuel tank 1⁄4 full and your brakes checked.
A few words about insurance for shipping cars to another state
All carriers provide obligatory insurance for shipping cars from one state to another. However, you'd better clear up in advance what parts of the vehicle this insurance will cover and in what specific cases it is applicable.
We advise you to have additional insurance which will provide 100% protection from any kind of damage. Especially, if your vehicle is a valuable one and means a lot to you.
As you can see, the process of shipping your car to another state isn't as difficult and troublesome as you may think. All you need to do is just to follow the steps provided above and you are sure to succeed in shipping a car from one state to another and even give advice to others.