Arranging the transportation for the vehicles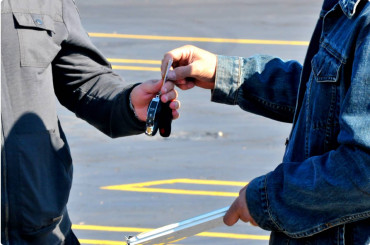 In most cases when people are talking about vehicle transport, they mean cars. Especially in case of individuals who just need to deliver it from some auto salon or who wish to relocate. But of course, for some of them a vehicle transport may also include motorbikes, bicycles, trailers and even boats. And most carriers are ready to deliver any type.
Cost and its factors
If you are planning to transport vehicles, you need to make sure that all the details are discussed prior to the delivery to avoid any unexpected extra payments. For example, in case you have made some changes and adjustments to the original version of the car, you need to inform the transportation company in advance. The reason for this is that there are strict limitations in regards to the standard cars' weight and size, and any extras can lead to the necessity of some additional equipment and arrangements. Today everything is possible in regards to the transport of vehicle but it can essentially change the original price.
Exotic and expensive cars should be considered separately. There are even some vehicle transporters dealing exclusively only with such types of cars. As it will require special care from the driver, it will normally cost you more. On the other hand, owners who can afford to possess such a valuable property will definitely prefer to pay more but to be sure that the car will be delivered in the safest manner.
The second main parameter of the vehicle transport's cost is the distance you are requiring. There is one pretty interesting detail. Despite the fact that longer distance will definitely cost you more, the quota per mile can change significantly. As it's more efficient and convenient for the carrier to make one long-distance trip than a couple of shorter ones, it's not surprising that an overwhelming majority of the vehicles' transporters try to attract more clients for long trips providing a kind of discount. Thus, the quota per mile for 2,000-miles trip will cost you about 0,60 USD per mile while a delivery within one state will take about 1 USD per mile. Usually, you can get an approximate price for the delivery with an online calculator on the transportation companies' websites – there you insert the ZIP codes or the cities' names and will get the original price.
Usually, you will be offered to choose door-to-door or terminal-to-terminal delivery. If there are no additional factors, it's always recommended to apply for door-to-door transportation as it will be less stressful and difficult to arrange. The main exception here is a case when you have very remote destinations when you can wait for a very long period until someone else will request some nearby locations.
Any company that transports vehicles usually provides the opportunity to get your car much faster. It's called an expedited, or express delivery. In fact, you pay more to make your car a priority for the carrier. In some cases, the delivery can be arranged even within 24 hours which is very helpful if your work fully depends on the car's availability. Some people are willing to pay much more than the original price just to receive the car as soon as possible.
Among the most popular carriers nowadays we can mention Easy Auto Ship, AmeriFreight, Montway Auto Transport and many others. You just need to make sure the company you choose is working with your state, especially in the case of Alaska and Hawaii.
Hidden tricks
If you are interested in making the price as cheap as possible, it's not necessary to spend hours and days by searching all the transportation companies' websites and comparing the prices. One way to make the process faster and easier is to use transportation brokers. They act as middlemen between the customers and carriers and usually have a list of many of them on their website. Using a search engine you can quickly find the best deals. The only thing you need to be careful about is to check the reputation and the reviews for the company you chose. You should understand that suspiciously low prices can signal about very poor service or bad transportation's conditions.
It's always possible to take a consultation with the carrier's representative who can advise you about the best dates for the delivery. Especially if you can make arrangements in advance it will be very helpful for better pricing. Usually, companies provide a very good discount for early bookings as it will help it to better schedule the whole delivery process.
Finally, you should check with your relatives and friends in case any of them already used such a service. It's helpful not only in regards to the reviews, but also some carriers provide better prices in case a person comes with some recommendations.
Vehicle's transportation can become very easy and efficient in case it's planned and organized. With this advice now you are better prepared and can make a good deal for a good price.