Why you should hire an carriers for shipping company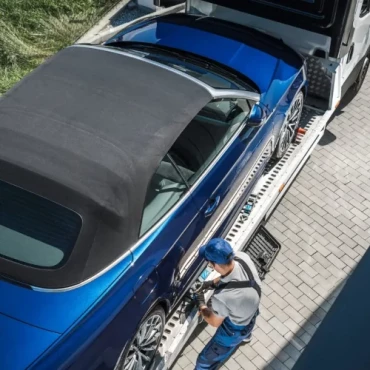 So, if you're moving across the country or you just bought a car from a seller who lives a few hundred miles away, shipping a vehicle from one place to another becomes a necessity sometimes. Hiring a car shipping company is the most convenient way to facilitate the entire process. In this article, you'll find out why you should hire a car carrier shipping company. You can also learn some helpful tips on how you can save time and money by using car carriers for shipping.
How car shipping rates are determined?
When you're looking for different car shipping services, you get different car shipping quotes for the services you want. There are several factors that determine car shipping rates. For example, the distance between pick-up and drop-off locations. This is one of the most important factors that impact the car shipping rate. In most cases, the long distance is the first reason why you should hire a car shipping service. The distance factor determines how much the auto transport service will cost to move your car to the final destination because there are specific fuel and labor costs per mile. The next factor that determines the prices is the type and condition of your vehicle. Transporting larger cars tends to cost more than shipping smaller vehicles. This is due to the weight of your car into the quote. Furthermore, the type of vehicle to be transported determines whether the auto shipping service will use an open carrier in shipping or closed hauler. Luxury and exotic vehicles among other expensive vehicles are usually transported in closed carriers whereas it's more affordable and reasonable to transport regular cars in open carriers. By the way, many car shipping companies take into consideration the condition of your vehicle in their quotes. For example, a car that is inoperable may cost you more as the transporter may have to use a winch.
How your vehicle is shipped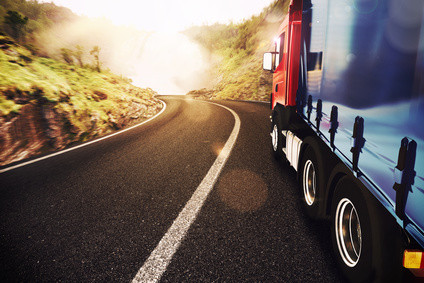 It is very important to understand how your vehicle will be moved between two points. If you're not sure, you can check the company's logistics experts. You can usually choose between an open carrier and an enclosed auto carrier. Enclosed carriers shipping do offer many advantages over open shipping carriers. Enclosed car shipping carrier is facilitated using trailers with walls and roofs, or containers. Cars transported by this method are protected from natural elements, road debris and severe weather conditions. This is why enclosed car shipping carriers usa often prove to be the better option for shipping classic or super expensive vehicles. Another advantage to choosing enclosed car shipping carriers usa is that your vehicle will have an added level of security while in transit. Your precious vehicle will be inside an enclosed truck. Therefore, your car is much less likely to get broken into or damaged along the way. Finally, choosing an enclosed car carrier means that your automobile will be one of only four or five cars in transport at one time. Which means you'll probably get your vehicle back sooner than if you chose an open auto transport. The only major disadvantage to choosing an enclosed car carrier is the high price tag.
When it comes to open auto shipping carriers, it is also safe and you should note that the risk of damage is minimal. One major advantage to shipping your vehicle, using an open car carrier is its affordability. An open auto shipping carrier tends to be much less expensive than the enclosed one. It happens because an open car carrier can usually hold up to nine or ten vehicles at a time, making an open car carrier less expensive. The second advantage to choosing an open car carrier is that it is very popular and very easy to find. The trucks usually are equipped with one or two racks on which cars are secured, to prevent movement or shifting. Usually up to ten cars can be shipped on these haulers, vs a maximum of four for enclosed auto transport. Therefore, an open car trailer is the cheapest shipping carrier, although the latter might provide additional peace of mind. Given an open car hauler's lack of siding and roof protection, they do present several challenges to potential clients. For example, your vehicle will be exposed to the natural elements while on the road. Given its exposure, your car also becomes more vulnerable to theft and damage during its car transport journey.
How to prepare your car before shipping
First of all, you should wash your car and remove excess dirt and grime. A clean exterior makes it easier for the inspector to see any defects like dings, scratches, or dents. It will also make it easier for you to see any damage that may have occurred during shipping once your car is delivered by shipping carriers. Ensure all of your personal stuff has been removed from the car. Make sure there is no personal information left in the vehicle. It's recommended to avoid leaving certain items such as valuables or heavy luggage in your vehicle during the shipment process. By following these tips, you can help to limit the risk of theft and keep your car safe, especially if it's an open hauler, as you transport your car across the country. Other than that, there are a few more tips for shipping your car across the country. Don't forget to disable the cat alarm if possible and check the tire pressures and battery condition. Then deactivate the car's electronic toll pass if applicable. And remove exterior attachments and accessories like antennas and bike racks. By the way, fill the gas tank at least a quarter full. It's always better to ship a vehicle with less gas in the tank. More gas means more weight and higher prices. And the last, check and refill vital fluids like the engine oil, brake fluid, and transmission fluid.
Film Developing
Immerse yourself in the world of cinema with our development films. From script to screen, we meticulously develop the film you envision. Our expertise transforms concepts into captivating stories, pushing boundaries and creating cinematic magic. Ready to develop the film of your dreams? Join Awakened Films today.