How to find truck stop nearest me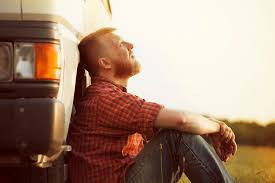 Driving a truck involves necessities to make a stop. And the reasons can vary from having lunch, refueling the vehicle or taking a nap in some motel on the way. Of course, if you pass by big cities or the prosperous region of the state you may easily find an appropriate place to stop almost every 5-10 minutes. But it's more common that while travelling throughout the country a driver asks himself: "How far is the nearest truck stop to me?". Here are some tips everybody can use (and not only truck drivers).
Basic knowledge
First of all, if your upcoming route is going through an unknown district, it's more convenient and reliable to check a truck stop near you at the spots you will reach at the late evening time so it would be possible to find a hotel or at least a parking zone for a night. That's how you can figure out in advance if there are any deserted areas on your way and to plan necessary truck stops in advance.
In case you are working on the same route all the time you may already know all these details, but, on the other side, it's always better to be up-to-date, as your favorite spot can be closed or all the parking places be occupied. Not knowing this in advance you can lose a lot of time and extra miles to find a replacement.
Of course, to find a particular truck stop nearest you at any particular moment you can just use an ordinary paper map or online-map on your phone. But a much more convenient way is to download a special app where you can request "The nearest truck stop from me" and get immediate options.
Useful features of an application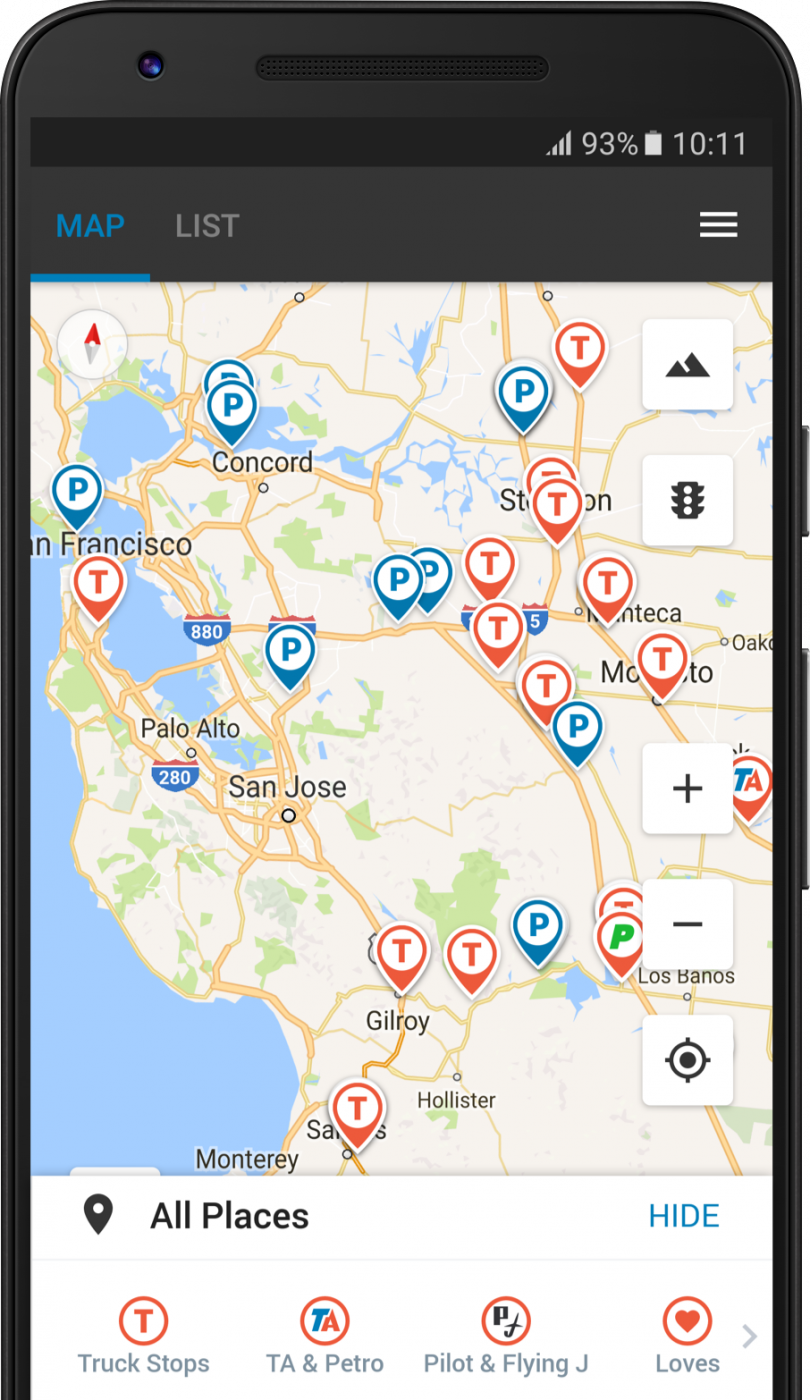 One of the most common and widely used apps among the drivers is the Trucker Path, and we will shortly explain how it easily shows a truck stop near to you.
Diversification. At this app all the possible stops are divided into sections like motels, gasoline stations, shopping, travel centers, fast-food chains etc. In most cases the map is quite detailed, so instead of just showing you where you can take a lunch it will show you a particular chain so you can make an easier choice.
Online service. In the real time you may check if there are available spots at the parking zone or if the truck stop is working at the moment. The same in regards to the hotels and motels. And even if some particular place doesn't provide online information about availability, you can always find a contact number of this property in the app.
Ratings. One more essential feature of the app. It will show not only the truck stop near you but also how other drivers rated this place, its restrooms and service. This will help to avoid additional stress during your trip.
Extra information. The Trucker Path involves all the possible information truck drivers may need on the way. For example, if a truck stop has a shower. Or probably you may be highly interested in laundry service provided. It will even show you where you can find special offers or discounts for truckers.
Why we choose a Love's truck stop
There are a few stops especially popular among American drivers, including Pilot Flying J, TA Petro, Kwik Trip and others. But one of the most common searches is "The nearest Love's truck stop to me".
This chain provides drivers with high service and variable options starting from 1964 when the first Love's Country Stores appeared. The main feature of Love's is a self-service gasoline station next to a convenience store. This concept is getting more and more popular as nowadays people prefer self-service almost in all the spheres.
During a time, the chain became that famous that even widened its assortment with special gifts and novelties of Love's. Lastly, the chain debuted with its first restaurant and hotel, oriented mostly for drivers on the road.
Nowadays there are about 500 Love's Country Stores across the U.S. Their cozy atmosphere and affordable prices are always attracting truck drivers. Luckily, having such a broad chain, truckers are also able to find Love's truck stops near them in every state. There is even a special Reward Program for the professional drivers, allowing them to earn points which can be redeemed later and to get different levels, starting from Basic and ending with Diamond. Beside points you may also get complimentary showers or drinks.
Whenever you are looking for the truck stops near you, Love's can be a perfect option, whatever reason for the stop you have.