All you need to know about the transportation of a car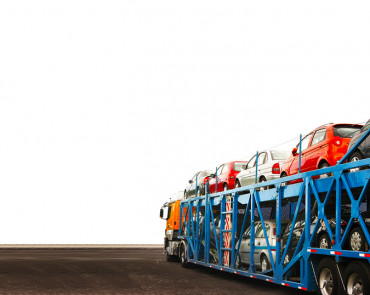 At least once in a life most people are facing the necessity of their car transportation. Not always you can drive it from point A to point B – sometimes you need to be in another place or the distance is too long. Also, this happens when you are buying your car from another state and it's much cheaper to arrange its delivery than your trip back and forth. One more popular case is moving to a new house, especially if it's far away. To be more familiar with the transporter services, you need to know some basis.
Quota of shipping for cars
Whichever service you are considering, the price is one of the most essential parts. As we can see, in most cases the necessity of applying for the cars' shipping is already caused by significant expenses (buying a house or a car, for example), so the price is getting even more important.
To get the idea of the average quotas you can visit one of the various carrier's websites. Normally, they can provide you with the basic idea of how much it costs to go from one state to another (for example, 900 USD from Miami to Los Angeles) as well as the opportunity to check the particular price for your delivery. To make it happen there is a special calculator where you may insert the data of your car and destinations and get the information of transporting your car.
It's always better to check a few companies and to compare their prices. But you also need to take into consideration that different carriers include different components in the final price and it may occur that the originally cheapest company will have a higher quota at the end. To avoid it you need to consider all the factors that may affect it.
Factors of your interest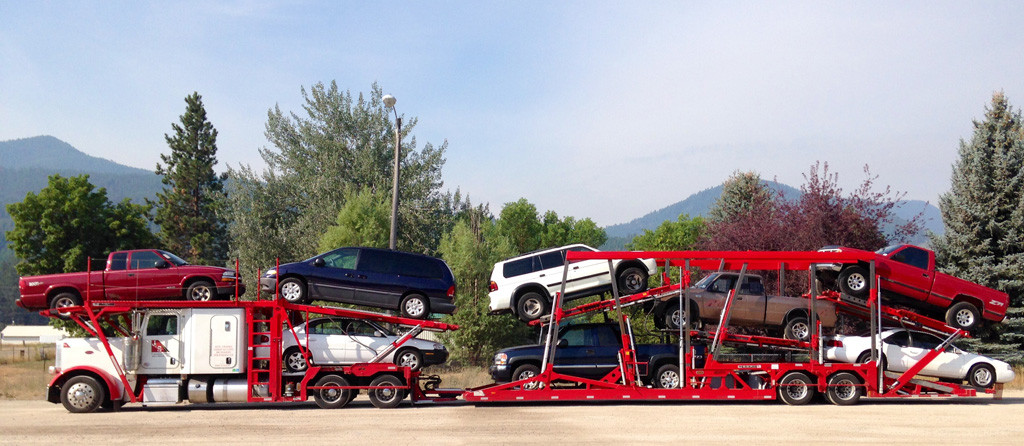 To avoid extra fees, you need to check all the details before making a deal.
Seasonal specialty. It can be surprising, but the transportation companies also have high and low seasons in regards to the customers' demand. Normally high season is summer, national holidays and some other periods depending on the states and directions. For example, a lot of Americans prefer to move to the South in autumn, therefore increasing demand and prices. If you can avoid these periods, your quota will be a couple hundreds of dollars lower.
Delivery type. There are two of them:

door-to-door transportation is the most convenient way, when your car will be picked up and delivered at the assigned spots. It may be your house, work, garage or a particular street. The only thing you always need to remember is that the truck is much more massive than your particular car and it may be just impossible for it to go through the narrow streets;
terminal-to-terminal. If we are talking about big transportation companies, usually they have ports or terminals in any big cities. In some cases, this type may be comfortable and essentially cheaper. For example, if you are living in a remote town or village, the carrier will take additional fee to go there. Choosing a terminal-to-terminal option also may save your waiting time.

Carrier's transport. You may also choose the truck for shipping the car:

open transport is much more common among customers. Your car is placed and fixed on a few-tier platform among the other vehicles. Obviously, in case of heavy rain or snow it all will directly affect the surface of the car and may cause some kind of damage. And even if such a damage may be covered by insurance, you will need to make a deep cleaning by yourself;
enclosed transportation. This is a favorite method for the owners of expensive sport or classic cars as it provides a tailored service and extra care from the side of the transportation company. Also, as low road clearance's cars cannot be transported with an open transport, it's the only way they can. Your vehicle will be placed inside the truck so you may don't think about the weather forecast at all. The only disadvantage of this transportation is a high price. Normally, an enclosed way will cost additional 40-60 percent to the basic price.

The distance. Obviously, with longer distance you will need to pay more. But there are some differences in cost per mile depending on the whole trip's distance. For example, you may be asked to pay about 1 USD per mile for short-distance transportation (up to 500 miles), while destination in 1,500-2,000 miles away will cost you already 0.5 USD per mile. This also must be taken into consideration when you are thinking about door-to-door or terminal-to-terminal delivery.
Waiting time. The sooner you want to get your car, the more you will be requested to pay. There is a so-called expedited price among many companies' offers which provide you faster service. Sometimes you may even apply for a rush or express delivery, and your car will be delivered within 1-2 days despite the locations. Such service may be quite costly, but unavoidable in some urgent situations.
Additional information
When you consider shipping for your car, the insurance is a must. Before making any deal or agreement you need to go into details within the transportation company's insurance policy: what is covered and what is not, the conditions and time. If you think it's not enough, you may also arrange additional insurance to be sure your car value will be covered.
Even if the price is very important, you also need to pay extra attention to the reputation of the transportation services' provider. To know more about its service, you can read some reviews from the recent customers not to be frustrated with long waiting time or inappropriate customer support.