Best jobs as a truck driver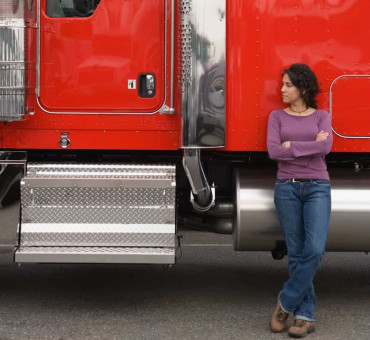 If you are planning to start your career as a trucker or doing this job for years and looking for an opportunity for growth (or even better salary), it's useful to be updated in regards to the most profitable and valuable positions. It will help you to move into the correct direction and to take maximum advantages.
Top positions
Considering the difficulty of 2020, some jobs were not so popular and in demand. Here we gathered the most recent information about which jobs for truck drivers are still on the top list and probably will always be popular.
Ice road truckers. This is one of the most dangerous jobs in the transportation industry and means driving on the iced roads and sometimes frozen lakes. Also, there are restrictions in regards to the season, as even in the coldest states there are only a few months when it's possible and allowed to go through frozen waters. On the other side it will not be a problem to stay without a job for long months as the payment for each trip like this is obviously high. If you are somehow interested in this specific job as a truck driver, you need to have enough experience, qualifications and skills -that is why it's not so easy to get this position.
HazMat. Here we talk about delivery of dangerous materials and liquids. Taking into consideration all the difficulties and features of this type of work, it's not surprising that the qualification of such truckers is different. The candidate must have a CDL Class C certificate with special endorsement. Interesting, that some employers cover the payment for getting this hazardous materials' endorsement in case they are interested in a particular driver.
Tanker drivers. This type of the jobs within truck driving differs from the previous one despite the fact that many dangerous liquids are delivered by tankers. The reason is that tanker drivers may also deal with water, for example, but considering difficulties of transportation process the payment for this type of transportation is still pretty high. Here we also may speak about the necessity of the endorsements, but they are fully depending on the particular size of the vehicle you are planning to drive.
Luxury service. Mainly, owners of the most expensive sport and vintage cars are ready to pay much more just to be sure that their property will be handled in the most tailored and exclusive way. Such cars are often being represented at various shows and advertisements so may need to be moved from state to state. It's a great opportunity for making a permanent contract with such clients which may lead to great earnings.
Team work. Normally the driver is allowed to drive a truck for not more than 12 hours per day (which guarantee safer delivery). To make the process faster, especially in regards to the long-distance trips, many companies arrange a team driving when one driver can take a rest while the second is working without additional stops. Of course, there are still regulations in regards to the necessary stops for the truck itself.
Walmart. It's commonly known that jobs in driving trucks at this company is significantly higher paid than in ordinary ones. The reason is that Walmart doesn't use the service of trucking companies but hire its own private fleet. And to attract individual truckers it indeed provides competitive salaries.
Dealing with oversized loadings. Such a unique service definitely will require from the trucker extra knowledge and skills aside with the appropriate experience. This job is pretty hard and may cause essential difficulties and obstacles, but all these extra efforts are paid.
Ownership. This is kind of a small business when a person (more often a family or a small group of people) own a couple of trucks and trailers and provide the transportation services to others. In this case there is no mediator and all the profit goes directly to the operator. The only thing you need to do before starting such operations is to check local laws which regulate this type of activity.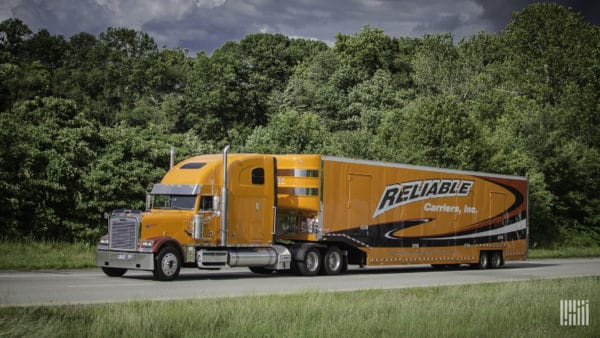 Salary
Every company is different and there are no strict regulations in regards to the minimum salary and other conditions. Jobs for a truck driver also significantly vary depending on the risks and the qualification required.
Considering the top list of the trucker's jobs, the annual salary can reach up to 60,000 USD. In regards to the ice road drivers it should be also mentioned that despite quite a short working period in 3 months, during these months the driver can earn up to 40,000 USD, which is pretty enough for the whole year.
Before taking a job, every candidate must carefully and attentively go through the contract as there may be some important details. For example, a high salary can be caused by the necessity to cover all the fuel expenses on the road. Knowing how long such trips can be may make the offer is not that attractive.
It's never too late to change your life, especially in regards to the career. If you are an experienced trucker but not satisfied with the current situation at work, you may always take an additional course and to get endorsement or certificate which will significantly widen your career opportunities.