As seasons change, so does truck maintenance: Here's how to prep your fleet for cooler temps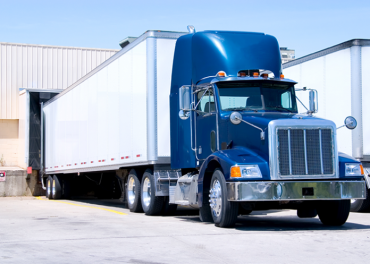 Leaves have started to turn in many parts of the country – the first visual indicator that cooler temperatures are on the way – and it won't be long before the crisp autumn air gives way to Old Man Winter.
Seasonal changes bring with them changes in driving conditions, placing a different emphasis on truck maintenance.
For at least the last six months, the primary function of the truck's coolant system has been to keep engine temperatures down, but soon its anti-freeze properties will be just as important. A properly maintained coolant system also has a positive impact on the truck's heating system.
Similarly, the health of the truck's air system – which is used for non-braking functions like automated manual transmissions, advanced driver assistance systems and other safety systems and emissions controls – can impact the functionality of a broad range of components. Rich Nagel, director of marketing and customer solutions for air charging at Bendix, said keeping the pneumatic system's air clean and dry has taken on greater importance.
Engine oil sampling provides breakdown early warnings
In addition to taking a closer look at engine health, an oil sampling program can lead to longer drain intervals, which reduces costs and frees ...
"It's that 'dry' part that becomes even more crucial in lower temperatures," he said.
When the compressor is charging, moisture in the outside air is drawn in. The air dryer's job is to prevent that moisture and other contaminants from getting into the system.
"If the dryer fails to do this, moisture can condense inside the air tanks and find its way even deeper into the system," Nagel said. "This presents problems at any temperature, but when it's cold out, that condensation can freeze, increasing the odds of malfunctions in brakes and valves throughout the vehicle."
Annually replacing the air dryer cartridge in the fall, as temps start to drop, Nagel said is good preventive maintenance, especially in cold climates or on trucks that use higher volumes of air, like vocational trucks.
"It is also a good opportunity to inspect the purge valve and heater/wiring harness as well as a visual inspection for excess corrosion on the dryer," he added.
Bendix recommends using OE cartridges.
"There are a lot of aftermarket products available, and not all are made with the most effective moisture-removing desiccant, and you don't want to risk compromising the system's ability to provide adequate winter protection," Nagel said, noting Bendix also advises the use of oil-coalescing cartridges, since the oil aerosols passed into the system by the compressor can be particularly harmful to air systems, deteriorating seals and contributing to premature damage of other components.
Number of OOS violations is mind-boggling
Nearly 18% of all the trucks inspected just four months ago were unfit to be on the road.
Coolant and water aren't the only fluids that need cold weather consideration. The lubrication of engine components is crucial throughout the year but in colder weather, trucking operations are exposed to conditions that put equipment under more stress, which can have a detrimental impact on the engine's wear rate, says Petro-Canada Lubricants Senior Technical Services Advisor Ron LeBlanc said
"In cold conditions, the lubricant's viscosity is affected as it takes longer to warm up, and when temperatures drop into the 'critical' zone of the lubricant's operating range, the lubricant can stiffen or become overly viscous," he said. "This can have a significant impact on engine hardware, and if lubrication flow is negatively impacted the engine could seize up or fail."
For fleet owners and operators working in colder environments, LeBlanc recommended a lower viscosity oil that can maintain its flow in lower temperatures.
"By using the lower viscosity grades accepted by the OEM ambient temperature requirements, the engine will remain lubricated and operate with improved efficiency," he said.