CVSA's Roadcheck Moved to Early September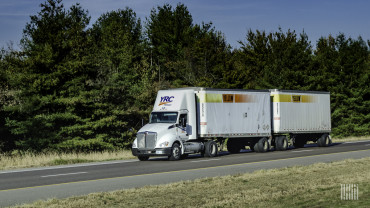 After postponing this year's International Roadcheck in March due to COVID-19, the Commercial Vehicle Safety Alliance (CVSA) has now rescheduled it for September 9-11.
During the 72-hour high-volume, high-visibility inspection and enforcement initiative in Canada, Mexico and the U.S., law enforcement personnel will inspect commercial motor vehicles for compliance with federal regulations and out-of-service criteria to identify violations. This year's focus is on the driver requirements component of a roadside inspection.
"Although the coronavirus pandemic, understandably, shifted priorities and personnel during the spring, the commercial motor vehicle law enforcement community has reasserted its focus on the roadside inspection program and enforcement duties," said CVSA President Sgt. John Samis of the Delaware State Police. "Jurisdictions are nearly back to their pre-pandemic capacity with a strengthened concentration on identifying and removing unfit vehicles and drivers from our roadways using federal safety standards and the out-of-service criteria."
According to Federal Motor Carrier Safety Administration data, of the approximately 3.36 million inspections conducted in 2019, 952,938 driver violations were discovered, of which 199,722 were out-of-service conditions.