Brief look at transport services for a cars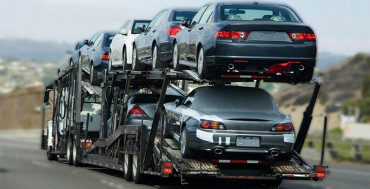 Within a full variety of the cars' transportation services, it's important to have an opportunity to choose what you are interested in with the possibility to avoid unnecessary expenses. Luckily, nowadays it's pretty easy and you only need to have some basic understanding in regards to the services types.
Open or enclosed transporter
This is the basic variation and in most cases car transporting services of any company include both of them.
Open transport is very popular because of the attractive price. Your vehicle will be simply placed on a special open platform and, of course, will be fixed with ties. Normally, the capacity of the open transport is much higher than the enclosed version, meaning the driver will be able to take more orders and to cover more locations.

Obviously, choosing the open transport cars' service, you should expect that on the way your car will be affected by different weather conditions, especially if we are talking about the delivery across the whole country. Birds and insects as well as dust should also be taken into consideration when making a choice. Of course, if you get used to keeping your car outside and it doesn't have a great value, it can become a good opportunity to save some additional hundreds of dollars. Otherwise, you should consider an enclosed transport.

During an enclosed car transporter service your vehicle will be placed inside the trailer. Some companies also provide a cheaper version when your car will only have a coverage, or a tent. In both variants here we are talking about a good protection from all the external influences. The additional benefit of the trailer version is that here your car will be safe also from vandalism. This feature is especially important in case of long-distance trips when the driver will need to make stops for a lodgment at night.
Usually, you need to pay for such a secure and comfortable way of transportation. Considering that the maximum capacity here is just six cars, it is not surprising that a quota per car will be higher in comparison with a huge open platform. That is why a price for the car transportation service here will be up to 60 percent higher.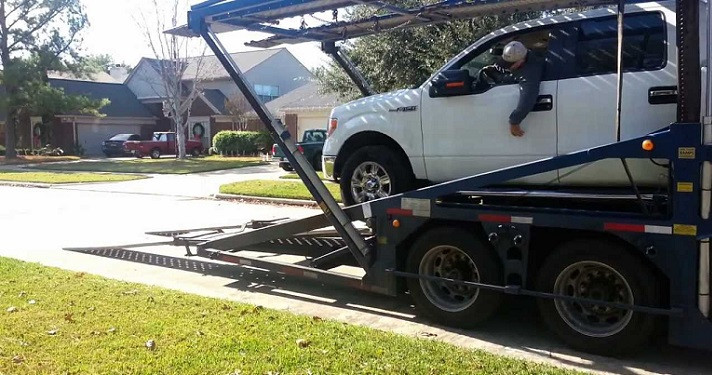 Original and final destinations
First of all, when considering different locations, you should understand that the quota per mile can change depending on the distance of the route. The shorter the distance, the more expensive will be quota per mile. For example, in case of a short trip less than 500 miles, you should expect to pay 1 USD per mile. The same time delivery for more than 1,500 miles will take you already 0,60 USD per mile. That is why longer distance does not always mean more expensive.
In this regard terminal-to-terminal delivery is not always the best option. Additional inconvenience here is caused by the necessity to deliver your car to and from the transportation company's terminals or ports, meaning spending additional time and money for the fuel.
Door-to-door delivery is much more convenient as you can choose by yourself where you want your car to be picked up and dropped off. The only restriction here is that you need to make sure that a big carrier's truck will be able and allowed to have access to the appropriate spots. Thus, in many big cities there are quite strict limitations about the weight and the size of the vehicle to pass the streets. In this case there is still no need to apply for the first delivery option – you can just choose more appropriate spots.
The car itself
Obviously, the service to transport a car will depend on the size and the weight of your vehicle. The delivery of a minivan will cost you more than a traditional sedan. The reason for this is, again, the capacity of the carrier: if the weight of your car will not allow you to add another vehicle on the truck you will be requested to pay more to compensate for the losses.
On the other hand, exclusive cars require extra attention, especially if we are talking about sports or classic cars with value of more than 100,000 USD. Here the driver will need to spend extra time and skills to make sure the car will be delivered in the safest and the most efficient way. Such a car transport service also may cost you more than in case of ordinary cars.
Insurance
The basic insurance is normally already included in the quota. Different companies have different insurance policies and it's up to you to go through all the details in advance. The traditional coverage in case of transportation car services include 75,000-100,000 USD but even if you are satisfied with the sum of the coverage, you also need to consider the cases in which it's applicable. In case you have a very expensive and valuable car, it makes sense to purchase additional insurance with extended coverage.
Additional tips
If you are looking for a car's delivery service in case of moving to a new house, you can check the possibilities with the moving company itself. In some cases, they also provide the car's transportation service together with personal belongings and furniture. It can become much cheaper for you in comparison with a separate company.
It's better to apply for the service directly through the carrier and not with a broker. It will save you time and will allow you to avoid any misunderstanding or delays which can be caused by the third-party influence.
Finally, there is no better resource of the information than reviews of the recent clients. That's how you can be sure that you are making the right choice of the transportation company and will get a good service.