Main sources for hiring truck drivers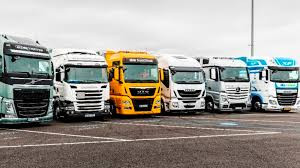 It can become quite challenging for the company to hire truck drivers. You need to know where to look for them to make sure the choice is good enough. Here are some sources that may help you in this.
Social media
Surprisingly, almost every sphere of our life is now connected with social networks. It can be a special group of Facebook or profile on LinkedIn – you can find truck drivers looking for hire almost everywhere. And the more personal contacts you have, the easier to make such a search. Another option is to create your own group or tweet announcing the hiring process. You can even hire a specialist to create more attractive and "selling" posts. It's a great opportunity to save money on professional advertisements.
SEO
Google Analytics will help you to use most common keywords on your websites, news and posts online. That is called Search Engine Optimization. Basically, most people nowadays are still looking for new job opportunities with help of Google just by typing the request. The idea of SEO is creating a content which will appear at the top of the results. The process of how it works in detail is quite difficult for ordinary people, that is why Google Analytics became so popular and widespread.
It's always more than welcomed to create a separate department of the company (especially a big one) to handle SEO optimization and making your website more attractive from the search perspective. That's how you can get the attention of potential employees and easily find an appropriate truck driver for hire.
Landing page
If your company has a website, it's highly recommended to add a specific page with job offers. Also, it can be a link to a separate career-oriented website. It's a great opportunity to make the recruiting process more standardized and easier to handle. With placing a specific application form you can check at the very beginning which candidates may fit and which are totally inappropriate according to your particular requirements. Normally this application is made online, so the applicant just fills it and clicks on the "Submit" button.
Quite a common mistake here is that an employer doesn't do anything to promote the company and show up all the benefits it can provide. It must be a mutual benefit both for the employer and potential employee, and not only for the one side.
Pay-Per-Click
If you need to hire a truck driver urgently and you can afford some budget for this, Pay-Per-Click service can save you a lot of time. The idea is that you pay for keeping your website or advertisements at the top of search results. Actually, you pay only in case somebody clicks on it which potentially can bring you a new employee. The main issue in this case is to create the most attractive content, so the person will not only click but also be interested in the job offer.
This type of getting new employees goes hand by hand with SEO. Actually, that is how you can leverage it.
An additional advantage of the Pay-Per-Click technique is that you may also check if the advertisement works or not as you can see how many clicks you have. Also, after implementation of some changes you may check if they work or not.
Job Boards
There are a huge number of specific websites gathering the posts of job seekers and assisting in hiring a truck driver process. You can go through dozens of profiles daily until you find a good candidate. Examples of such job boards are Indeed, Jooble and others.
Additionally, the chances to find new employees will significantly raise if the company will create its own offers. Normally, such online platforms work from both sides – offers and demands. In some cases, posting a job offer may be for extra charge so the employer needs to carefully consider the rationality of such investments.
Recruiter
Finally, you may forward the truck driver hiring process to the professional for some fee. You just need to make sure that some experienced driver will attend the final interview as the recruiter may not know all the specific features of driving a truck. In this case he may ask ordinary questions in regards to the background, experience, personal characteristics and so on, while the current employee may check theoretical and practical knowledge of the candidate. Considering the specificity of this job it's highly popular to keep a practical interview, when the successful candidate demonstrates his driving skills.
These are just a few examples of how to find a great truck driver to hire. You may also use personal recommendation, CDL scan website and many other ways. The most important thing is that they would really work.
Actually, CDL scan should be considered as a unique possibility to get real reviews and feedbacks from customers and former employers in regards to a person's driving manner and professional attitude. This source of information is free of charge and must be implemented in every hiring process.