Defining a real carrier ( car transport no brokers )
When you need to transport your car across the United States, the first thing you need to do is to find an appropriate transportation company which will help you to make the whole process smoother and more effective. But not every transportation company will perform the service on its own – there are a lot of companies which are acting only like a third-party (which is still can be very helpful for you, especially if you have never dealt with the car's transportation before.
On the other hand, some people strictly prefer to work only with car transport carriers and not brokers.
Here we will provide you with the basic information about who is who and how to make sure you choose car transporters that are not brokers.
Carrier
When looking for a car transport company not brokers, you need a so-called transportation carrier. It's a company that performs all the transportation services on its own, without any additional help (except the insurance company). Such a company has and uses its own fleet of trucks as well as the truck drivers. Therefore, you can be in touch exactly with the carrier who will arrange your car's shipping which will allow you to avoid any misunderstanding or delays in replies. The same, if you will have some issues upon the delivery, a non-broker car transport company will be able to deal with it much faster than any third party. And you will always have only one company to blame if there is something wrong.
As was mentioned above, any non-broker car transport company works with a particular insurance company, and in the overwhelming majority of cases the insurance is already included into the main quote. There is a big range of the insurance coverages you can meet in this sphere, starting from 50,000 dollars and ending with up to 2 million of dollars, which is especially applicable in case of big or expensive vehicles.
Also, if you are dealing with a real car transport and no brokers company, you can easily check all the necessary information about it online. The certification, the background as well as various reviews from recent clients will help you to get a better understanding of the trustworthiness of this particular transporter you are going to deal with.
Broker
If you have ever dealt with a travel agency, a transportation broker is a kind of this service. They have a wide network of different providers of this particular service and can easily get for you the best deal. The best in this case means for an appropriate route within an appropriate time and for an appropriate price. If you look for the service of car transport no broker company, you may spend a lot of time only doing research while the broker will easily do it for you in the shortest period of time.
To get a better understanding of how brokers work and why some car's drivers really prefer to deal with a car transport direct and not broker service we will give you the idea of the working process of the transportation middleman.
First of all, they are getting the basic information from you about the original and final destinations, the estimated pick-up date, the method of the transportation you prefer and, of course, some data about your particular vehicle's parameters. After that you provide them with the information about the budget you are able to spend for the delivery process.
This price you mentioned is what the transportation broker will get at the end. But as he doesn't have its own trucks and opportunities to transport your car, they will need to go through the list of the potential carriers searching for the lowest price. The price of the carrier is what he will need to pay to the carrier from the sum you will pay him. Therefore, the cheapest option is better.
That is why many car's owners don't want to deal with brokers as they cannot be sure that the cheapest deal they will get will be good enough for that money they spent.
One more advantage of the car transport with not a broker is that you cannot get any information about the particular carrier unless it's in front of your door. Obviously, the overwhelming majority of the brokers will not provide the clients with details about the carrier as the clients can go directly to them and the broker therefore will lose money. But for the car's owners is not a good idea unless they are sure that this particular transportation broker has a very good reputation and very reliable list of the carriers.
If there will be any insurance case, you may be confused about whom exactly you will need to discuss – with the company that you dealt with all the time or with a specific carrier who physically performed the job. This and many other specific questions can arise in case you have a middleman.
The main advice in this regard is to carefully check the contract you are signing as you are signing it with the particular carrier and not the broker.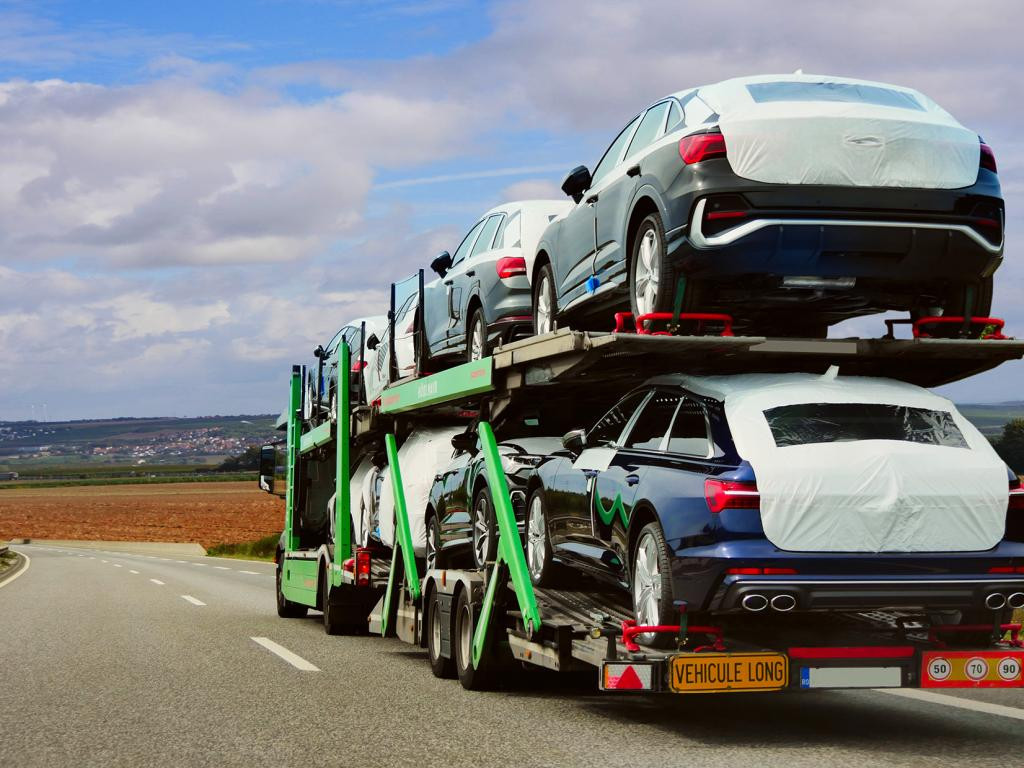 How to distinguish one from another
The best and the most reliable way to check if the transportation company is a broker or a direct carrier is to check an official website of the Federal Motor Carrier Safety Administration. On this website you just need to insert the name of the transportation company you are interested in, and in Entity Type paragraph you will find the word "carrier" or "broker".
Another easy way is just to ask. In most cases, nowadays transportation companies are really caring about their reputation and will tell you the truth. To make sure, you can also ask the same upon the pick-up service.
One more method is to check the reviews. People like to share their experience and its details, so you can just easily google the company's name and check its rating.
One good example of the carrier is Intercity Lines. It has a fleet of fully equipped and reliable trucks, mostly for the enclosed transportation which makes this carrier a great choice for the owners or more expensive sports and classic cars. The reviews in regards to this particular company are positive, underlining a perfect customer service and personalization during the car's delivery process.
Another variant is Horseless Carriage which specializes in classic and exotic car's delivery across the country and is considered as a family-owned business.
Transportation broker is not a bad idea. But you need to carefully consider all the weaknesses mentioned and to be more careful when making a deal.