Carriers flock to cash-strapped government loan program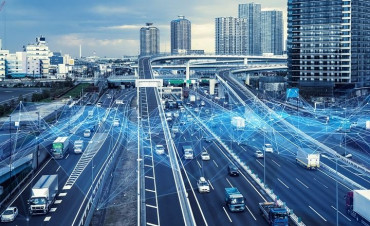 More than 80% of fleets surveyed last week said they have seen a decrease in freight levels since the coronavirus pandemic hit the U.S. in early March, with more than half (56%) reporting a significant decrease. Fleets are split on whether there's more ground to lose, however, with just more than half (55%) saying they expect freight levels to remain the same or increase in the next 30 days, and 45% reporting they expect freight to decrease in that time. This survey data is based on 232 fleet respondents, ranging in size from 10 trucks to those with more than 1,000.
The Trump Administration last week approved an additional $320 billion in payroll protection program (PPP) funds after the first round – nearly $350 billion – ran out earlier this month in less than two weeks.
Intended to blunt the economic impact from the spread of the COVID-19 coronavirus, the funds provided financial support to certain employers who haven't turned employees out through furloughs or layoffs.
The Coronavirus Aid, Relief and Economic Security (CARES) Act has been a sight for sore eyes for carriers battered for nearly two months by declining freight volumes and spiraling rates. Nearly 70% of fleets responding to a weekly CCJ survey that measures the coronavirus' impact on motor carriers have applied for CARES Act monies. The majority have enjoyed some success with 39% of all respondents saying they had been approved for a PPP loan versus only 5% that were denied.
"We were approved but there were not any funds left," wrote a for-hire carrier with fewer than 25 trucks. A for-hire carrier with up to 50 trucks based in the Pacific Northwest noted they had been approved but ultimately returned the funds.
Of the more 232 fleets surveyed by CCJ last week, nearly 70% said they had applied for the Payroll Protection Program bridge loans available from the Small Business Administration, with 40% of all respondents saying they were approved to receive a PPP loan.
Another 25% didn't know their fate as of late last week, but had applied for PPP relief. Many of those carriers found the process clunky and hampered by banks that couldn't handle the tidal wave of applications – drags on the process that couldn't shuffle their requests to the front of the line before the money ran out.
"Even though SBA states we can include 1099s, our bank came back and said 1099s were not allowed," penned a carrier respondent. "Due to the nature of our business, most of those who work with us are independent contractors. Basically, we've been screwed over by our bank."
"No money left when my bank processed the application," added another.
The total number of carriers reporting a decrease in load volume last week stood for the second consecutive week at 83%, and the number reporting an increase jumped 2%. The number of smaller carriers – those with up to 100 power units – reporting an increase in freight climbed 4%.
Specialized carriers to-date have found the harshest conditions as manufacturing shutdowns drag on and discretionary spending rests at a near-halt.
"We are an auto transport carrier running about 7% of April 2019," wrote a for-hire carrier with up to 50 trucks. A fuel transporter with up to 250 trucks added in states with stay-at-home directives, "volumes are down 40-50%. Other states down 25-35%."
A quarter of all respondents reported that last week was their worst week ever for business.
American Transportation Research Institute (ATRI) data shows a spike in initial truck activity from early February into March in six of the most heavily trafficked states as consumer demand soared for non-perishable food, paper products and medical supplies. But those loads bottomed out into mid- and late-April.
Truck activity in California is now down 8.3% from early February, according to ATRI. Truck activity in Florida, Illinois and New York spiked the week of March 8, but is now down on average more than 10% from Feb. 9. In Pennsylvania and Washington, truck activity spiked during the week of March 15, but is now down by an average of nearly 9% from Feb. 9.
However, there are signs that we are entering some measure of normal as truck activity in New York, one of the earliest states to experience a large volume of COVID cases, saw uptick during the week of April 12. Respondents to CCJ's fifth weekly survey see that bump as the beginning of the recovery as 25% expect freight volumes to increase over the next 30 days – an increase of 9% over the week before. The number of carriers expecting freight volumes to fall through mid-May slid 6%.
Rates have been a hot topic in all five of CCJ's weekly surveys and carriers noted last week many spot loads paid $1 per mile or less.
The displacement of the trucking labor force continued last week with 6% more fleets reporting a decrease driver count (5%) and non-driver personnel (1%).
While fewer carriers noted overall business conditions for the week ending April 25 as their "worst week ever," last week scored incrementally lower (3.43, where 1 is the worst week ever and 10 is the best week ever), than the 3.51 posted the week before. This number has dropped each week of the survey.