Best truckers' songs which are making your trip perfect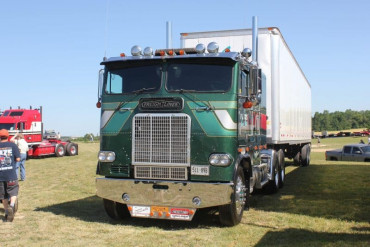 Working as a truck driver requires attention and concentration. But after a few hours it can be difficult to keep the interest on the road, especially if the view around is staying the same for long miles. That's why songs for truckers are so popular.
Of course, every person has his own preferences in music and can choose to listen to their favorite band all the way. But for those who cannot decide there are even special albums prepared for the road trip.
What makes these songs different
There are some hallmarks why some music is becoming more popular and beloved by drivers than other:
The meaning. Songs about truckers themselves are definitely one of the most obvious examples. Driving a truck for many hours in uninhabited regions can make a driver feel lonely and isolated. Listening to songs about trucking will help to remind that there are a lot of people across the country who are feeling the same. Also, it's not surprising that drivers spend too much time separated with a family. A truckers' song on this topic also can become one of the favorite one;
The beat. Most of the trucking songs have lively, active and sometimes even a little bit aggressive rhythm which not only create a great mood for a day, but also helps to avoid sleepiness. Many drivers will agree that after hours of working only this kind of music allows to keep energy and power for the rest of the day;
The style. According to the research, in the U.S. most drivers give preference to a country or a rock style of music.
One more additional benefit of having truck driving songs in your list is a possibility to make friends at the truck stops or at least to have some common themes to discuss and share the opinion. It's a helpful tool for a long trip, especially if it covers other states and even countries.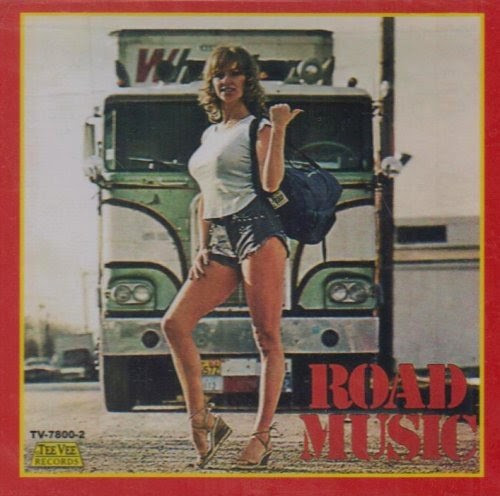 Most common examples
Beside the fact that there are full albums of the trucker songs existing nowadays, most drivers prefer to compile their own list with the favorite ones. Here we chose 10 the best ones as per American drivers' opinion:
"Roll On (Eighteen Wheeler)", narrating about a man far away from home and daily calling his family;
"Eighteen Wheels and a Dozen Roses", a truly classic trucking song, also being widely used at various events, especially in regards to the upcoming retirement of a beloved colleague-driver. Basically, that what this song is about – planning a beautiful life after handing the job over to younger drivers;
"On the Road Again". This truck driver song is distinguished from others on the list as it's not related to a trucking theme itself but still proving with on-road mood. This music became so beloved among the Americans that its singer, Willie Nelson, got a Grammy award;
"Truck Driving Man". This song has a variety of versions depending on who is performing, so you can always make a choice of preferable rhythm and style;
"Truck Yeah", one of the most modern truck drivers' songs. The accent here is not on the story-telling but on the mood it's creating. It's a great accompaniment to start a new day;
"Six Days on the Road", particularly the version of Dave Dudley. In contrast with the previous one, this composition is one of the oldest trucker songs. Maybe not every driver loves it, but definitely each one knows it;
"Eastbound and Down", most known by the old American road-movie "Smokey and the Bandit". It's not surprising that this song is essentially important for those who was dreaming about trucker's job when was a boy and watched it for the first time;
"Convoy", a trucker song with a rebellious spirit. The specific feature of this musical masterpiece is the usage of driver's slang. Thus, it also can be used by new drivers to get a common knowledge for future job;
"I've Been Everywhere", a famous song for trucking by Johnny Cash. Hearing the names of familiar states you just passed by is giving an amazing feeling of the unity with the singer and the song itself;
"Mama Knows the Highway". This example is pretty specific but definitely represents the best truck driver song for women.
With time more and more new music for trucking will be created. But these songs together with a lot of other classic versions will never be replaced or forgotten.