Variety of the auto transporting services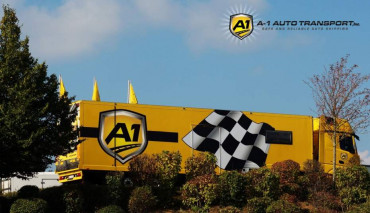 Earlier or later many of us will face the necessity of applying for the car transportation service. For example, if you buy a new car from the salon in another state you definitely will need to think about the options. Going there by yourself can cost you an essential sum of money together with obvious wasting of time.
To get a better understanding about what transportation car services are and which one to choose in your particular case the information below can be very useful.
Type of the requested auto transport services
If you visit one of the transportation companies' websites, in an overwhelming number of cases the first price you see will be for an open transportation. This is the most common way to deliver your personal vehicle from point A to point B as it's quicker and cheaper. Your car will be placed and fixed on the few-tier platform among the other vehicles. Obviously, upon arrival, especially after long-distance trips, it will be covered with dirt, dust and other weather consequences. Considering high competition between providers of such car transportation services, some companies provide free washing upon arrival.
In case of more valuable cars the owner may consider enclosed transportation, which also may be of two types:
A soft-sided car transportation service is aimed to protect the vehicle from weather conditions, small rocks and stones ricocheting from the road, insects and birds on the way. The vehicle is placed into the truck and covered with vinyl or canvas;
A hard-sided transportation is much more reliable and trustworthy. Your car will be protected not only from the weather conditions, but also from the thief. Despite the strong insurance policy, it hardly can be accepted by the client to experience any kind of vandalism which is unfortunately so widespread nowadays.
After choosing an appropriate way you wish your vehicle to be transported you also have choice in regards to the destinations. Obviously, most common practice is a door-to-door transportation car service. You choose the particular spots where your car must be picked up and dropped off (your house, office, garage etc.). The only important detail in here is to make sure that a massive truck will be able to reach these destinations. For example, there are some restrictions in big cities in regards to such kind of transport and you may need to find a more realistic place.
If you are more interested in saving some additional hundreds of dollars, you may consider terminal-to-terminal transportation. Luckily, big carriers have terminals, offices or ports at almost every state so it can not be inconvenient to arrange. You just will need to drop off and pick up your car on your own keeping in mind that for extra days there is some fee. On the other side, such service may be quite convenient for those who are moving to a new house and actually need some place to keep a car for a while. This service is especially popular in case of remote destinations as the transporter may require quite a significant additional payment for making a loop.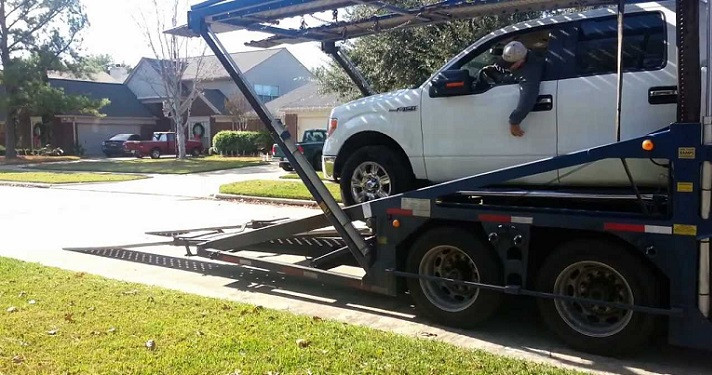 This is just the basic car transportation services, but of course there are much more. Thus, luxury car's owners got used to paying for extra care during the delivery. There are also different types of insurance you may apply for. Normal insurance is usually already included in the quota, but you always need to check the details.
To make the deal more beneficial, it's highly recommended to arrange the car's transportation in advance. You will get the better price and the carrier will get a great opportunity to schedule the routes in advance in the most efficient way. Seasonal character of this sphere also needs to be taken into consideration. Applying for this service in summertime may cause additional 200-300 dollars spending in comparison with winter as it's a high season. Making a pre-arrangement will help you to discuss with the carrier the better period for executing the delivery, especially if you can afford to wait.
Finally, transportation itself across the country may take up to a month depending on the routes and many other factors. You must agree that not everybody can feel comfortable without a personal car for so long, especially considering that most people live and work within a couple of hours drive distance. In case of urgency, you may always apply for an expedited service. The more money you are ready to pay, the sooner you will get a car. Some express transportation services can make the delivery happen even within 24 hours, but of course this will cost you a pretty large amount of money.