How to use auto transport reviews effectively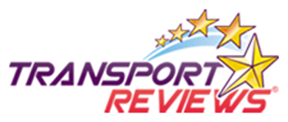 It can be challenging to choose from the first sight a company you would like to deal with. Especially in regards to a new sphere or service you are looking for. And considering a great number of competitors in any sphere of life.
If you are looking for a car transportation service, reviews may become the most influential criteria. If in other cases you can ask for advice from friends or even use your own one experience, here it can occur that none of your acquaintances have ever taken advantage of this service.
Sources of information
Some of the huge companies have a separate section on their websites where customers can leave feedback after carrier service was provided. But to do so, a company should be assured that it will have more positive car transportation reviews, otherwise it will cause very bad advertising.
In most cases there are some online platforms gathering "ship a car" direct reviews in real time. For example, one of the most popular among potential customers is transportreviews.com. Here you can find almost every popular (and not too much) carrier company with appropriate opinions of the recent clients.
To be more transparent, there is a function of making a claim in case a company suspects a fake transportation review. Unfortunately, not every competitor is fair enough and such cases happen from time to time. That is why you should not believe a particular single review and consider all the company rates overall.
Beside websites with reviews, you can also find some segment analysis provided by the researchers. There is a regular update in regards to the best carriers based on their availability, quotas, additional services and, of course, satisfaction of the clients.
Among the best carriers nowadays we can name AmeriFreight Car Shipping, Montway Auto Transport, Ultimate Transport 123, Ship a Car Direct and others. But it's always better to check the rating list online.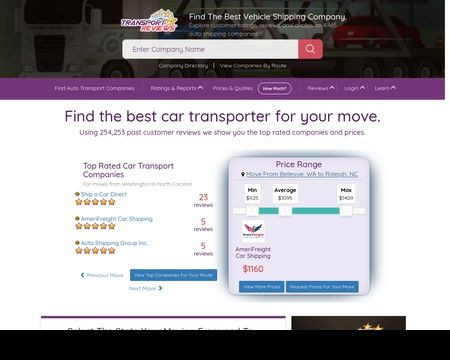 Reading the rating
When you see a company rating of, for example, 4.5 of 5.0 it sounds pretty good, doesn't it? In most cases it does, but you definitely need to pay special attention to these criteria of the ship car direct reviews:
A number of car ship reviews. Of course, if you see that there are around 200-300 feedbacks with such a good average rate it makes the company much more reliable and trustworthy. Especially in comparison with that one which has up to 10 reviews only;
Check the most recent ship car reviews. It may occur that a company has a very long history and at the beginning provided outstanding service to all the customers (probably having a rating close to 5.0), but recently everything has changed and there are only negative opinions. In this case it's quite easy to get into trap of the overall rating and become only of those dissatisfied clients;
The content. Some of the reviews are quite subjective and don't actually cover the service provided. For example, a person could have bad weather conditions causing a small delay which made him unhappy but there is nothing about the company's quality of service. Unfortunately, such feedbacks may also influence the overall rate and therefore the reputation of the carrier.
If you do not have enough time for detailed checks and would like to ship your car now, recent reviews will always help you to make a better choice. Some websites provide you with top 5, 10 or 20 carriers across the country according to these reviews, so it will take just a few minutes to choose the most appropriate one in your particular case.
Finally, to contribute to the idea of customer's experience sharing, it's highly appreciated if you also leave an auto transporter's review at any convenient site.