Reasons to choose covered cars transport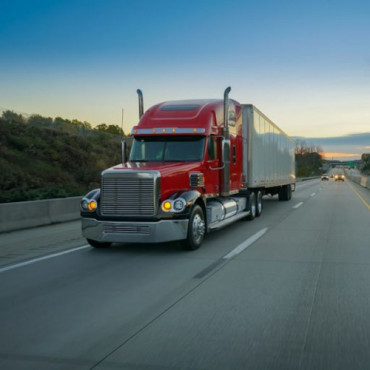 What is a covered car transport service?
Covered car transport service is a method used for cars that need protection inside an enclosed trailer. Covered trailers are smaller and can't accommodate as many vehicles as an open trailer. On average, only 2-3 cars can be transported at once. A covered car transporter tends to cost double that of open carriers, so this shipping method is less popular among consumers unless they have luxury cars that need more security. The open car shipping method is also quicker, as open car trailers are more common than enclosed car carriers and require less stops during transport. Covered car transporters provide the automobile extra protection and care while assuring the owner's peace of mind the car will be transported without any worries. Whether choosing a hauler with room to stack 6 cars or a two-car non-stacking carrier, you can rest assured your vehicle will come back to you in the exact same condition you left it in. The four walls of the hauler protect the vehicle from damage during the trip. Plus, the soft strap tie downs are gentle on your precious cargo.
The benefits of using covered transport for cars
Some customers are better suited to an enclosed shipment option. It may be best to think of enclosed vehicle transport as a first-class air travel ticket. You may not exit the plane first, but the journey is quieter, smoother, and less stressful. Let's dive into what advantages enclosed car transport can offer and why it may be worth the extra expense.
Maximum protection for expensive vehicles
So, you see, there are several factors to be considered when hiring an enclosed transport. To recap, here are the benefits of using covered car transport. Covered auto transport provides maximum protection for your automobile. Sometimes, weather can suddenly change and thus affect the safe and damage-free transport of your car. If you want to transport high end autos, then you would better hire an enclosed car carrier. Hard 4 wall protection adds to the overall protection of the vehicle. This type of shipping service is greatly recommended when you are shipping a vintage car, sports car, luxury boats and all kinds of high end vehicles.
Quotes and delivery time
Arranging an enclosed auto transport requires more time to plan and execute. There is less availability when it comes to booking an enclosed car carrier and so you should plan more time to complete the job. Another consideration to have in mind is that shipping a car in an enclosed trailer could cost twice as much as the open auto transport. To better budget your vehicle delivery, you need to require a custom quote to find what would be the costs associated with covered car transporter hire.
Covered car transport cost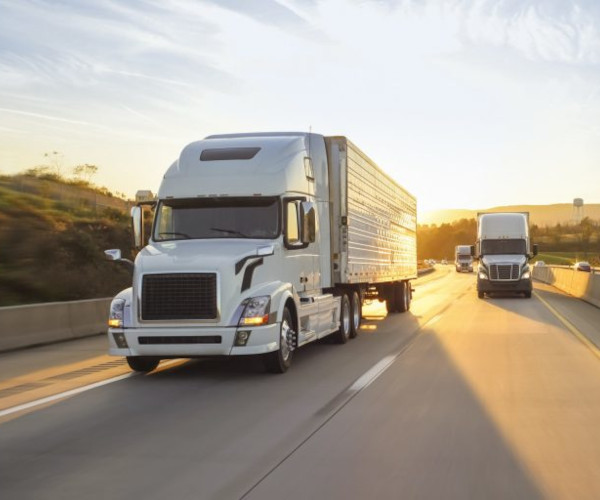 Insurance coverage is higher when supercars, exotic vehicles or classic cars are transported on an enclosed car carrier. So, it can significantly affect your final covered car transport quote. And, we have unparalleled requirements when it comes to that type of transport. Enclosed car transport incurs higher costs in order to guarantee protection against weather and road debris. Enclosed auto transporters use advanced trailers which have either a soft or a hard cover that encloses your vehicle completely. Enclosed car trailers usually carry between 3 and 6 vehicles.
Regular checks
Despite lacking the enclosure, the driver will be able to check on the cars' condition with one glance at any point in the journey. This means early detection of potential issues like leaks or damage to the vehicle.
Expedited covered car transport
If you are looking to ship your car very fast, with a short notice, to expedite shipping, we deploy our smaller car carrier trailers. The latter are much faster and can accommodate up to two vehicles. Supercars and modified vehicles that have low ground clearance require special handling. That is why a car shipping company usually utilizes a hard-side hydraulic lift gate. The lift gate is basically a platform which facilitates the process of loading. Once the car is safely loaded, the driver straps the vehicle down using some soft straps.
Specialized services from a covered car transport company
If your car is not a standard shape or size, it is likely your best choice. Specialized services are also more convenient as they can be arranged to pick up the car from almost any location around your schedule. We can also move your office storage or other furniture. Taking your expensive car to an industrial area of town for transport may not be as safe. Some vehicles are designated for the race track and shouldn't be driven around a city or town.
Types of covered transport car
Enclosed carriers come in a few varieties with regard to structure. Hard-sided, soft-sided, multi-car, single, or two-car trailers are all possibilities. Multi-car trailers are the cheapest and can take up to seven cars and are, therefore, the most popular choice. Enclosed trailers have a roof and four sides that protect and hide the car. While covered transportation vehicles are the same size, the enclosure makes it harder to fit the same amount of vehicles. While open trailers may carry up to twelve cars, enclosed trailers can only accommodate seven or eight.
However, soft-sided trailers replace the sides of the trailer with a tightly pulled canvas. While protection isn't as good in soft-sided trailers, less space and weight improves fuel efficiency. Fully enclosed car transport is generally safer but also more expensive. For expensive rare cars, one or two trailer trucks are most appropriate. Trailers often have solid walls made from tin, fiberglass, or aluminum to protect their loads. They are also the fastest form of enclosed transport. They are most suitable for select vehicles like one-person classic race cars.